Why Pagani is working on an electric supercar to succeed the Huayra
Horacio Pagani makes some of the most desireable high performance automobiles on the planet, so why would he say that he wants to build a car that his customers don't want? Pagani plans to start selling an electrically powered hypercar in 2024 but he told Top Gear at the 2019 Geneva motor show, "None of our customers or dealers want to know about an electric car. They don't want to know anything about it. They're not interested. It's a huge challenge for us, because no-one is asking for it."
The answer to that question probably has to do with staying competitive with other makers of ultra-high-performance cars. Porsche, McLaren, Koenigsegg, Aston Martin and Ferrari have all produced or are developing high-dollar hybrids. Rimac makes a pure battery EV for that market segment. Pagani says he will continue to make cars with V-12 gasoline engines but his firm has to be positioned to anticipate changes in consumer demand. If hybrids and battery electrics become de rigueur with the uber rich, Pagani needs to be ready.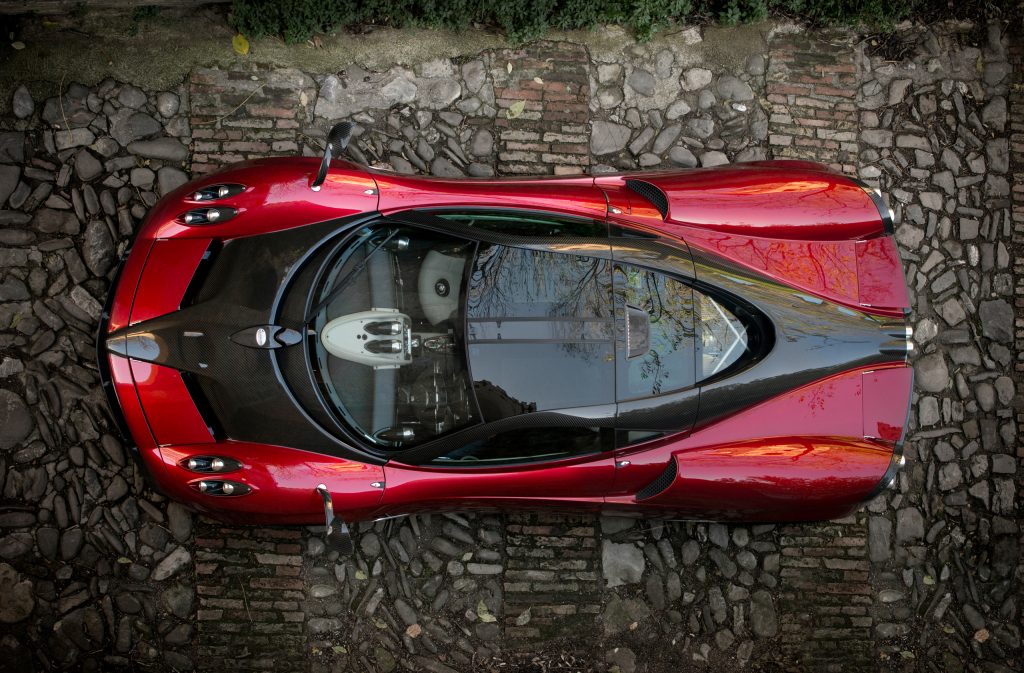 While the company is developing an all-new twin-turbo V-12 powered successor to the Huayra, set to go on sale in 2021, Mr. Pagani told Top Gear, "Our future project is a fully electric car in 2024."
Other supercar manufacturers have partnered with EV specialists, as Aston Martin is doing with Rimac, that supplies the batteries for the Valkyrie. So far, however, two and a half years deep into its EV project, Pagani has been going it alone, though it may eventually share its tech with another automaker.
"For the moment we are the only owners of the project," Horacio Pagani said. "Pagani is not a group, the company is still 96 percent family owned. The brand feels free to decide which partners it may collaborate with. For now, everything is in-house."
Initial design briefs are apparently done and prototype tooling will be made soon. The car will use lithium-ion battery chemistry, not solid-state supercapacitors or other next-generation energy storage systems..
To make an electric supercar, Pagani is focusing on reducing the weight of the batteries, a project he says will cost his company about $22.5 million. Whether powered by electrons or benzene, Horacio thinks his competitors' products are rather porky.
"The real challenge here is the weight. The new Rimac C_Two is beautiful and impressive, but it's just so heavy. The Chiron is so amazing, but terribly heavy. Our Huayra is lighter, and can pull more lateral G. The real challenge is to make [the EV] a lightweight car. This is what Pagani customers want. A lightweight, beautiful to look at car with many details."
Another obstacle to making an electric supercar is noise, or rather the lack of it. If you're making an electric luxury car, its silent drivetrain is a selling point. If you're making a 200 mph sports car or grand tourer, potential customers expect at least a little joyful noise, as with a tuned exhaust, or whining superchargers.
Horacio Pagani says that's on his to-do list. "This is one of the next challenges for an electric car. We're working on it, and we're quite confident."