Nissan to build heritage steel parts with new manufacturing technology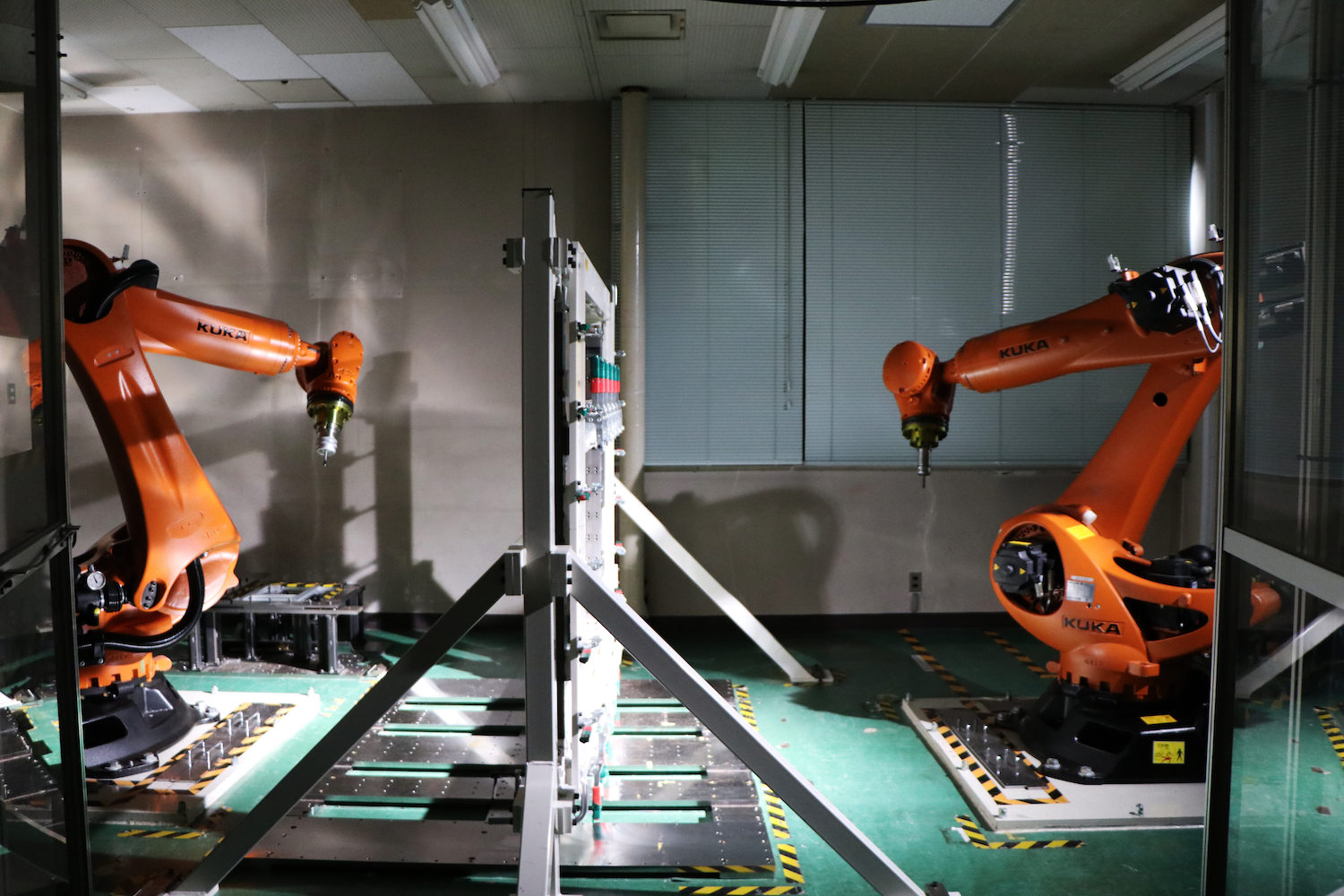 Weep not, dejected Datsun owner with a rusty rocker panel—Nissan has heard your cries. Today, the Japanese automaker introduced a new technology called dual-sided dieless forming, a technology that will allow the company to make replacement parts for cars that are no longer in production.
While Nissan is already showering the R32 Skyline crowd with new parts, this new tech promises metal components, not just the soft goods like wire harnesses and hoses and some plastic bumper covers. The process uses two robots with diamond-coated tools working in concert from either side of a single sheet of steel to press and form it into certain shapes. It's a complicated process (ever tried ballroom dancing?), and up until recently, Nissan hasn't been able to justify using it for commercial products.
Until now, most of the metal parts like body panels, fire walls, and even certain brackets have been shaped primarily through single-sided forming. This is your traditional die-cast stamping method, in which a sheet of metal is pressed against a die to form the desired shape. Making these dies is quite expensive, requiring that the upfront investment of the die be amortized with hundreds of thousands of stampings of the same piece. Because Nissan isn't expecting to get 200,000 orders for a 280Z rear quarter panel tomorrow, it hasn't been able to justify the expense needed to get the tooling for single-sided forming.
Nissan is not alone in this replacement heritage parts space. We've also seen increased efforts from the likes of fellow Japanese OEMS like Toyota, Honda, and Mazda to bolster their classic parts departments, whether through pricey-but-gorgeous factory restorations, or specific offerings such as bumpers and other high-demand parts. As far as we're concerned, the more the merrier.
What Nissan part are you in need of for your restoration? Let us know in the comments below.