Mazda executive suggests a hybrid rotary engine is in the works
At long last, the Wankel rotary engine is back. Mazda, a company that until a few years ago was synonymous with Wankel engines, has developed a hybrid rotary drivetrain that can meet even the most stringent fuel efficiency requirements. That's according to Ichiro Hirose, the automaker's head of global development, which told Australia's Drive that the drivetrain could appear in a wide range of vehicle types.
Few automakers are so closely associated with a particular powerplant as Mazda is the Wankel rotary engine. Although Wankel engines offer several benefits over traditional reciprocating piston designs—for example, they are lighter and more compact, and they can spin at higher RPMs—they also create relatively high emissions and lousy fuel efficiency. Among large automakers, Mazda stood all but alone in its use of the rotary engine, and last one was in the 2012 RX-8.
Mazda continued developing the technology, however, and considered it an excellent range extender in series hybrid cars. Seems the development has, according to Hirose, resulted in a fuel-efficient, emissions-friendly, and flexible rotary hybrid drivetrain.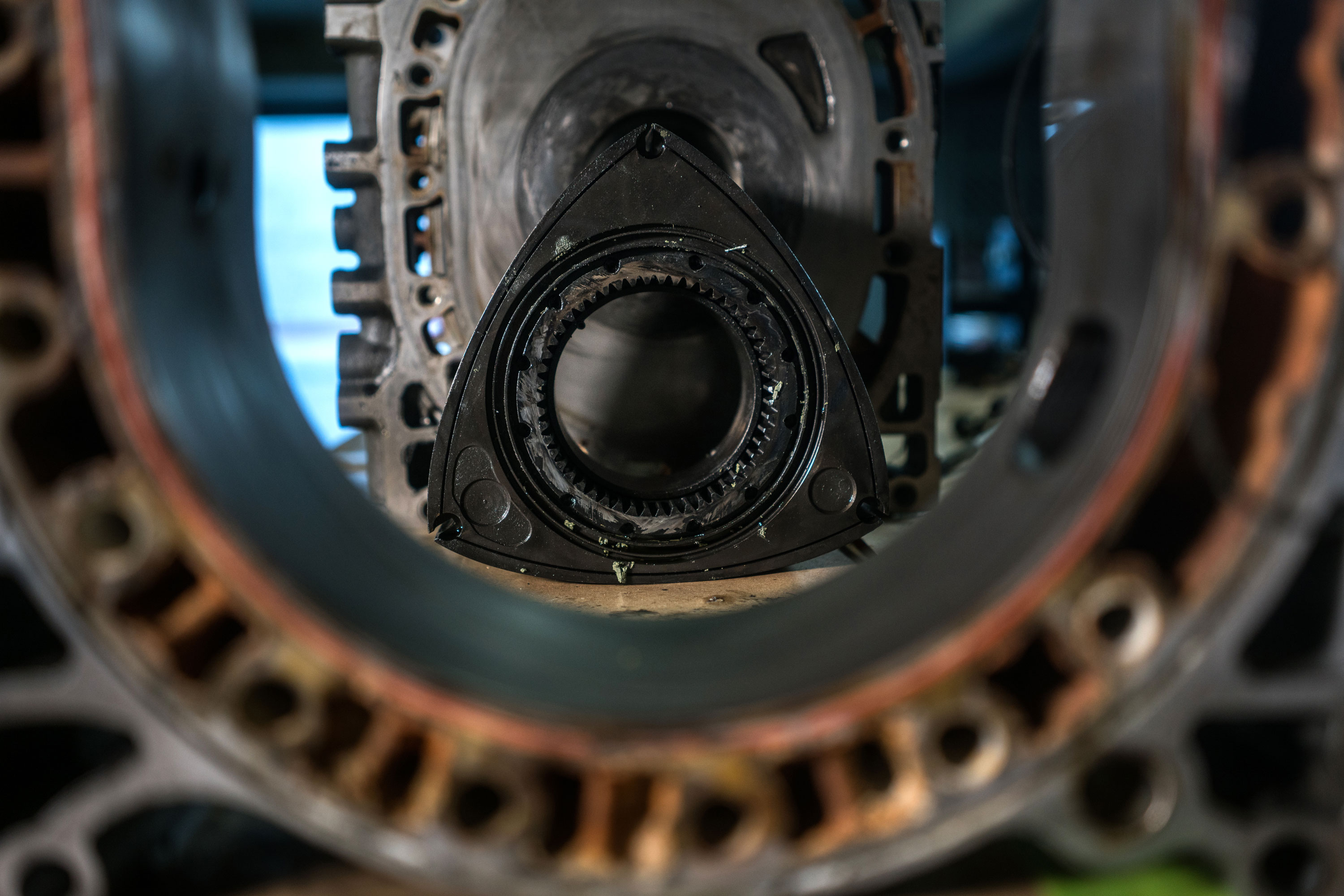 Mazda calls it XEV (for extended electric vehicle) and it appears to combine a rotary range extender with battery-electric power. This represents a significant advancement in Mazda's technology, which in the past relied upon the Wankel engine only as a generator to provide electrical power. The new drivetrain uses the engine to propel the vehicle and the electric motor to provide additional oomph during acceleration or to propel the car at low speed. Rotary engines are relatively compact, making them easier to package—an advantage when you're dealing the various components in a hybrid drivetrain.
Hirose said the drivetrain provides tremendous flexibility with regard to the balance between electricity and internal combustion, allowing engineers to adapt it to a wide variety of vehicles. It can be used in everything from mild hybrid to a battery electric vehicle with a range extender.
No word on when Mazda might begin producing the drivetrain, but Hirose suggested that if the setup were to be green-lit for the U.S. market, it would be able to meet the most stringent of emissions regulations.