Mazda confirms diesel for CX-5, Mazda6 sedan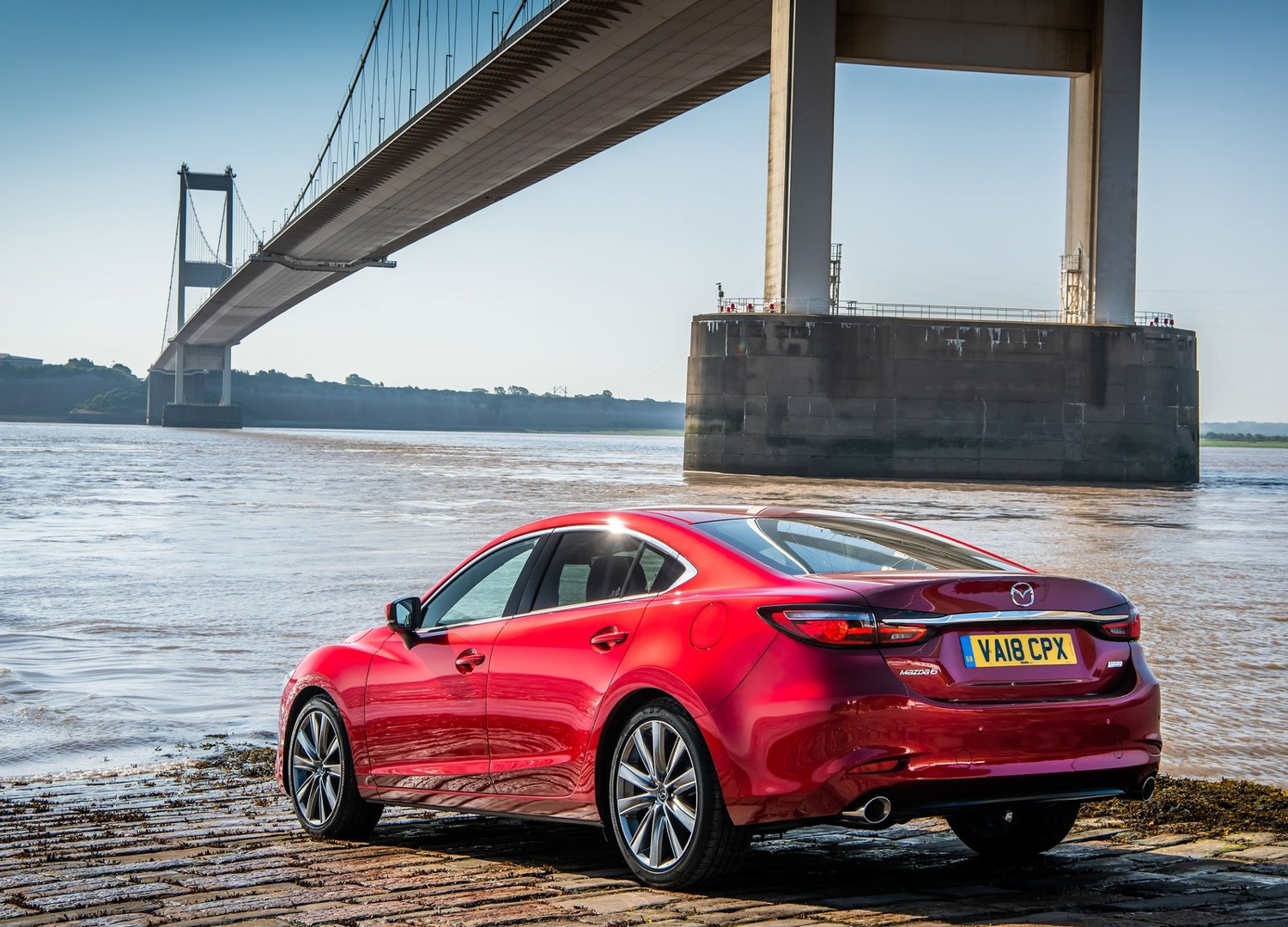 Mazda is finally bringing its Skyactiv-D diesel engines to the American market, arriving late to a party that is already dying out. The automaker introduced the 2019 CX-5 Signature AWD with a 2.2-liter diesel engine today at the New York International Auto Show. Though no announcement was made about other models getting the diesel, Mazda's website indicates that a Skyactiv-D powered Mazda 6 will also join the firm's portfolio.
Mazda first announced in 2013 that it would be offering a diesel engine in the Mazda6. Soon afterward, Mazda encountered difficulties meeting the Environmental Protection Agency particulate emissions standards, apparently the reason for delays. In 2016, Mazda said that the CX-5 crossover would also be getting diesel power in the United States, but that too has been tardy.
There was a time when diesel engines were seen as a solution to higher fuel economy. Diesels are more thermodynamically efficient than gasoline engines, and diesel fuel has more energy per gallon than gasoline. Automakers rushed to develop diesel-powered passenger cars, particularly in Europe. Now that concerns about particulate emissions have been raised, the popularity of diesels has declined and some automakers, like Mercedes-Benz, have dropped that option for models sold in the United States. Volkswagen's diesel emissions testing cheating scandal hasn't helped the image of diesels, either.
As fitted in the 2019 CX-5 Signature AWD, the twin-turbo 2.2-liter inline four-cylinder Skyactiv-D engine puts out 168 horsepower and an impressive 290 lb-ft of torque, with an estimated combined fuel economy of 28 mpg. The sequential turbochargers help flatten the power and torque curves for even response across the entire rpm range. For comparison, the base 2.5-liter gasoline engine in the CX-5 makes 187 hp and 186 lb-ft with an EPA combined rating of 26 mpg.
Penny-pinchers need not apply, as it appears that the Skyactiv-D engine will only be available on the top-end CX-5 Signature AWD trim. MSRP will be $41,000, and Mazda says to visit its website for pre-ordering details. No delivery date has been announced.