Lone surviving BMW 1600 GT receives restoration it deserves
A one-of-two Frua-bodied BMW 1600 GT convertible has a new lease on life thanks to the apprentices at the BMW plant in Dingolfing, Germany. The project took the apprentice team several years to complete and was overseen by the trainers, ensuring the finished product had the finish this unique convertible deserves.
The standard 1600 GT coupe is an important part of BMW heritage. The 1600 GT traces its lineage to Hans Glas GmbH, a company based in Dingolfing that was purchased by BMW in 1966. BMW took the Glas 1700 GT and made a few tweaks before re-branding it the BMW 1600 GT. A BMW 1.6-liter engine replaced the 1.7-liter Glas mill, and a fresh rear suspension design took up residence under the body.
This drop-top leads a lonely existence by unfortunate circumstances. Two convertible prototypes were commissioned from the Italian coachbuilder Pietro Frua. Both rolled out of the factory in the fall of 1967 for a test drive. One of the cars was involved in an accident that damaged the prototype enough that it was scrapped, and this surviving silver GT was given to a major shareholder of the time, Herbert Quandt. The design never made it to production, making this 1600 GT convertible a one-of-one.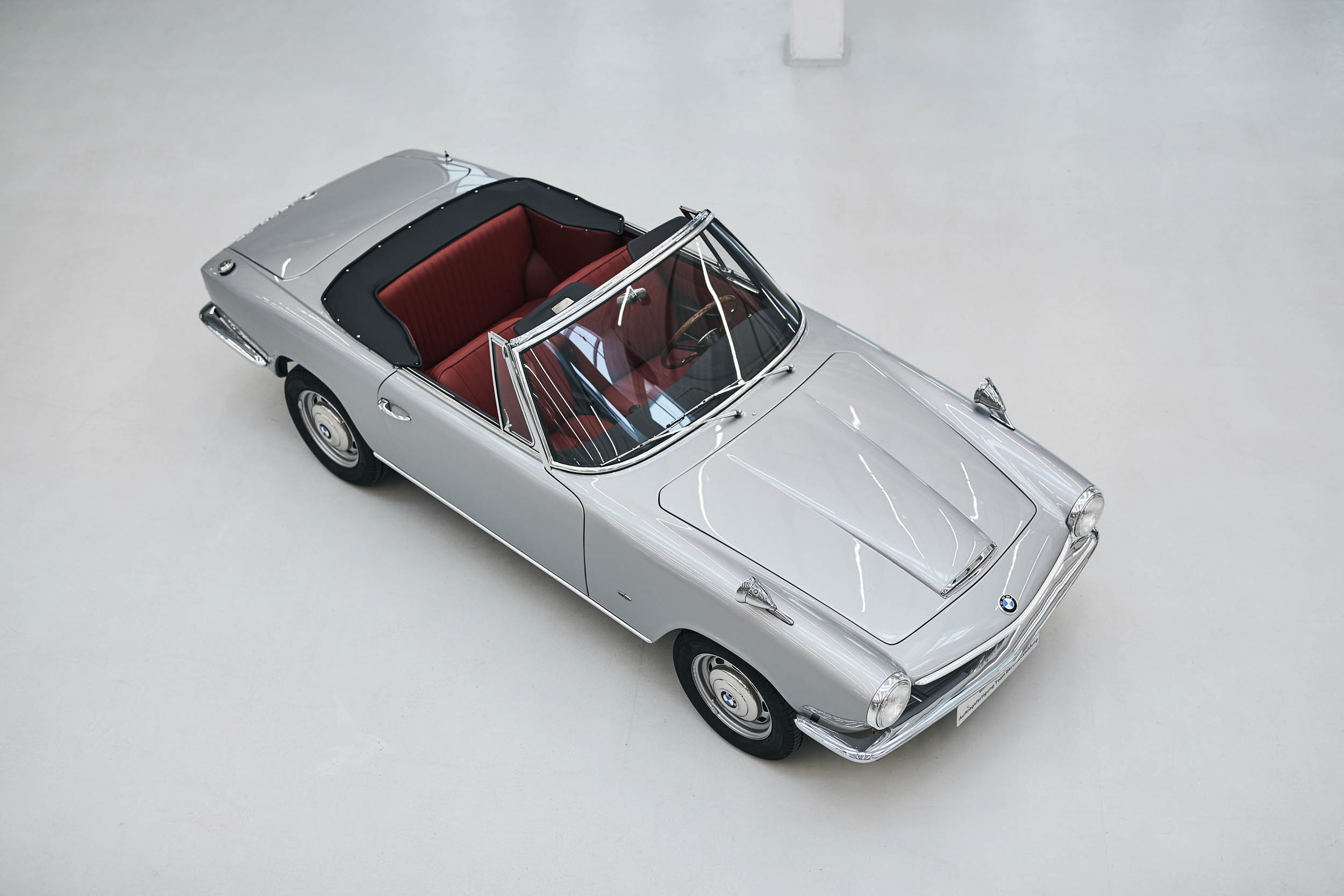 The lone surviving convertible wears silver paint complemented by a red convertible top. This prototype gets a bump in power from its 2.0-liter engine, likely a later replacement for the original 1.6-liter. European sports cars were selling well in the U.S., which led importer Max Hoffmann to propose a convertible model.
The four-seat convertible went through a handful of owners before being acquired by BMW Group Classic, which engineered a complete restoration to preserve it as the piece of BMW history. Restoration on this car was part of training for apprentices in the plant who were interested in bodywork and construction mechanics. Now completed, the car will be a part of the BMW Group Classic collection to preserve this part of BMW history.