Is this Porsche's new 992-gen GT3?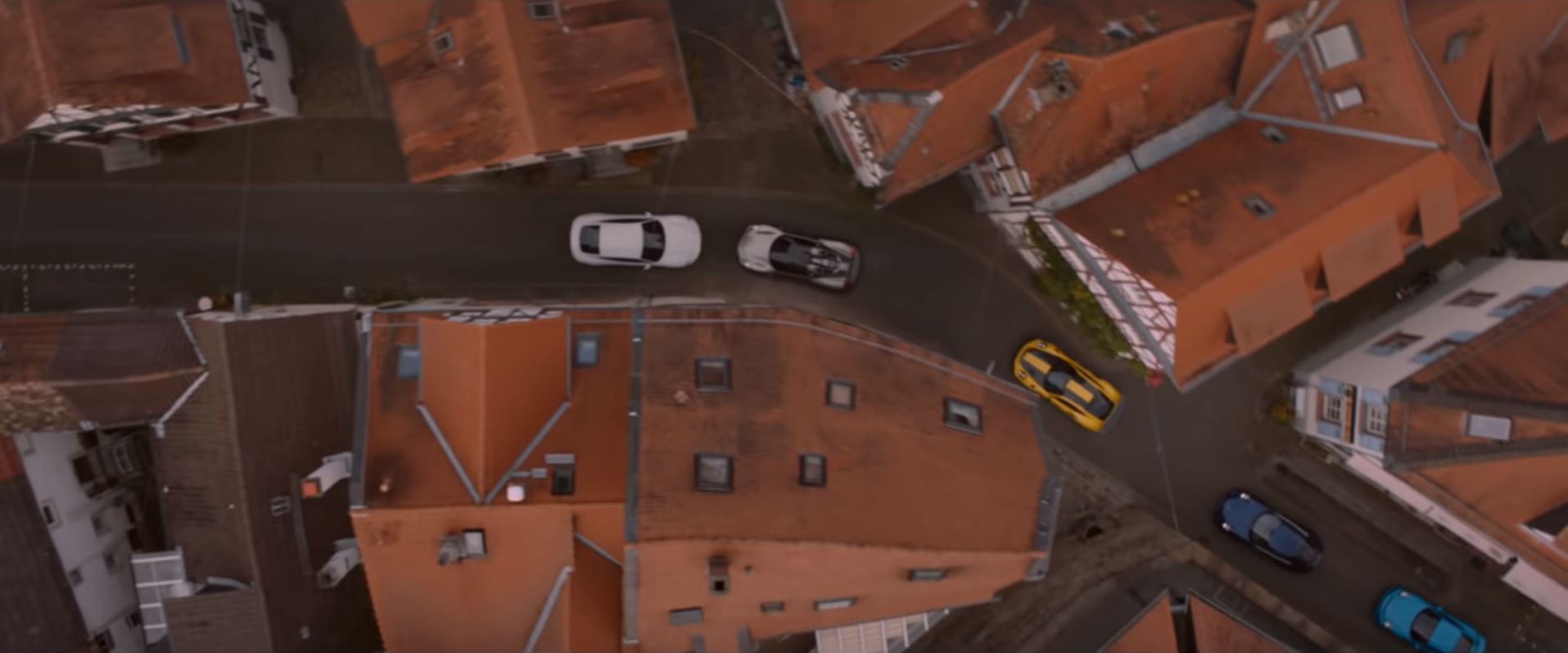 Amid the modern bombardment of ads, instances in which consumers look forward to advertisements are few and far between. Conversations surrounding the ads during the NFL championship game, the most conspicuous exception to the rule, used to be top secret until kickoff in early February. In recent years, however, companies have fed the ad anticipation with previews—and car brands are not immune from taking part in the hype tactics.
Porsche just released its ad that will air during the big game. Unsurprisingly, the ad features some of Porsche's most famous cars, but behind the 918 Spyder and the Gulf-liveried 917, one car lurking on a lift in the background caught our eye. With its center-lock wheels and generously-sized fixed wing, it could easily be the 992-gen GT3.
The premise of the ad is a thief stealing a white Taycan Turbo S from the Porsche Museum in Germany, sneakily maneuvering behind security guards thanks to its quiet, electric powertrain. On the way out, though, the masked driver in the Taycan trips a laser and guards scramble into various drivers' seats to give chase.
As two guards argue over a Racing Yellow GT2 RS, you can spot a blue 992 in the frame. Spot the center-lock wheels and out-there wing? This may be your first look at the upcoming GT3. If only it wasn't on the lift and could take part in the chase. We'd much prefer to see—and hear—the newest GT3 in hot pursuit of the lightning-quick Taycan.
Do you think we have it right? In this modern world of endless teasers and leaked information, this seems pretty promising. Though we will have to wait a bit longer for confirmation or additional concrete details, traditionally, GT3 pricing has settled in the mid-$140,000 range. If you can't squeeze that into your budget, take a minute to sit back and enjoy the spectacle of this well-filmed chase scene.