Hyundai's electric future is looking sleek as hell
While the Hyundai 45 EV's interior is all about "an entirely new in-car experience for self-driving vehicles of tomorrow," its exterior gives us a pretty good idea how the Korean giant imagines its future design direction. At least when it comes to electric vehicles. And while show car it may be at the moment, Volkswagen's new ID.3 is proof that the EV platforms do allow for more futuristic innovation than the traditional combustion packaging usually allows.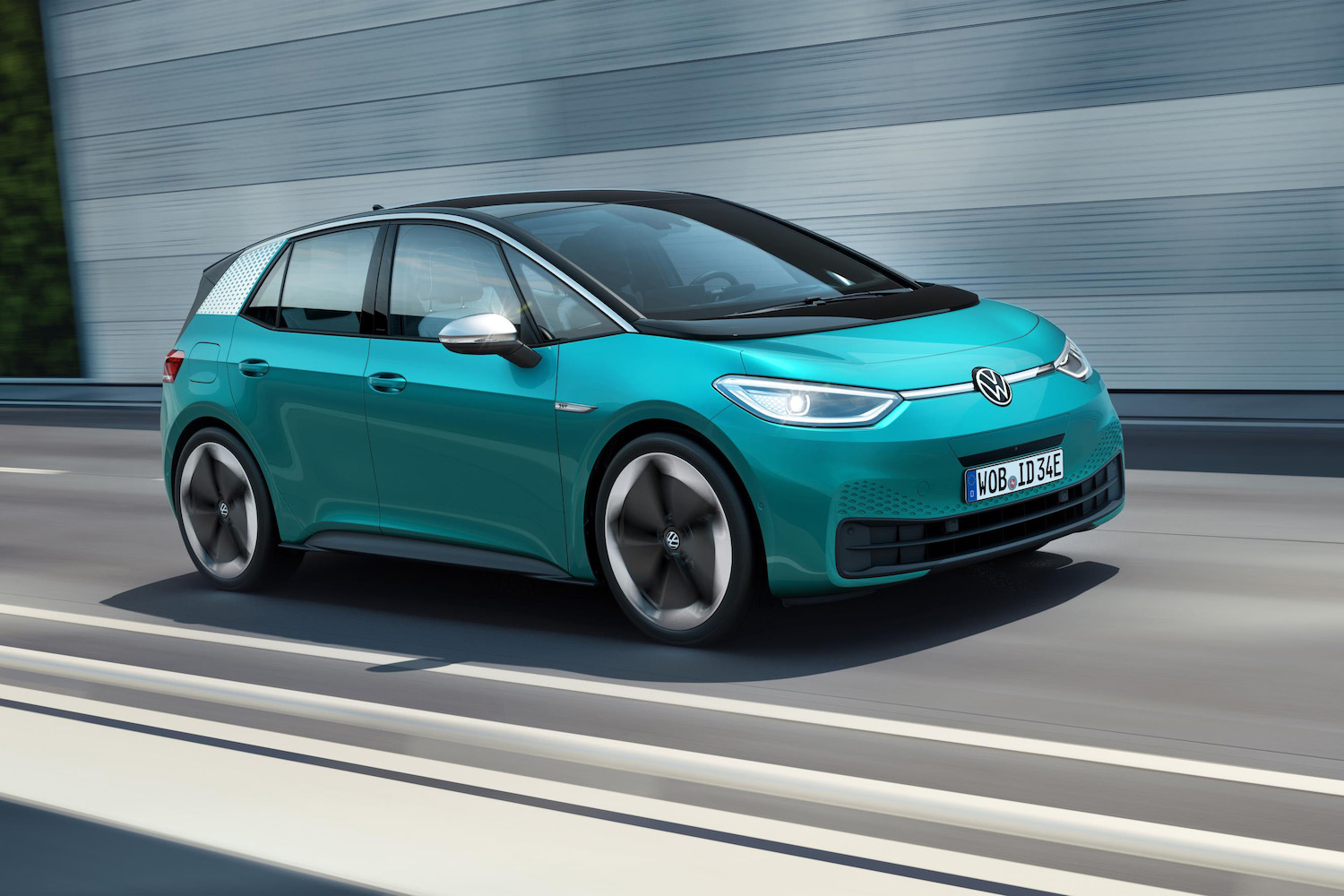 In 1974, Italdesign came up with a wedge coupé for Hyundai. The show car came two years before the equally Giugiaro-designed, yet mostly British-engineered Pony would hit the streets. But before Hyundai could present that first car, 1974 was a busy year for Italdesign; along with the Pony Coupe, the studio also came up with first VW Golf and Scirocco, the Alfa Romeo Alfetta GTV, and two V-8 concepts for Maserati.
The 45 EV pays homage to these first Hyundais' lines, especially with its C-pillar that should take you right back to 1976, when the Pony made its debut. Then again, the 45 EV goes well beyond that aesthetic with sliding doors, a "diamond-shaped silhouette" dominated by 45-degree angles front and rear, and an interior layered with transparent materials—plus an infotainment system controlled via a projection-beam interface.
It's clean and minimalistic, yet wide and sporty. If this modernized fastback hatch built on a skateboard platform is anything close to a future production Hyundai, we would be very happy to see it zipping around in the coming years. And to make sure we don't get bored while waiting, Hyundai brought more new performance cars to the Frankfurt Motor Show.
Tweaking its already great i30 N even further, the brand announced i30 N Project C, a more focused variant of the hot hatch limited to 600 units. To make the i30 N even quicker when pushed hard, the Project Cs sits 0.23 inches closer to the ground, thanks to re-calibrated dampers and shorter, stiffer springs that bring the car's center of gravity 0.34 inches lower. Hyundai's N division also replaced the steel rear wheel hangers with aluminum ones to save 10.2 pounds of unsprung weight; in the trunk, you'll find an extra chassis stiffening bar. And with more aggressive driving modes and a few extra bits of carbon fiber, the Project C should take an already fun hatchback to uncompromised track weekend territory.
Last but not least, Hyundai Motorsport has an electric TCR race car now. With the first prototype finished in August, Hyundai will enter a pair of rear-wheel drive, mid-motored Veloster N ETCRs into the first ETCR season. These Velosters may feature Rimac's technology, given that Hyundai and Kia invested $90 million in the Croatian EV company last May, while Rimac is involved with another ETCR car, Volkswagen subsidiary Seat's Cupra prototype.
Having entered the performance car market with the N division, Hyundai is unlikely to slow down until Genesis becomes a successful premium brand, while Hyundai's and Kia's standard lineup meets most market demands, regardless of the propulsion involved. Expect bigger leaps forwards from the Hyundai Group than ever before.