Here's how a 5.5-ton tractor can do 135 mph
Recently, JCB's Fastrac 2 achieved 135.19 mph at an airfield with former bike racer Guy Martin behind its wheel. Britain's latest speed recorder was designed by Williams Advanced Engineering, and having completed its speedy task, Autocar's Matt Prior also got to drive it in detuned form. Crucially, he learned everything there is to know about what makes JCB's sleek pride and joy tick, and the specs sheet is quite impressive.
The Fastrac uses plenty of standard JCB parts but also quite a few you won't find in a production tractor. Based on an independent chassis similar to the Mercedes-Benz Unimog's, this 135-mph beast sits almost 8 inches closer to the ground, with another 8 cut from the cab and 12 from the overall width in the name of reduced drag. This tractor is also lighter than its regular siblings, with its weight cut by almost half to less than 5.5 tons, mostly thanks to the lack of standard equipment (including the battery).
Under the Fastrac 2's aluminum hood is JCB's 7.2-liter straight-six diesel with four valves per cylinder, beefed up with a large turbocharger featuring an electric supercharger that keeps it spooled up, stronger valves that can take the heat, machined pistons to lower the compression ratio, and a 3D-printed Inconel exhaust. No other JCB tractor revs to 3400 rpm, but that's what's necessary for a peak output of 1000 horsepower and 1340 pound-feet of torque. To keep temperatures under control at such loads, the system also requires four air intakes, a massive liquid-to-air intercooler, and 55 pounds of ice at the start.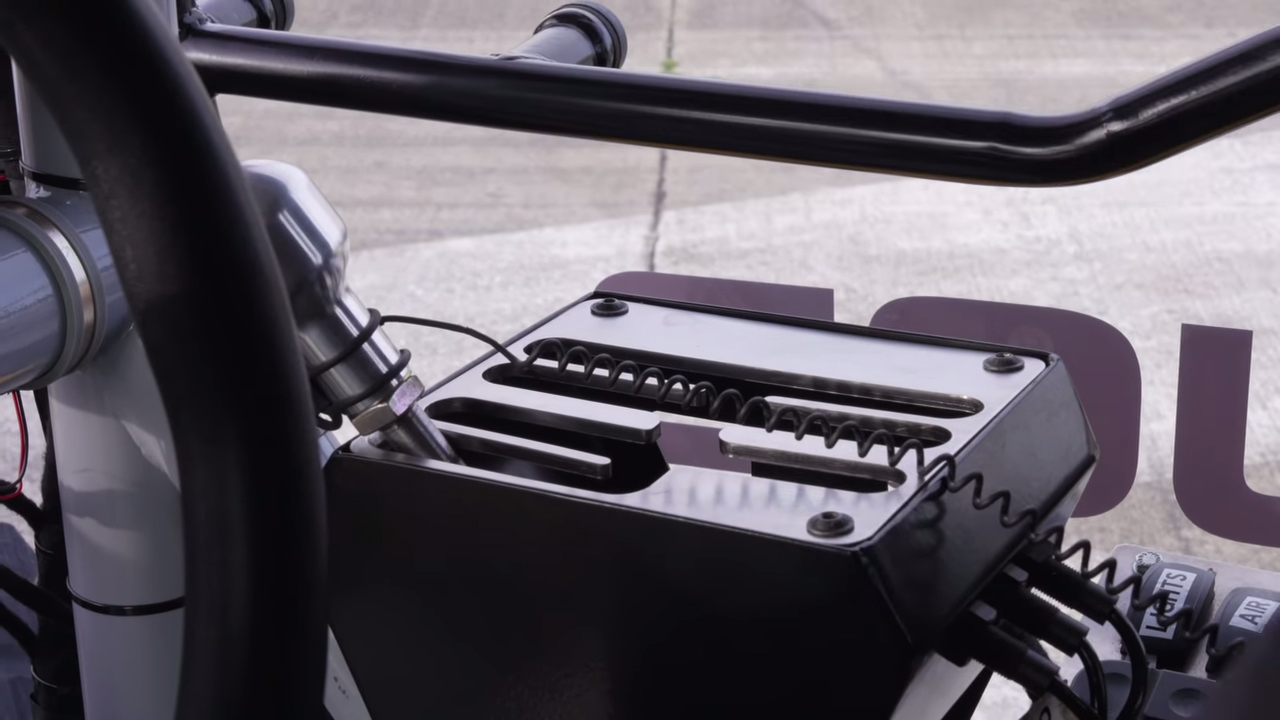 The rest of the drivetrain is equally focused. A six-speed ZF truck transmission with an eight-plate JCB clutch, designed for as much slippage as your feet can achieve. Rear-wheel drive with a locking rear differential and 1:1 gearing in 5th. And that gated manual shifter? Don't even think about touching it without a sufficiently hairy chest.
All this with the full FIA safety cell on top of tires that don't expand, weigh 176 pounds each, and are rated for up to 160 mph. Behind them are JCB's stock brakes, with an additional parachute for fun. But you won't be needing that. Its rear drive and lowered chassis be damned, the Fastrac 2 will do some mild off-roading in case you're out of runway. Once a tractor, always a tractor.