Help save the Hawaii Five-O Mercury
From 1968–80, Jack Lord ruled Oahu with a lantern jaw and a knockout punch. We knew him as Captain Steve McGarrett, head of a fictional special police task force called Hawaii Five-O. Week after week, viewers would tune in to hear the drums, watch the curling waves, and see McGarrett put ruthless criminals away with a terse order to his right-hand man: "Book 'em, Danno." Now, there's a chance to save part of the show's heritage.
McGarrett drove three Marquis over 12 seasons of Five-O. The first was a Marquis coupe used in the pilot. The bulk of the work was shouldered by two brutish war horses: a 1968 Mercury Park Lane Brougham hard top for six seasons, and a 1974 Mercury Marquis Brougham for the last six. It's the 1974 that needs rescuing.
Both cars exuded authority from their triple-black bulk. A full-size Mercury flagship was the opposite of frivolity in the late 1960s and '70s, being instead the ride of choice for a leader who did things by the book—and then threw that book at would-be bandits. It was the ideal foil for the larger-than-life Lord and his no-nonsense McGarrett.
The 1968 car, fully restored, has long been in the possession of Michael Timothy of Illinois. It's carefully preserved and well loved, as befits a vehicle that spent a hard life in the grind of show business.
Ordinarily, it's common practice for film and television production to have multiples of the main hero car. The Dukes of Hazzard notoriously burned through Dodge Chargers, and Magnum, P.I. got a new Ferrari 308 every season.
The Mercurys had no stunt doubles. Timothy's 1968 still has its tow hitch, as it was occasionally used to haul filming equipment around. The cars were smashed up and then welded back together at night by the production team's mechanic, Mike Sakamoto. Neither Mercury is a prima donna, more a pair of bare-knuckled bruisers.
After filming wrapped on Hawaii Five-O in 1980, the 1974 Mercury was supposed to go back to Ford. However, Jack Lord was used to getting his own way, and he had other plans. He thought the car should go to his long-time stunt double, John Nordlum.
"I wanted the car for sentimental reasons," Nordlum told me in 2015. "There's a bit of Jack Lord's spirit in that car."
Nordlum's film career began in 1968, when he was hand-picked by Lord. He'd go on to spend hours behind the wheel of both Mercurys, sweating away in a dark suit in the humid Hawaiian heat. After Five-O, he took on stunt double duties for Tom Selleck in Magnum, P.I. Selleck liked him so much that Nordlum ended up doubling for him in films like Quigley Down Under.
And Nordlum drove his Marquis. He commuted to the Magnum set in it, and later to a job teaching English at a local high school. He had a varied and interesting life, ranging from a dive instructor with astronaut Buzz Aldrin, to teaching Carol Burnett how to drive her red Ford Thunderbird.
He even lived to see his beloved Marquis get a second life as an occasional guest star on the rebooted Hawaii Five-0 franchise. However, the Mercury had become battered and corroded by the salt air.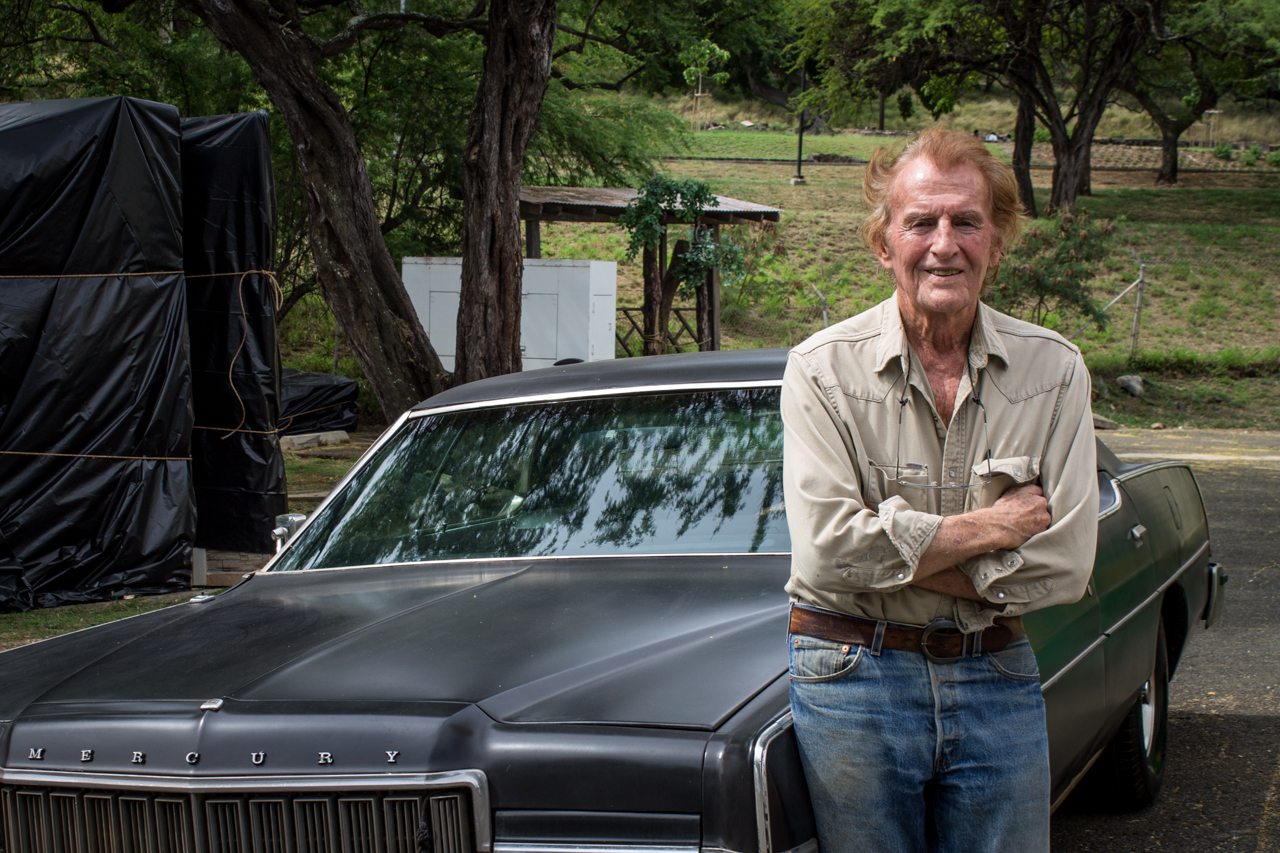 "I'd love to see it restored and on display," Nordlum said.
Sadly, Nordlum died of Parkinson's Disease in the spring of 2018. He never got to see the last Hawaii Five-O Mercury restored.
With that in mind, Michael Timothy has launched the John Nordlum Five-O Foundation, a registered non-profit dedicated to restoring and preserving the 1974 Mercury Marquis. Timothy has secured a parts car, had the car professionally assessed, and had a restoration plan sketched out.
"I estimate total restoration costs of around $40,000," he says. "Upon completion, the car will be put on public display somewhere on Oahu."
You can donate to the Foundation's efforts here.
The Mercury now carries a bit of Nordlum's spirit—that of a hard worker behind the scenes—as much as it does that of Jack Lord, the star of the show. The car's not just a part of television history, it's a memorial to both men. It deserves to shine again, under the Hawaiian sun.