Hamlin wins third Daytona 500 after Newman's final-lap crash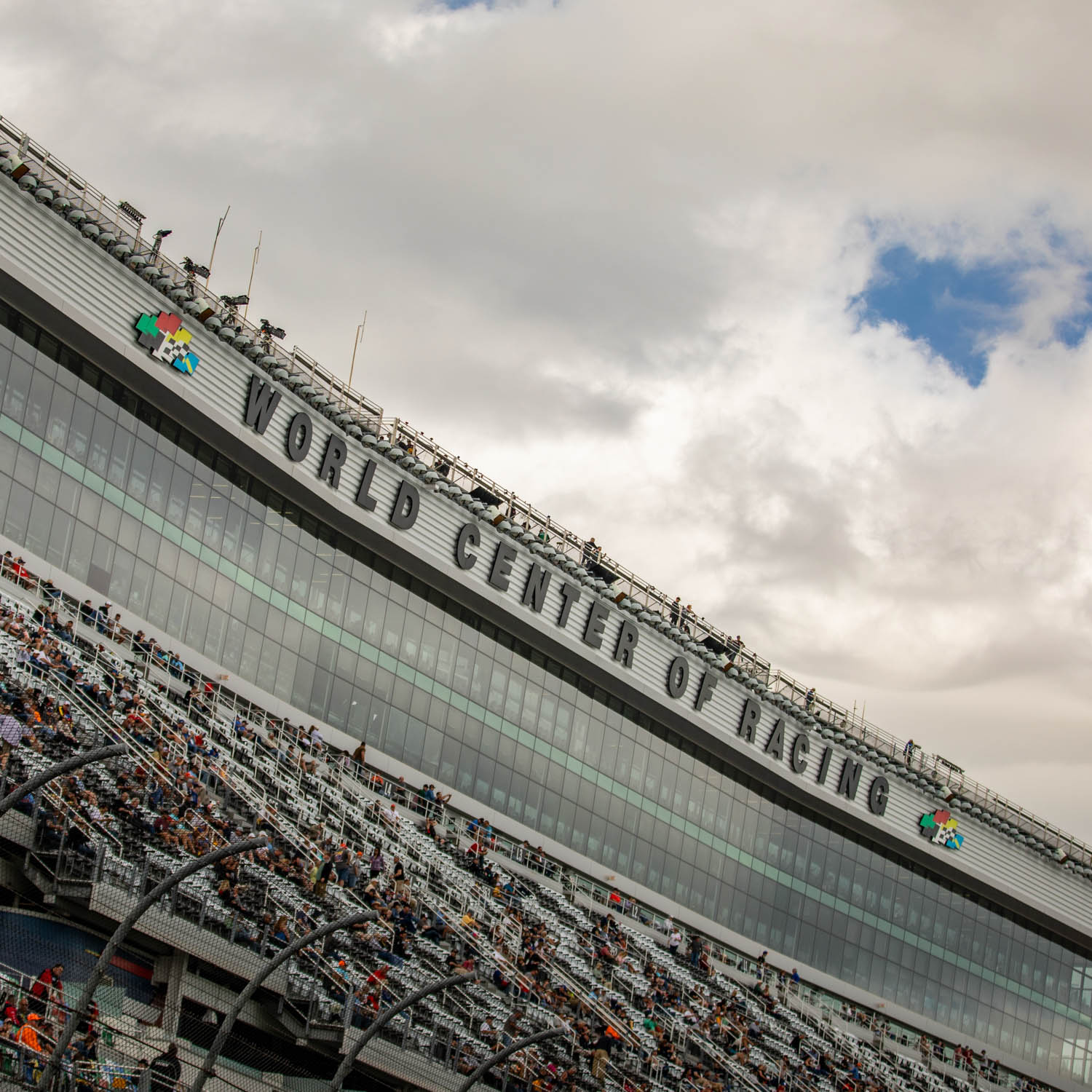 A rain-delayed Daytona 500 wrapped up on Monday as Denny Hamlin and his Joe Gibbs Racing Toyota edged past Ryan Blaney to take the checkered flag by a 0.014-second margin, the second-closest margin of victory in the Daytona 500 since Hamlin's first win in 2016, which was decided by 0.01 seconds. The three-time Daytona 500 winner is the first back-to-back winner since Sterling Marlin in 1995.
The excitement of the photo finish was overshadowed, however, by Ryan Newman's crash on the final lap. Newman, who was in the lead at the time, slid more than 90 degrees before striking the wall almost head-on. His #6 Ford Mustang then rolled onto its roof and spun into race traffic where he was hit on the driver side. The car continued to slide across the finish line, on its roof and trailing flames, into the end of pit road. The immediate scenario that sprung to the minds of fans watching the race was Dale Earnhardt's fatal final-lap crash at Daytona in 2001.
NASCAR did its best to maintain privacy as emergency crews cut the roof off Newman's car and rushed him to nearby Halifax Health Medical Center. Fans and well-wishers hoping for the best got good news on Monday night when a tweet from NASCAR stated that Newman was in serious condition but that, "doctors have indicated his injuries are not life-threatening."
The race cars fielded by today's NASCAR teams are two generations removed from the Generation 4 cars that were raced in the 2001 Daytona 500, which had already incorporated numerous safety innovations. The "Car of Tomorrow" that ran from 2007–12 and the current Generation 6 car that debuted in 2013 both have impressive safety records that the next generation NASCAR racer, debuting at next year's Daytona 500, will hope to uphold.
Update: Less than 48 hours after being admitted, Ryan Newman was released from Halifax Health Medical Center and walked out while holding hands with his two young daughters. There was no word on his injuries or any news on his return to the race track. We join the NASCAR community in thanking the safety engineers, on-track first responders, and hospital medical team for their efforts that have Newman back at home so soon after such a harrowing crash and also in wishing him well on the rest of his recovery.