Trove of "Ford v Ferrari" movie cars found in southern California
Where do Ford v Ferrari movie cars go when they've served their duties on the silver screen? To SoCal, apparently.
Vintage motorsport photojournalist Randy Richardson spotted a treasure trove of star, stunt, and background cars in southern California, all of which appear to have been built for Ford v Ferrari. Most recently, he's posted pictures of this crashed Mustang, but he's also found an entire fleet of authentic Ford Falcons and a stash of replica Aston Martins, Ferraris, and Ford GT 40s. (For the record, that's an intentionally crashed 'Stang that sacrificed its bodywork for dramatic movie effect.)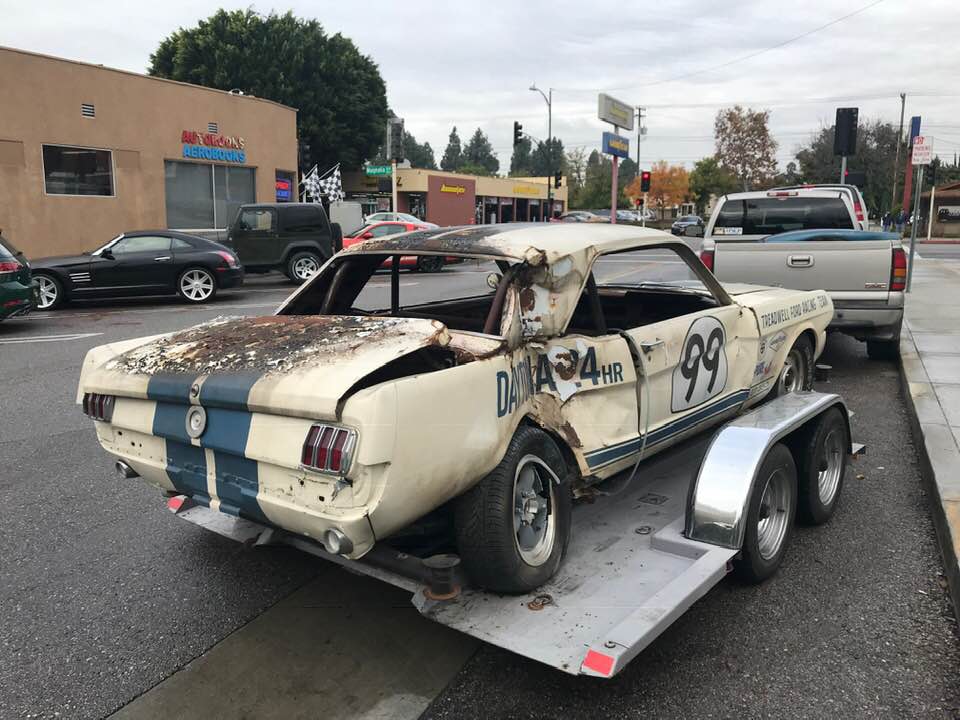 This particular Mustang is in the process of being sold, and we chatted with the car's buyer, who intends to convert it into a fully functional car and run it in vintage races. Cheers, we say. Although we didn't receive further information from Richardson, the Mustang's buyer shared that the Aston Martins have already been snapped up but that the GT 40 replicas are still up for sale. This particular one, Richardson posted, is the one driven by Matt Damon that catches fire in the pits during an early scene of the movie.
Most of the cars are fiberglass mock-ups built on entirely unrelated chassis, and some feature only mock, sheet-metal engines. However, the evocative historic bodies are a mix-and-match puzzle for tinkerers. Find a complementary chassis and drivetrain, and you've got a piece of movie history and a connection to a great story. This particular #21 Ferrari 330 P3 will fit a chassis from Race Car Replicas, according to one of Richardson's comments.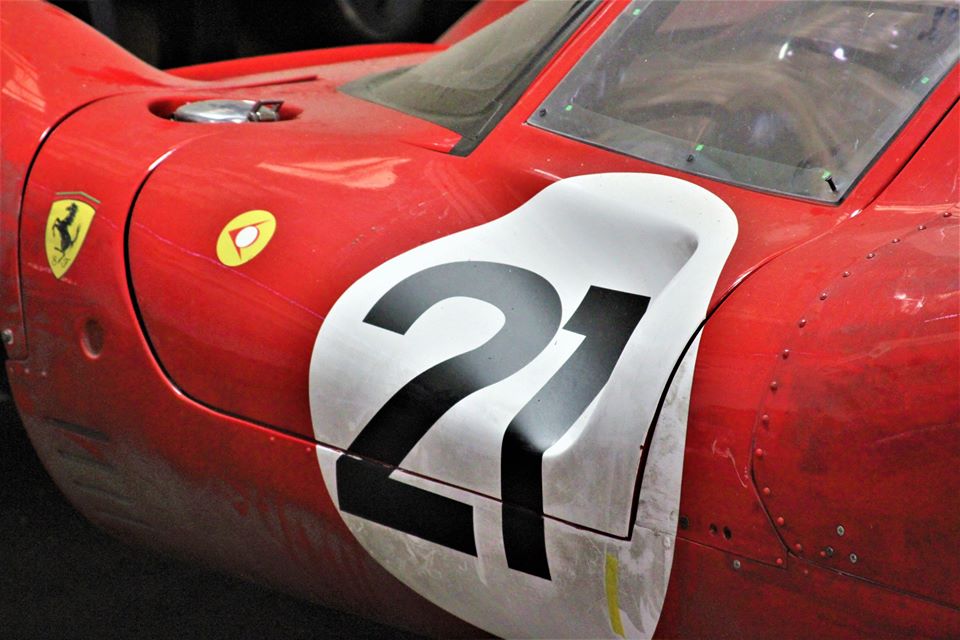 Though the "dirty race car" effect is a large part of #21's charm, there's a good chance it was simply airbrushed on—it is a movie car, after all, and there probably wasn't time to wring it around Le Mans. Cue the spray gun.
However, it's the 20 1962–63 Falcons that received a flood of interested commentators. The cars are "now for sale in various stages of disassembly," "all six cylinders, some with autos or 3-speeds." The cars are "to be sold as a package," and unlike the more curvaceous fiberglass bodies, are equipped with more or less their original drivetrains. "A few are almost complete running cars, with some trim pieces removed for movie scenes," Richardson's post reads. Looking for your own brood of restoration-worthy Falcons? Here's your starter kit.
If you're in southern California and have caught wind of these stashed movie cars, give us a holler in the comments! If not, have a gander at the gallery, and let us know which car you'd pick and what your plans would be.