Possibly The World's Most Valuable Ford Offered For Sale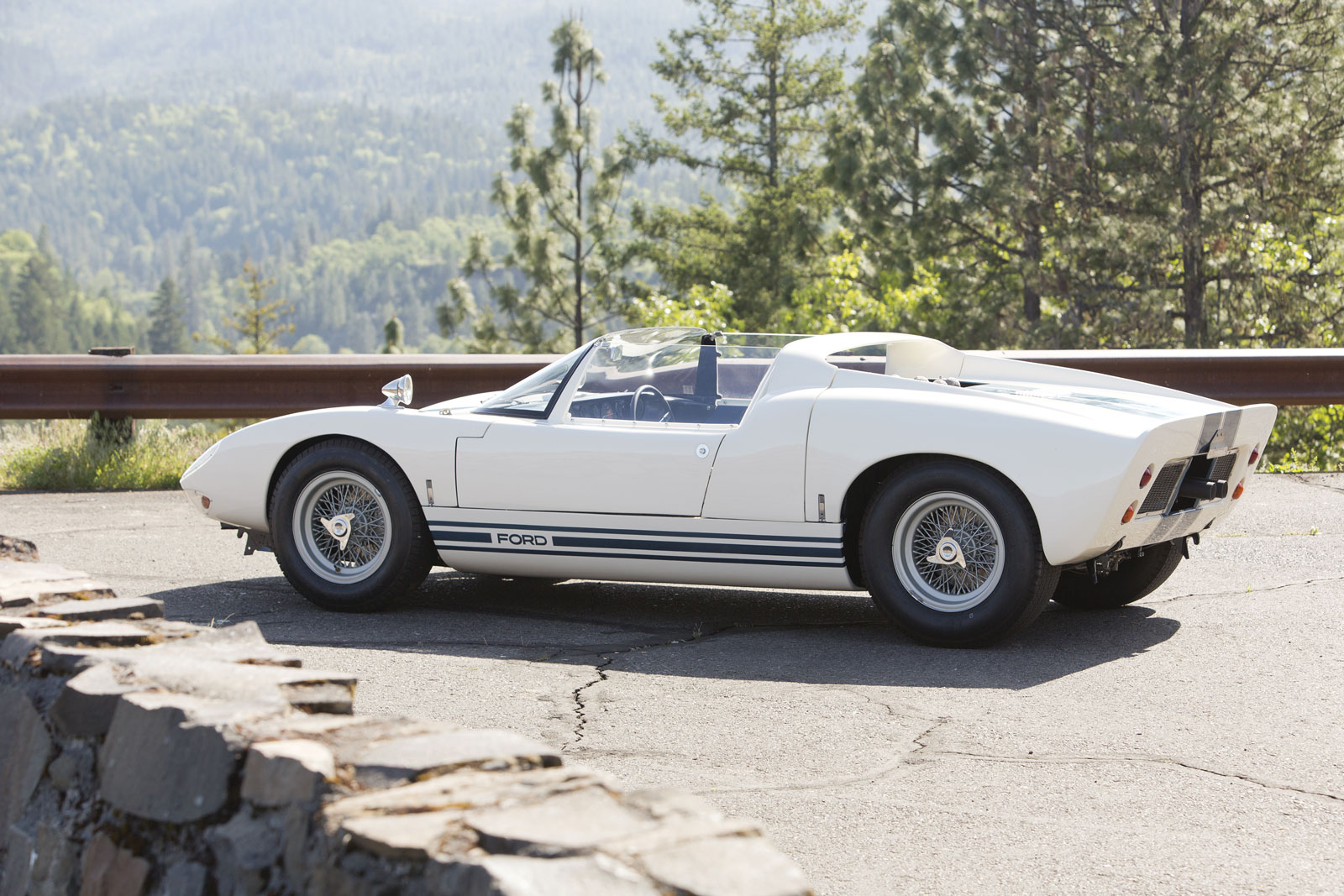 RM Auctions of Blenheim, Ontario, will be auctioning a rare open Ford GT40 prototype at its sale in Monterey, Calif., this August. Although the auction company hasn't disclosed a pre-sale estimate, it will almost certainly be in eight figures and set a world record for a Ford-badged vehicle sold at auction.
The origin of the Ford GT40 is perhaps one of the greatest stories in all of automobiledom: It was a four-wheeled "screw you" delivered from Henry Ford II to Enzo Ferrari. In the early 1960s, Ford was looking to buy the storied Italian make and evidently spent tons of money doing due diligence only to have Ferrari break off talks in a huff over control of the racing program. Henry Ford II directed his team to produce a car that would embarrass Ferrari on the world racing stage and the GT40 was born.
This particular car, chassis GT/108, was the first of only four GT40 roadsters (the vast majority were closed cars), and it's the only one of the extant roadsters still in its as-built configuration including unique nose and tail sections. It was used as a factory demonstrator by Ford and Shelby American. Famous drivers from Carroll Shelby to Ken Miles, Jim Clark and Dickie Attwood all spent time behind the wheel of GT/108.
Because of their fantastic looks and their astonishing record of four consecutive Le Mans wins from 1966-69, GT40s (whose name comes from the fact that they sit just 40" tall) are among the most collectible race cars of the 1960s. RM sold a GT40 for $11 million in 2012 that Steve McQueen's production company Solar Productions acquired to do camera work for McQueen's 1971 racing epic "Le Mans." Mecum Auctions sold another GT40 prototype in Houston last month for more than $7 million, but it was a closed car, not a roadster. This particular car might be the most valuable of the three: Dave Kinney, the publisher of the Hagerty Price Guide, states that "individual history and originality of the chassis, body and components dictate value more than condition." Although for the record, this one appears to be gorgeous.