Ford Bronco store on Amazon launches ahead of SUV's spring debut
Ford has made some interesting decisions with some of its tentpole nameplates as of late, but this latest play is both predictable and most welcome. Just in time for the holiday season, Ford has partnered with Amazon to create the Ford Bronco store, a merchandise collection of all things bucking horse.
The selections for purchase are vast and varied—everything from Dennis Carpenter-stamped restoration parts to a Bronco logo garden flag can be found in this new section of the house that Bezos built. Of course, the standard-issue paraphernalia is also available—there are bucking horse-emblazoned hats, shirts, and pint glasses aplenty.
Theoretically, your Bronco-loving friend could pull up to your house in their recently-restored Bronc' with Dennis Carpenter fenders and tailgate, adjust their Bronco-branded ball-cap, grab their Bronco-keychain adorned keys, retrieve their Bronco-bandana-d dog, and then tell you about their new Bronco office sign while drinking from their Bronco coffee mug. (Theoretically, you should tell this person to dial it back a notch, too.)
The store represents the next step in what has felt like a profoundly dragged-out unveiling of the new Ford Bronco, set to debut in 2020, most likely around springtime. Thus far, we've endured nearly two full years of Bronco teasing. Along the way, we've uncovered bits of information through a few different patent requests, supplier website goofs, and from dealer meeting leaks. Then a few weeks ago, we got our best look yet at what the new Bronco will look like with the Bronco R race truck, which endeavored to conquer the grueling SCORE Baja 1000. (It didn't end well.)
If we were to take our pick from the new Bronco store, it's got to be the Traxxas TRX-4 Bronco 1/10 Trail and Scale crawler with a rad-as-hell Sunset paint job. Catch us at your local park hanging a wheel over that ant-hill just off the sidewalk.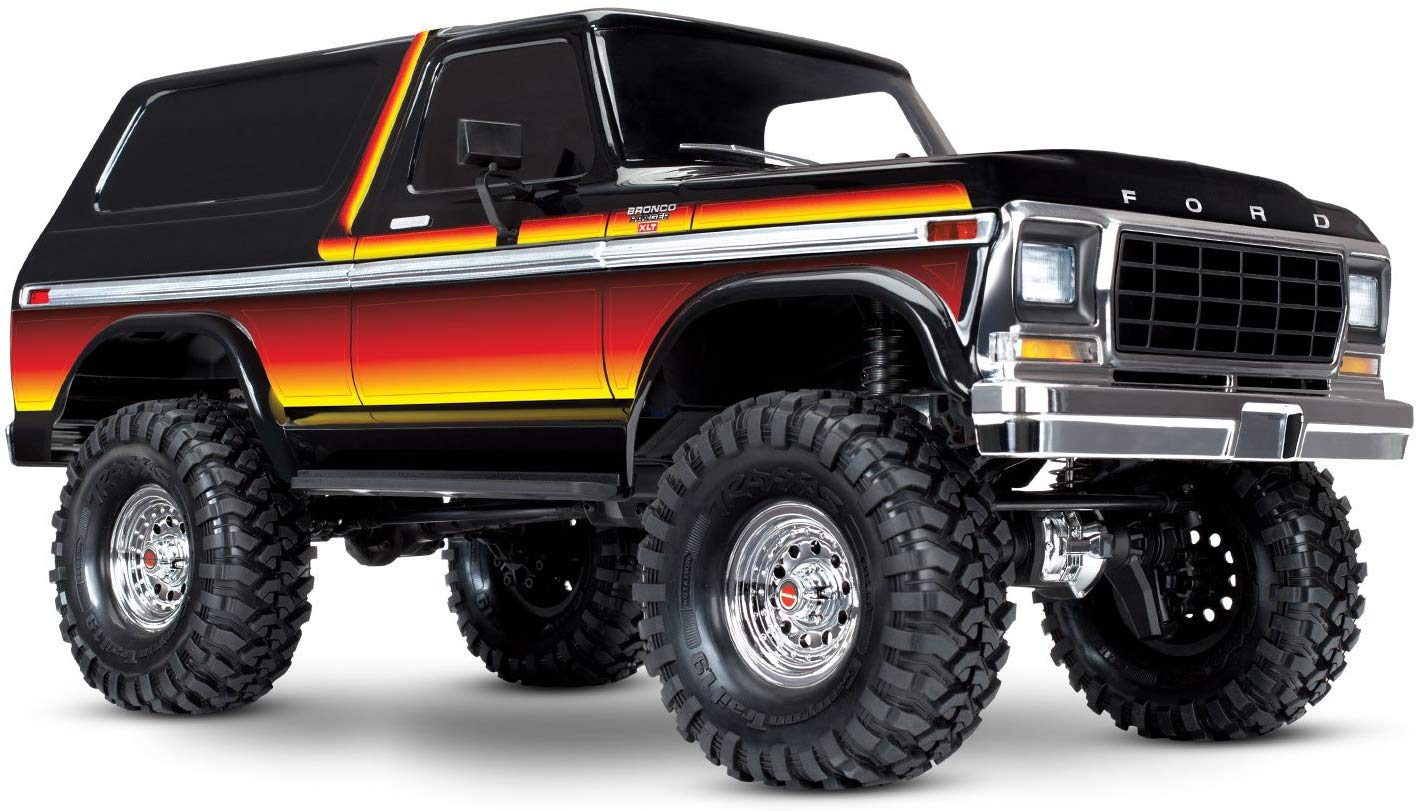 What are you getting the Bronco-lover in your life from this new e-store? Let us know in the Hagerty Forums below.