Behold Emory Motorsports' "Transitional" 356 Speedster
If you're getting tired of the Californian air-cooled Porsche bubble, the cash-heavy movement that seems to be running on social media likes instead of high octane, I hear you. However, Rod Emory's latest customer build, the 1959½ "Transitional" Speedster, is worth a second peek, as it saved a basket-case Porsche in rather spectacular fashion.
The head of Emory Motorsport, Rod Emory, explains, "Each 356 that we put back on the road is a piece of Porsche history, and we work very hard to preserve that creative spark. The best part of my work is bringing new life to cars that might otherwise be destined for the junkyard."
Why the "transitional" label, you ask? Porsche had finished with its 356 Speedsters by 1958, so this 1959 project came to be because 1956–61 A and B coupes are perfect for Emory's conversions, and, given that the donor car's roof was crushed beyond repair in an accident, a speedster modification felt like the right move forward.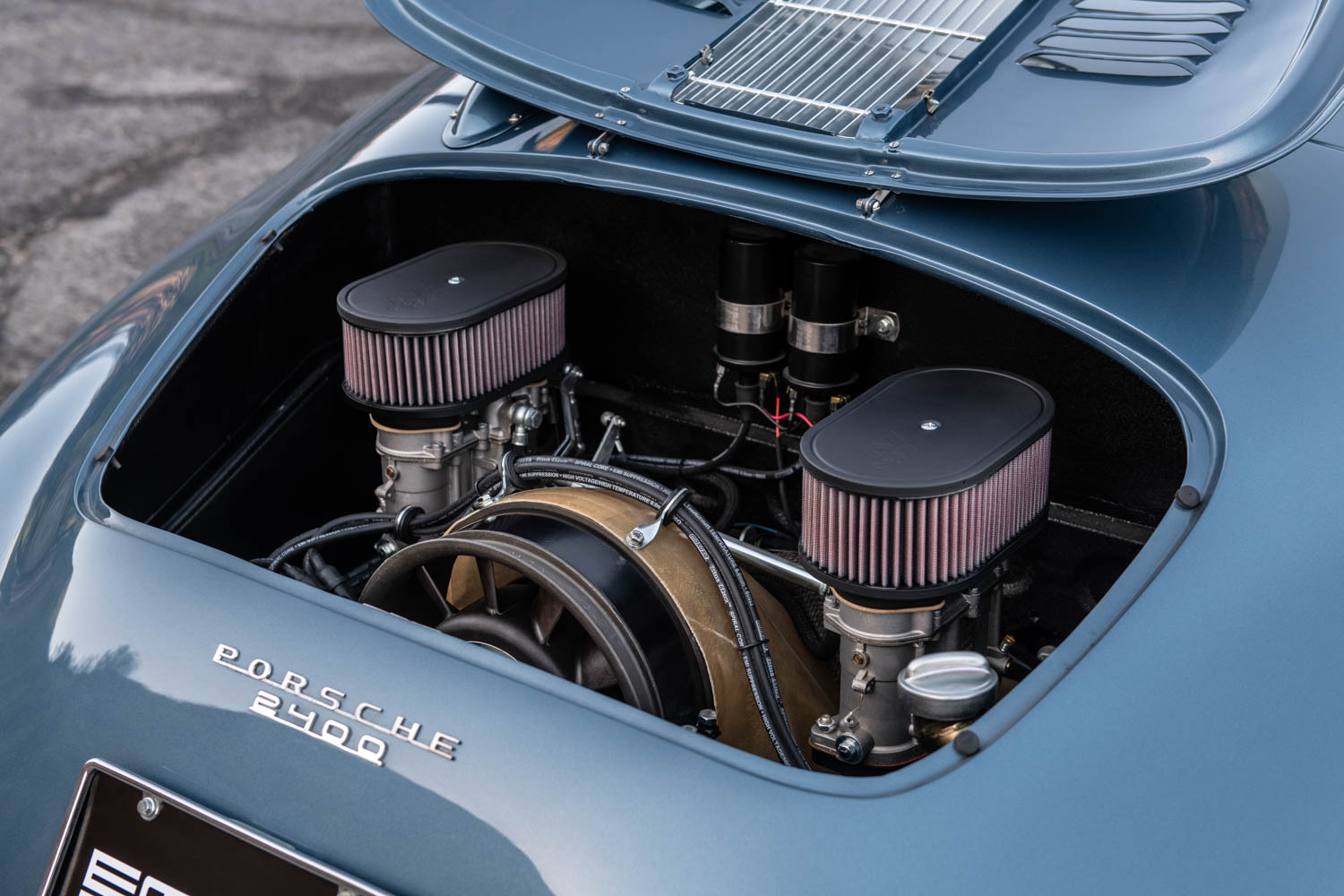 Here's how the company describes the exterior modifications to its "1959½" creation:
"Emory Motorsports hand formed a racing-inspired aluminum tonneau cover and headrest fairing, perfectly mated to the integral headrest hoop and cage. Other exterior touches include body-hugging bumpers and an unusual reverse-louvered deck lid. Typical bonnet modifications include deleting the handle and adding fuel-filler access for the custom 18-gallon tank. The period-correct Aquamarine Metallic paint was applied by Little Shop of Kustoms in Desert Hot Springs, California. This Outlaw enjoys a race-bred finishing touch, the iconic hand-painted Mobil Pegasus on the front fenders."
Of course, the Speedster also got Emory's latest engine option, the 2.4-liter flat-four fed by Weber 48 IDA carburetors. Delivering 205 horsepower, this engine also has dry-sump lubrication and a twin-plug distributor, just in case. Its gearbox is an aluminum-cased four-speed 901 unit, while the chassis got such upgrades as 15-inch wheels, a 901-style independent rear suspension, adjustable Koni dampers all around, and a pair of sway bars.
You may notice that this heavily updated '59 does not wear a "Speedster" emblem. As Rod Emory explains, "This is a nod to the car's coupé beginnings and to the idea that we are celebrating the best of what this car still had when we found it."