The electric vehicle revolution is happening, and soon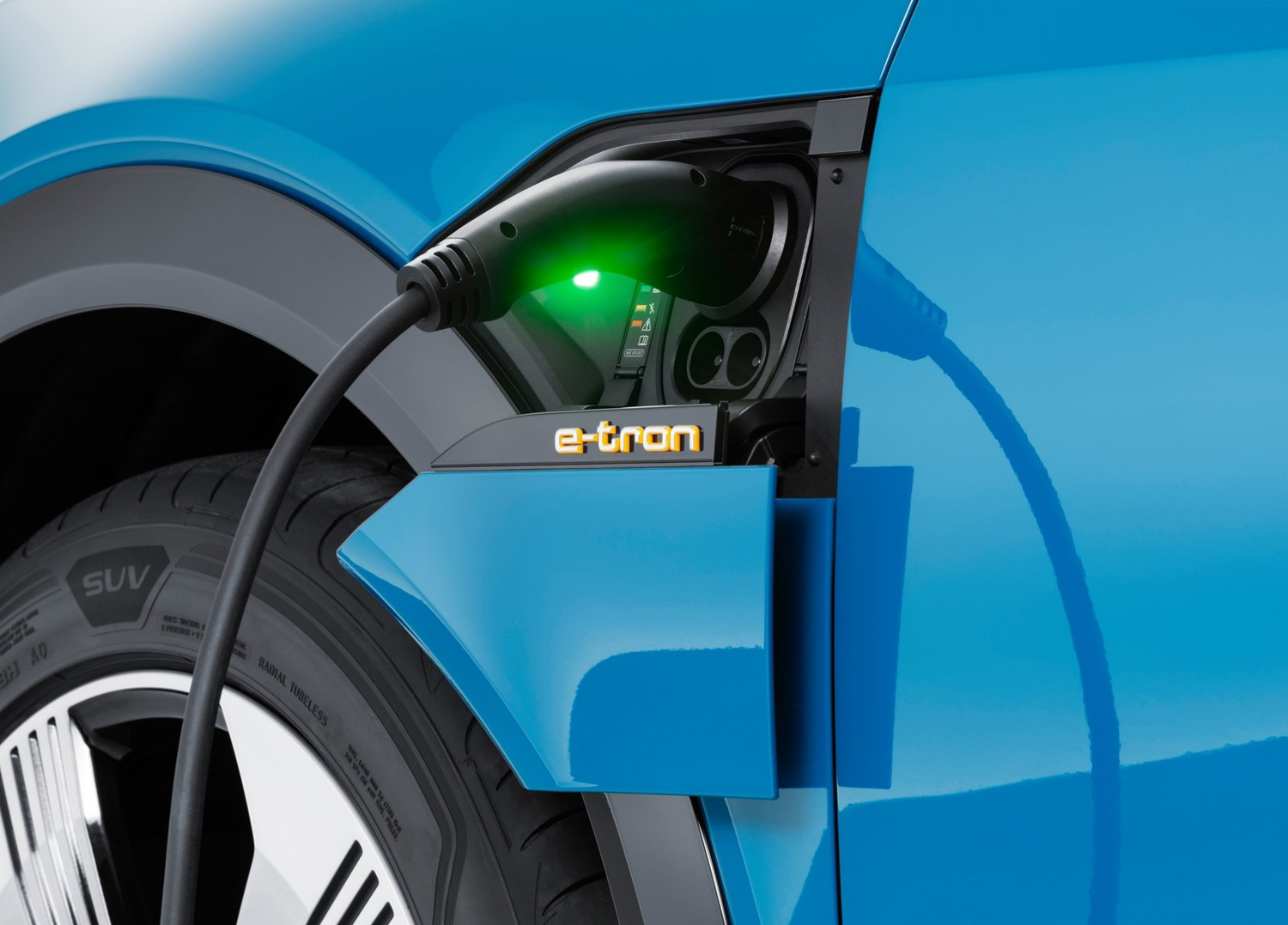 Like it or not, the next decade is about to witness a dam burst, with a wave of electric cars and trucks flooding the market. If you're still in denial, here's convincing evidence that more hybrids and combustion-powered vehicles are making the leap to all-electric propulsion next year.
Last week, GM sold its Lordstown, Ohio, manufacturing plant that built the late Chevy Cruze to investors backed by the Workhouse Group which has announced intentions of mass producing its Endurance electric pickup. Along with India-based Mahindra, Workhorse is one of the finalists in a government contract competition to manufacture 180,000 new postal delivery trucks. That volume will surely lower prices sufficiently to bring a small all-wheel-drive truck within reach of retail consumers.
Tesla will soon reveal more details about its Cybertruck, which is expected to start at $50,000 or so when it reaches the U.S. market next year.
Rivian, which showed its R1T pickup and R1S SUV at last year's LA auto show, recently scored $1.2-billion in backing from Ford and Amazon. Ford's fond hope is that sharing technical advancements with Rivian will accelerate development of its own full-sized truck planned for release in 2021.
The anticipated star of this year's LA auto show is the Ford Mustang Mach-E, a blend of sports sedan and crossover genes with electrons as the exclusive power source. Official info spells out prices ranging from $43,895–$60,500 (before the $7500 federal tax credit), driving range between 210 and 300 miles, and 0-60 mph acceleration between mid-3 and mid-6 seconds. Top models reach dealers late next year followed by the more affordable Mach Es in early 2021. Deposits are currently being accepted for a spot in line.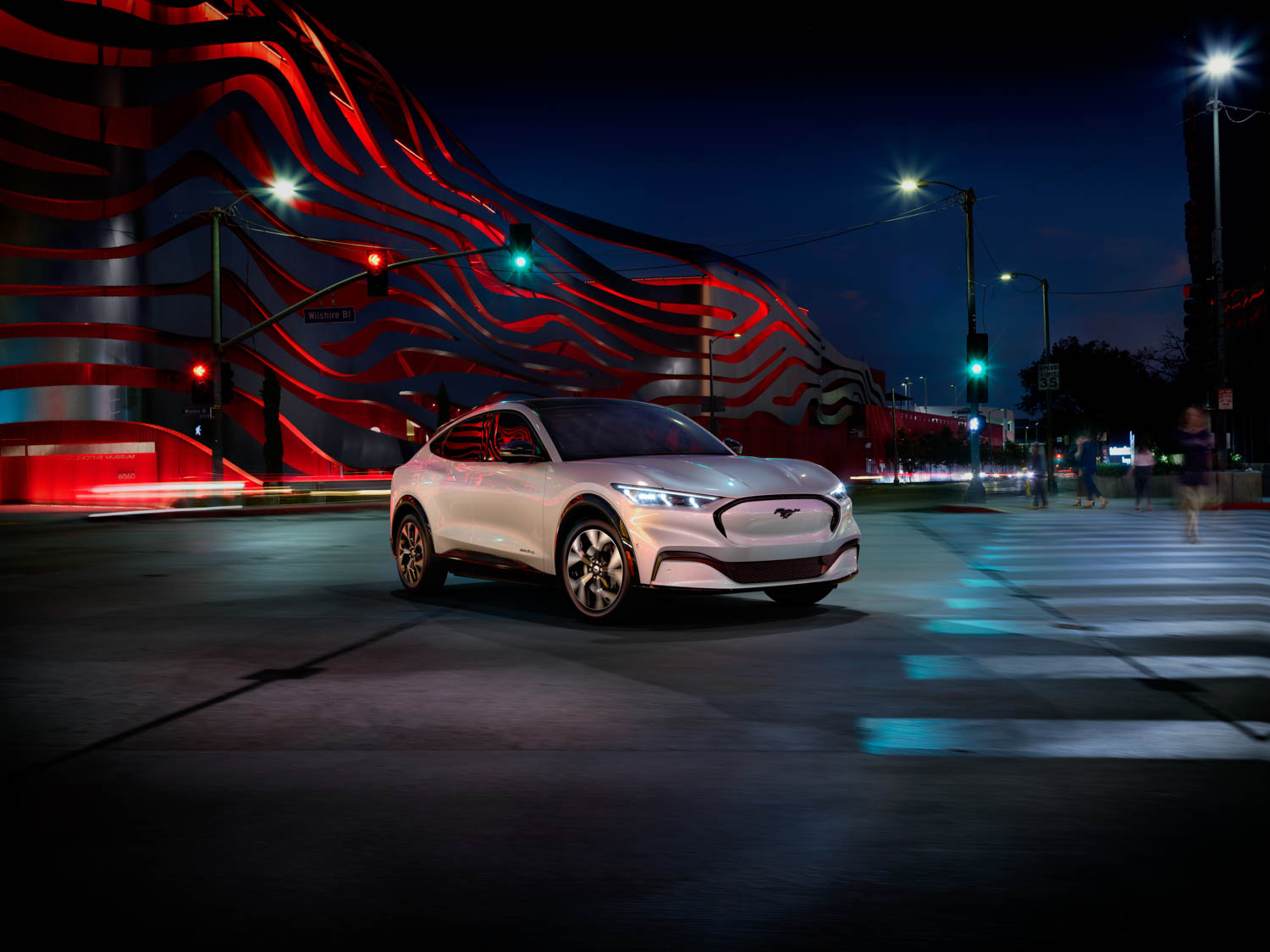 Piston-power stalwart Mazda revealed a fresh zoom-zoom concept at October's Tokyo motor show called the MX-30, with smooth exterior design, rear-hinged back doors, and a new e-Skyactiv powertrain consisting of a 141-hp electric motor driving the front wheels and a 35.5-kWh battery pack. A production version will go on sale in Europe next year with the distinct possibility of a U.S. introduction in 2021. Mazda's compact gasoline rotary engine could be revived as an onboard range extender.
While GM has pledged that its future will be pure electric, the Chevrolet Bolt's success thus far has been modest in spite of cash rebates, cut-rate financing, and one battery capacity upgrade. That hasn't hindered GM from committing $3-billion to convert its Detroit car plant to battery manufacturing. The Hummer nameplate could very well be revived for a line of electric trucks slated for assembly at this plant.
A key attraction that makes electrics irresistible to every large manufacturer is that they slash the powertrain bill of materials from over 2000 to fewer than 20 parts, significantly reducing labor costs.
Short circuit
Four years ago, the British vacuum cleaner maker Dyson spent $15-million to buy Michigan-based Sakti3 for its advanced battery design expertise. This spinoff from the University of Michigan had high hopes of producing solid-state lithium-ion batteries resembling computer chips with major cost and performance advantages over today's liquid-electrolyte batteries. But after investing some $2.5-billion in a radically different electric car design, Dyson recently threw in the towel because it couldn't find a way to make the project a commercial success.
Unlike Tesla and GM, Dyson's enterprise is privately held, making profits essential. A key event in this firm's past was a high-performance clothes washing machine that sold for 30 percent more than conventional machines but still lost money. When it was withdrawn from the market in 2005, founder James Dyson promised his firm would never again sell any product below cost while hoping that the market would evolve in his favor. Dyson's efforts to sell his effort to someone, anyone, in the global electric vehicle manufacturing space also failed.
Noteworthy tech strides
In spite of one notable setback, the electric vehicle train is gathering momentum. Those who buy and drive battery-electric vehicles often pledge they will never return to petroleum-powered alternatives. In addition to the faith in electrics demonstrated by the half-dozen brands cited above, there is encouraging news on the technological front.
Lithium-ion battery costs have fallen an average of 18 percent per year since 2010 according to Bloomberg New Energy Finance. Beginning at $1160 per kWh in 2010, the price is expected to dip below $100 per kWh in 2020. When some maker perfects the solid-state design pursued by Dyson, expect major gains in safety, cost, and packaging density.
A budding Chiba, Japan, enterprise called AC Biode Limited has created the world's first AC battery. The appeal of such a device in the electric vehicle context is the elimination of energy sapping power inverter (DC to AC) and rectifier (AC to DC) equipment. Internally, this battery uses what's called a "biode" serving as both the anode (positive electrode) and cathode (negative electrode). Thus far, Biode's technology exists only in a 20-watt prototype cell but plans are afoot to scale it up so that worldwide battery and parts makers can exploit this breakthrough.
Early in the 20th century, electrics shared the budding car market with gasoline and steam-powered buggies. While there's no chance steam will make a comeback, electrics appear finally ready to elbow their way back into the transportation mainstream.