The Dodge Charger Hellcat Octane Edition is the Sith Lord of muscle cars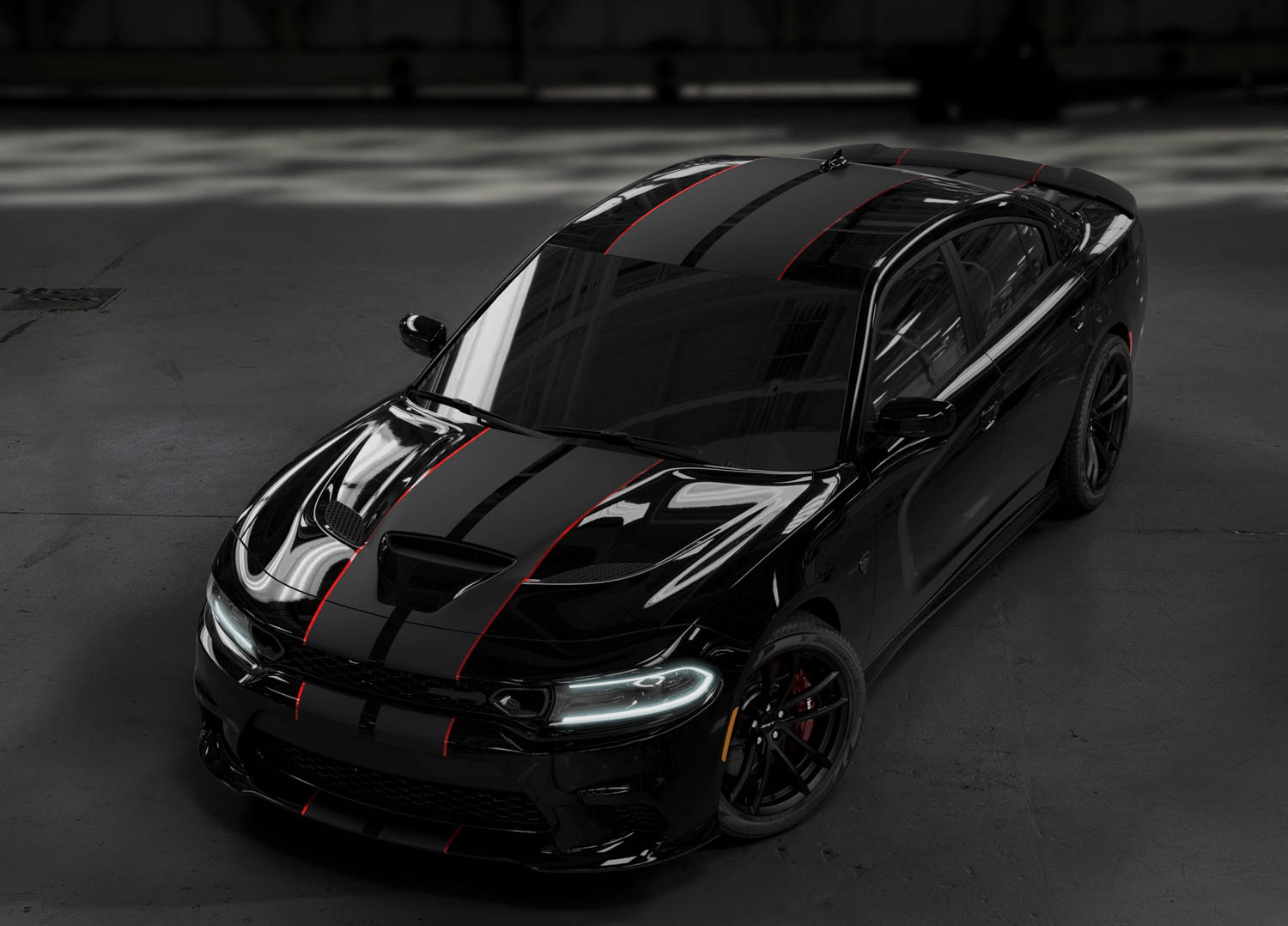 The Dodge Charger Hellcat is no slouch. Packing 707 horsepower and 650 pound-feet of torque, it would be a compliment to call the four-door a street brawler. Dodge has upped the dark character of this car to the level of Sith Lord in its latest special, the Octane Edition.
As if just catching up to 2007 and the "murdered out" trend, the new-for-2019 Octane Edition has a "blacked-out theme inside and out," according to Dodge. That implies the only exterior paint color would be black, but those looking at the order sheet will be confronted with the option of White Knuckle alongside Pitch Black.
The package is easily identifiable by the wide, full-length, Satin Black center stripe with Octane Red pinstripes on either side. Fitting the theme, the badging, wheels, and decklid spoiler all carry the sinister black hue while the Brembo brake calipers provide a small pop of red against the dark of the 20-inch wheels, themselves plucked from the Challenger R/T Scat Pack 1320 Edition parts bin.
The interior features red stitching and Houndstooth (or is it pepita?) panels in the SRT Performance seats. Both the instrument panel and the seats get a red SRT Hellcat logo, and the final tie of the red and black theme comes from red seat belts.
With an MSRP of $1495, this appearance package is likely the cheapest way to a blacked-out look that is also cohesive. While some think the all-black trend has run its course, we think the Charger platform is aggressive enough to pull the look off. If the none-more-black effect is what you crave, don't drag your feet, as the Octane Edition will only be available for dealer order through the end of the 2019 model year. Deliveries are expected to start in fall 2019, and most likely we'll see this package become available for the Challenger later on.