2018 Collector Car Madness: Shootout in the South
Welcome to the first-ever Hagerty Collector Car Madness tournament shootout, where your favorite cars face off in pursuit of ultimate automotive glory. The bracket that we've assembled is comprised of the 64 so-classified sports cars that Hagerty most often quoted in 2017, with seeding determined according to that same metric. For all you Mustang and Camaro fanatics, those models (while worthy of pretend tournament glory) are classified under the muscle car category, and are thus left out from our rankings.
In this opening round, the South bracket kicks off with eight exciting bouts spanning several countries and eras. To have your voice heard, weigh in with your picks on the Hagerty Forums page or in the comments below. Here is the full bracket to date:
And now, on to the matchups you've been waiting for.
South
1968-1982 Chevrolet Corvette (1) vs 1986-1992 Toyota Supra (16)
All versions of the Supra are getting more attention with the upcoming revival model, and starting in 1987 these third-generation models were available for the first time with a turbocharger (paving the way for the famed fourth-gen Supra). Still, it's no contest up against the legendary C3 Corvette – inspired by the Mako Shark II – and its spectacular range of V-8 engines. Chevy wins the day.
Winner: 1968-1982 Chevrolet Corvette (1)
1990-1996 Nissan 300ZX (8) vs 1962-1969 MG MGB (9)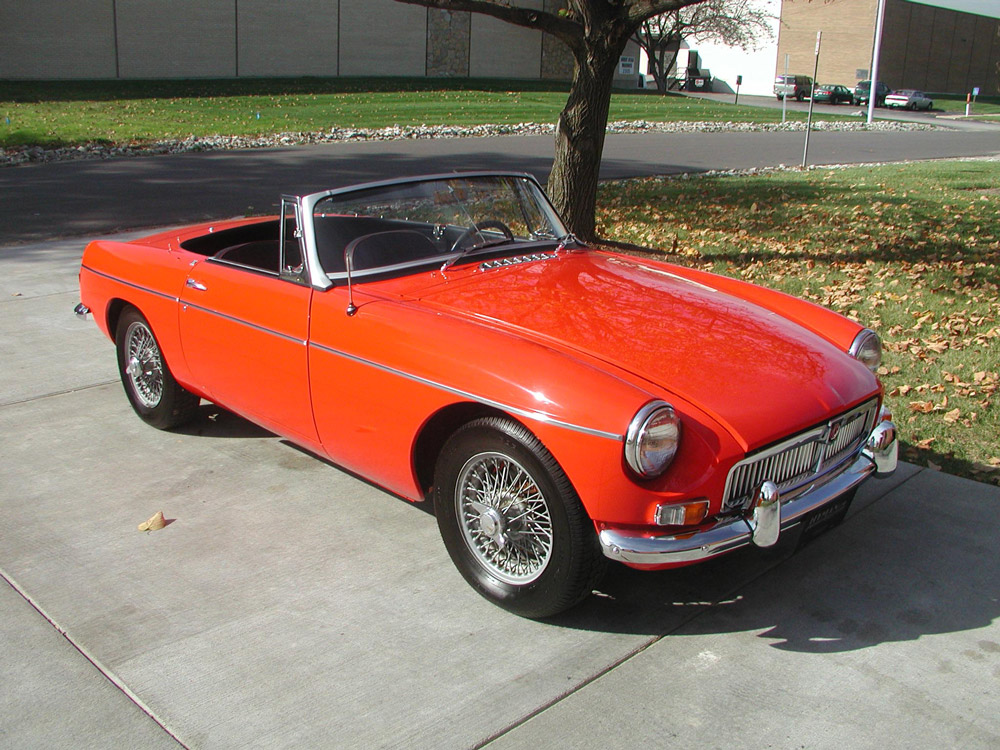 This was a hotly contested matchup between two sports cars that were the darlings of their days. The MGB was MG's first unibody car, and people bought the stylish British machines so fast MG could barely keep up. Nissan, however, really turned up the wick with its Z32-generation 300ZX, boasting innovative computer and electronic advancements alongside four-wheel steering in the new twin-turbocharged model. Both cars still drive great today, but the ZX represents Nissan striving for greatness, and truly finding it.
Winner: 1990-1996 Nissan 300ZX (8)
1969-1976 Triumph TR6 (5) vs 1950-1953 MG TD (12)
Another tight matchup, this intra-England showdown was far from an easy pick. For its part, the Triumph TR6 is remarkably satisfying to drive, easy to maintain, yet still offers the vintage appeal of an antique machine. There's no denying the MG TD's historical significance as a car that proved America's appetite for English sports cars but its overall usability (from weekly maintenance to minimal weather protection) makes it a harder sell than the more versatile Triumph.
Winner: 1969-1976 Triumph TR6 (5)
1986-1989 Mercedes-Benz 560SL (4) vs 2000-2003 Honda S2000 (13)
Pulling out a significant upset, the nimble S2000 is famed for its rev-happy, 2.0-liter, 240-hp four-banger, which at the time offered the highest specific output per liter of any production engine in the world. The 1986-89 Mercedes-Benz 560SL was the last gasp for the long-running R107 chassis—with the benefits of an improved suspension, excellent build quality, and a much torquier engine than in years past—but it's hard to choose any of that over the Honda's 9000-rpm redline.
Winner: 2000-2003 Honda S2000 (13)
1984-1989 Porsche 911 (6) vs 1984-1989 Nissan 300ZX (11)
The Z31-generation 300ZX signaled a transition to a more comfortable grand touring mindset for the Nissan Z car, powered by the brand's first V-6 engine and fancy electronically adjustable shocks. These days, however, the car's low values mean many have been thrashed and/or modified heavily. By contrast, there are plenty of clean '80s 911s out there, and values are sky high. The last of the G-series 911s before Porsche ushered in the more modern 964 generation, people will move heaven and earth to get a taste of these air-cooled German coupes.
Winner: 1984-1989 Porsche 911 (6)
1990-1998 Mazda MX-5 Miata (3) vs 2003-2006 Dodge Viper (14)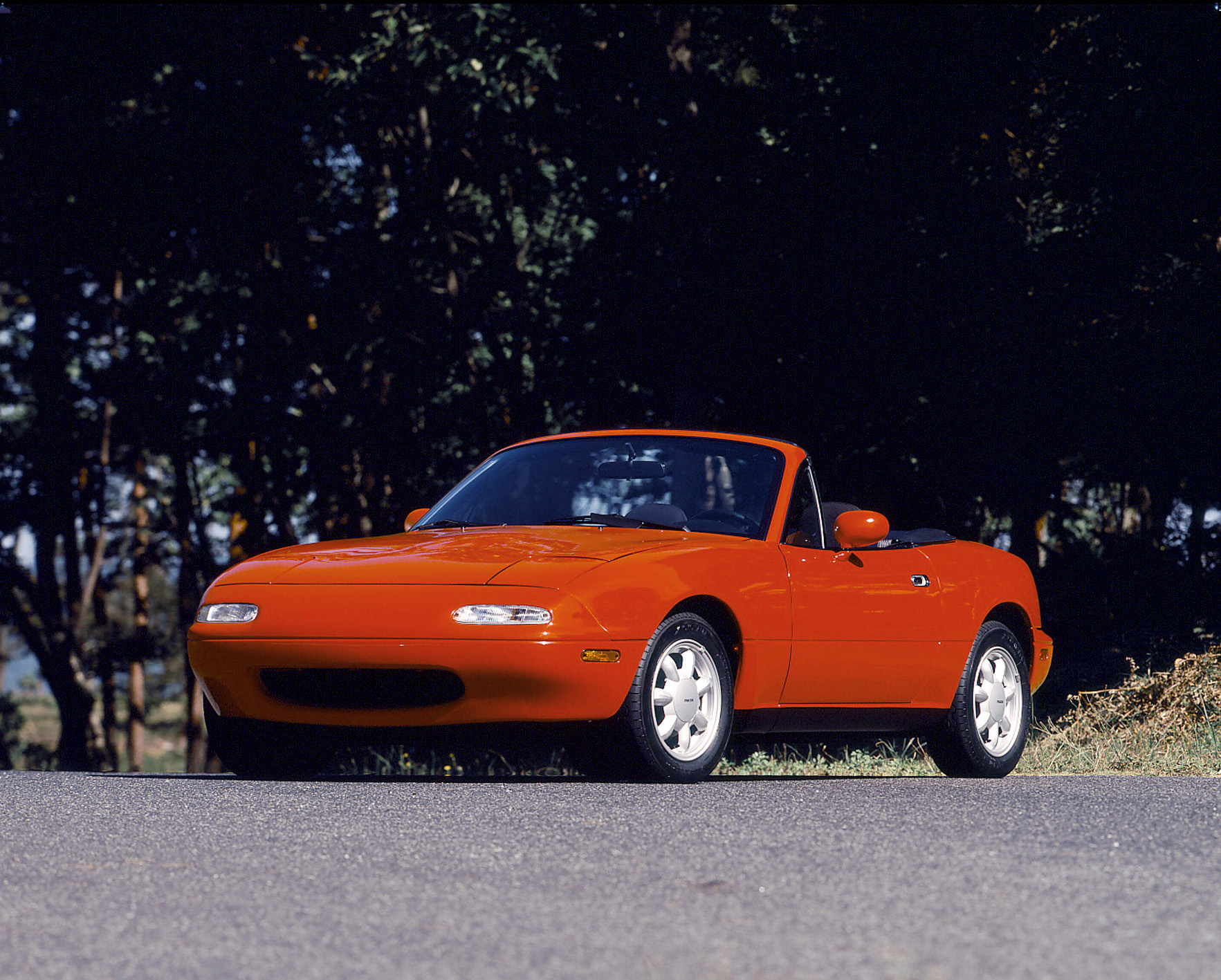 It's hard to imagine two more different approaches to a sports car. Bonkers as the mighty Viper was, even after its first big redesign it was still uncomfortable (and hot) inside. Its contemporary rival, the Corvette Z06, was widely considered the superior performance car and also 20 grand cheaper. Meanwhile, the humble Miata remains the most popular roadster the world has ever seen, maintaining a ubiquitous popularity at track days and autocrosses worldwide. In this case, Miata is clearly the answer.
Winner: 1990-1998 Mazda MX-5 Miata (3)
1966-1995 Alfa Romeo Spider (7) vs 1999-2005 Ferrari 360 (10)
In this battle for Italian supremacy, a straightforward formula jockeys for position against a technological marvel. The former attribution, of course, belongs to the Alfa Romeo Spider, which soldiered on for decades with periodic update but retained its core configuration. Beautiful even with the doctored styling of later versions, the Spider's long life is a testament to its popularity and execution. Still, the 360 represents Ferrari surpassing its outgoing F355 and tackling the turn of the century head-on. The 360 Modena and Challenge Stradale delivered an immensely approachable and reliable exotic during the peak of Ferrari's Formula 1 dominance.
Winner: 1999-2005 Ferrari 360
2014-2018 Chevrolet Corvette (2) vs 1991-1999 Mitsubishi 3000 GT (15)
Potentially the last iteration of the iconic front-engine, rear-drive Corvette, the current C7 generation is a hell of a way to usher in the coming mid-engine Corvette era. From the base model all the way up to the track-slaying Z06 and ZR1, the C7 is a performance bargain with the looks and lap times to prove it deserves all the attention it gets. The Mitsubishit boasted extremely advanced technology for its time, showcased in the all-wheel-drive, four-wheel steering VR4 model, but it's not enough to take down America's sports car. Score another one for Bowling Green, Kentucky.
Winner: 2014-2018 Chevrolet Corvette (2)