2018 Collector Car Madness: Roaring round 2
The Hagerty Collector Car Madness tournament shootout begins its second round today, and we've got eight more solid matchups scheduled.
The South bracket tipped off competition and the West followed suit. If you haven't yet, you may want to check those two stories to see how we go this far, otherwise dive right in to the competition.
1968-1982 Chevrolet Corvette (1) vs 1990-1996 Nissan 300ZX (8)
Lacking the European-influenced styling of the original Z, the 300ZX was still a technological powerhouse for the masses with its available twin-turbocharged V-6 and all-wheel steering. What it didn't have was the Corvette's optional ZR1 package for 1970 that added race suspension to the 370-horsepower solid-lifter LT-1 V-8. Despite getting way too disco in the late '70s, the third-generation Corvette is still a sports car icon.
Winner: 1968-1982 Chevrolet Corvette (1)
1969-1976 Triumph TR6 (5) vs 2000-2003 Honda S2000 (13)
TR6s have a lot going for them: they're relatively simple to work on, have a great aftermarket, and a thriving enthusiast community. They make a great entry point to British roadsters and classic cars in general. The underdog S2000, on the other hand, brings a wonderful chassis that's far more refined than the TR6's old-even-when-new IRS, and an incredibly-potent, 240-horsepower 2.0-liter four-cylinder that revs to the moon. This contest was close given S2000s and TR6s are both quite affordable, the S2000 got the win for its reliability and potential to stay hot for a while.
Winner: 2000-2003 Honda S2000 (13)
1990-1998 Mazda MX-5 Miata (3) vs 1984-1989 Porsche 911 (6)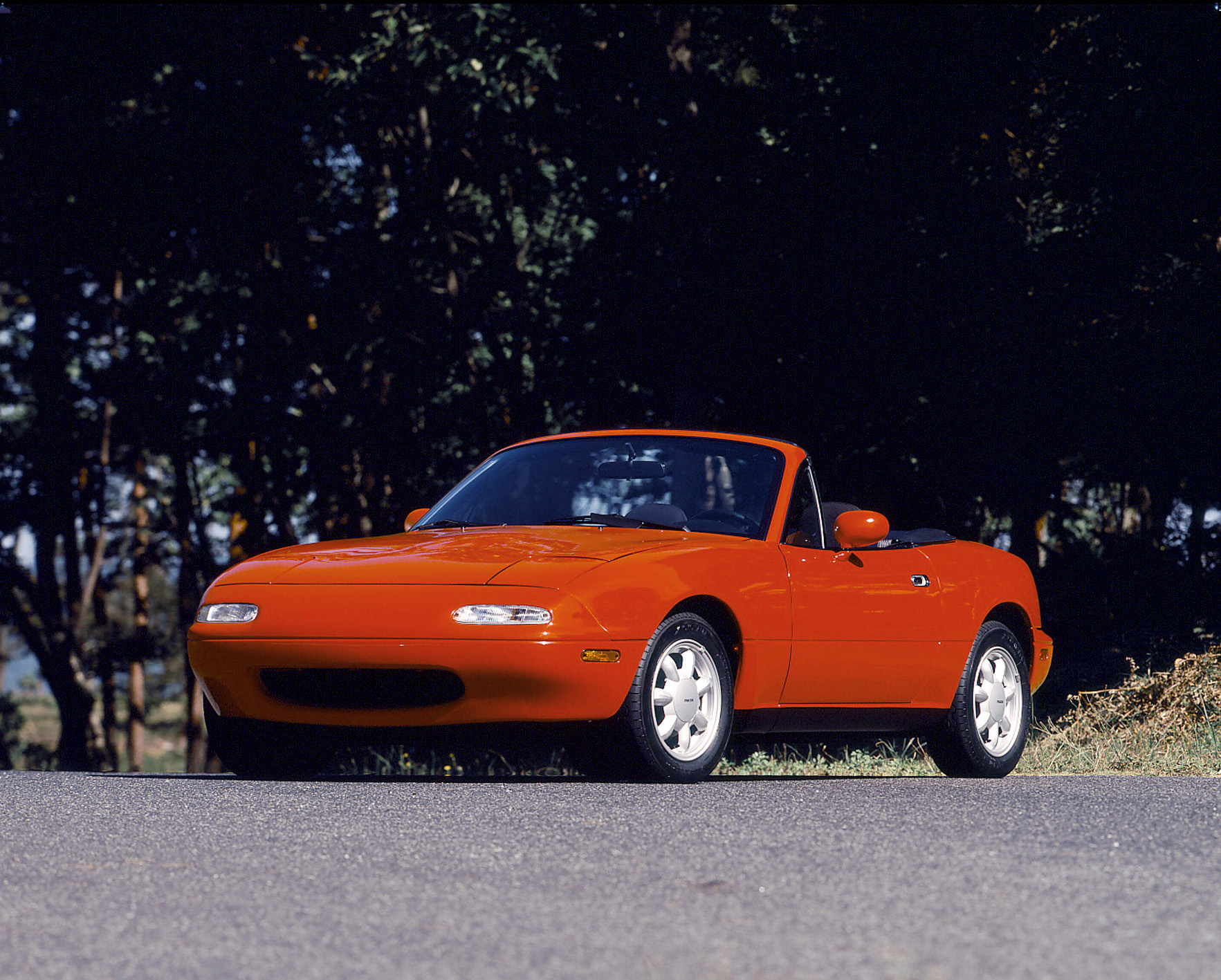 Team Miata had its work cut out for itself on this one. The air-cooled Porsche gets a lot right, the only thing wrong with it, other than its big bumpers, is that it's not a 964. This stretch of 911 is plentiful, but maybe a bit pricey. The original Miata has been the entry-level sports car since the day it debuted nearly 30 years ago. The lightweight roadster is forgiving and yet still thrilling, rewarding drivers with great chassis feedback and, best of all, an attainable price point. Log on to your nearest city's Craigslist and you'll find a dozen Miatas that you could make your own for a couple of paychecks. Miata wins this one by the numbers.
Winner: 1990-1998 Mazda MX-5 Miata (3)
2014-2018 Chevrolet Corvette (2) vs 1999-2005 Ferrari 360 (10)
The current Corvette is the best performing of the breed, hands down. The Stingray looks stunning, Grand Sport drives beautifully, and the upcoming ZR1 looks to be a hypercar slayer. There's tremendous bang for the buck across the lineup. The Ferrari 360 marked a turning point in the brand's styling with organic, flowing lines and of course an intoxicating flat-plane-crank V-8. This one came down to brass tacks. Yes, the Corvette has real cargo capacity and it's far more reliable, but the Ferrari is likely done depreciating and it could be the best time to pick one up—just skip the F1 transmission and get the stick.
Winner: 1999-2005 Ferrari 360 (10)
1984-1996 Chevrolet Corvette (1) vs 1962-1980 Triumph Spitfire (8)
When the Hagerty staff discussed this matchup, nobody really had anything bad to say about the Spitfire. Sure, it lingered around for a long time, but so did the C4 Corvette. In the Corvette's favor, it got really good toward the end of its run. The 32-valve, 400-hp ZR1 made waves and started a bit of a horsepower war, but even the 330-horsepower LT4 small-block was formidable, not to mention the highly desirable Grand Sport.
Winner: 1984-1996 Chevrolet Corvette (1)
1989-1994 Nissan Skyline R32 GT-R (4) vs 1975-1980 MG MGB (5)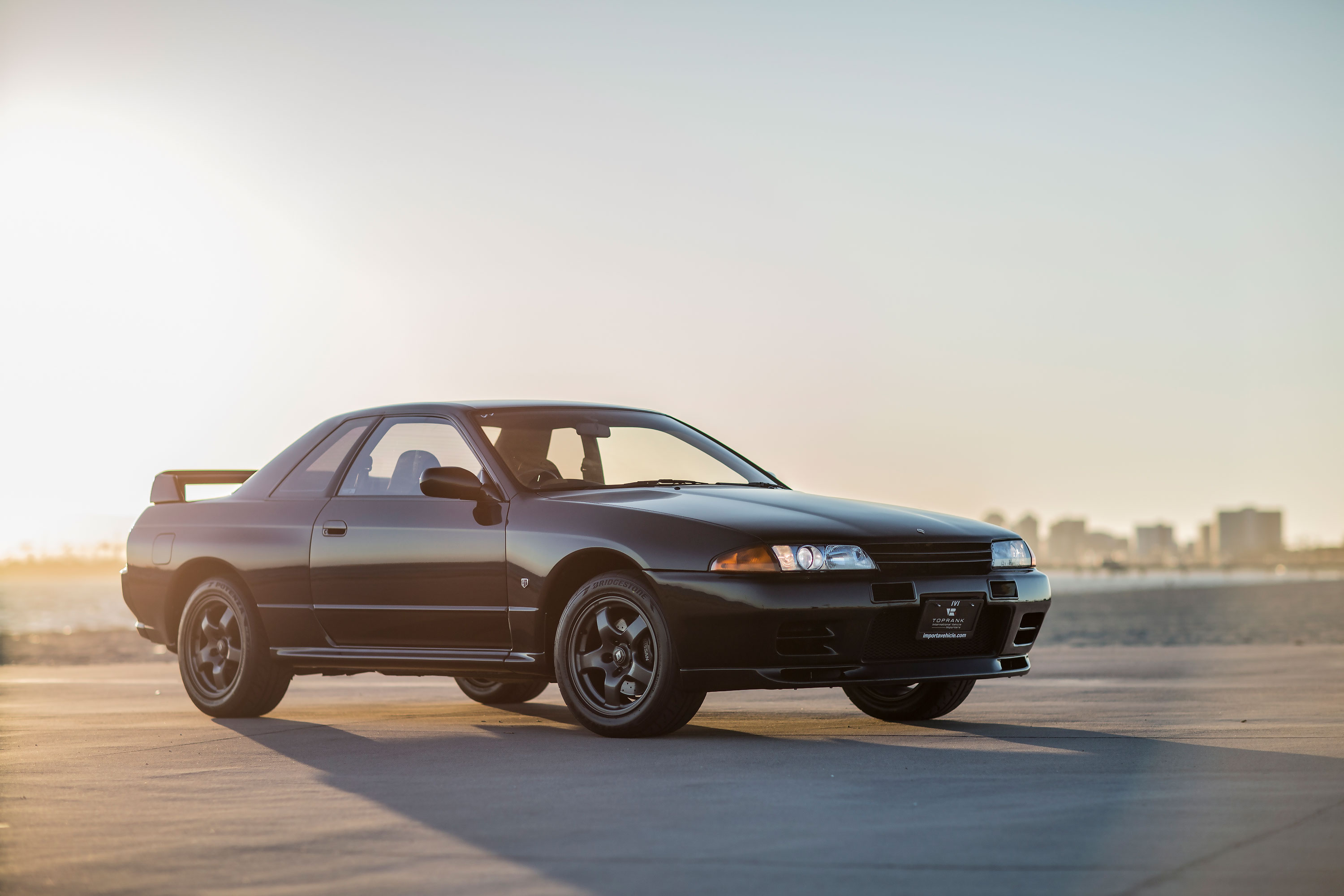 Looking at the seeding, you'd expect this one to be close. Not so. It was Skyline all the way, with fond memories of Initial D and Gran Turismo adding rose colored glasses to the Skyline's image. Maybe the Skyline is a bit over-hyped. After all it's really just a 276-horsepower AWD coupe, it's not like driving one is a religious experience. On second thought, I can see torches over my cubicle wall and can hear the sound of files on pitchfork tines, so maybe R32 Skylines are the greatest cars to ever come out of Japan, what do I know?
Winner: 1989-1994 Nissan Skyline R32 GT-R (4)
1982-1991 Porsche 944 (3) vs 1956-1962 MG MGA (11)
Porsche dominated the bracket and the oh-so-'80s 944 styling has seemingly aged well with its flared hips and pop-up headlights. They're also remarkably affordable, but unfortunately they're affordable for the same reason that '90s Range Rovers are affordable—nobody wants to deal with their expensive fixes. MGA takes the win with its curvy styling, ease of maintenance, and parts availability.
Winner: 1956-1962 MG MGA (11)
1999-2005 Porsche 911 (2) vs 1984-1988 Pontiac Fiero (7)
The underdog Fiero comes into this matchup with its engine placed behind the driver and in front of the rear wheels, a layout Porsche again recognized is correct when developing the Boxster. Still, the proper engine placement doesn't matter much when that engine is a wheezy 2.8-liter V-6. As much as it pains this Pontiac lover to admit, even the 1988 Fiero GT is no match for the 911, water-cooled heresy and scrambled egg headlights and all.
Winner: 1999-2005 Porsche 911 (2)