Dodge Charger Hellcat Funny Car could propel this Mopar missile to the podium
Don Schumacher Racing driver Matt Hagan will drive the first 2019 Dodge Charger Hellcat Funny Car at the Dodge Mile-High NHRA Nationals Powered by Mopar at Bandimere Speedway this weekend, showing off new bodywork that mirrors Dodge's potent, 707-horsepower sedan more closely to its 1000-foot-racing counterpart.
We all know that Funny Cars aren't hiding production car parts under their lengthened, streamlined bodies. They've got far more in common with a Top Fuel Dragster than anything that rolls off a production line. Still, it's nice to see race cars with some hints of factory style, and Dodge brought quite a few production car styling cues into its newest Funny Car body.
The carbon-fiber and Kevlar body features more downforce thanks to a front splitter that resembles the factory Hellcat part. Mopar racers look forward to putting that extra downforce to work as their 10,000-horsepower, nitromethane-burning Hemi V-8s need all the help they can get to put the power to the ground.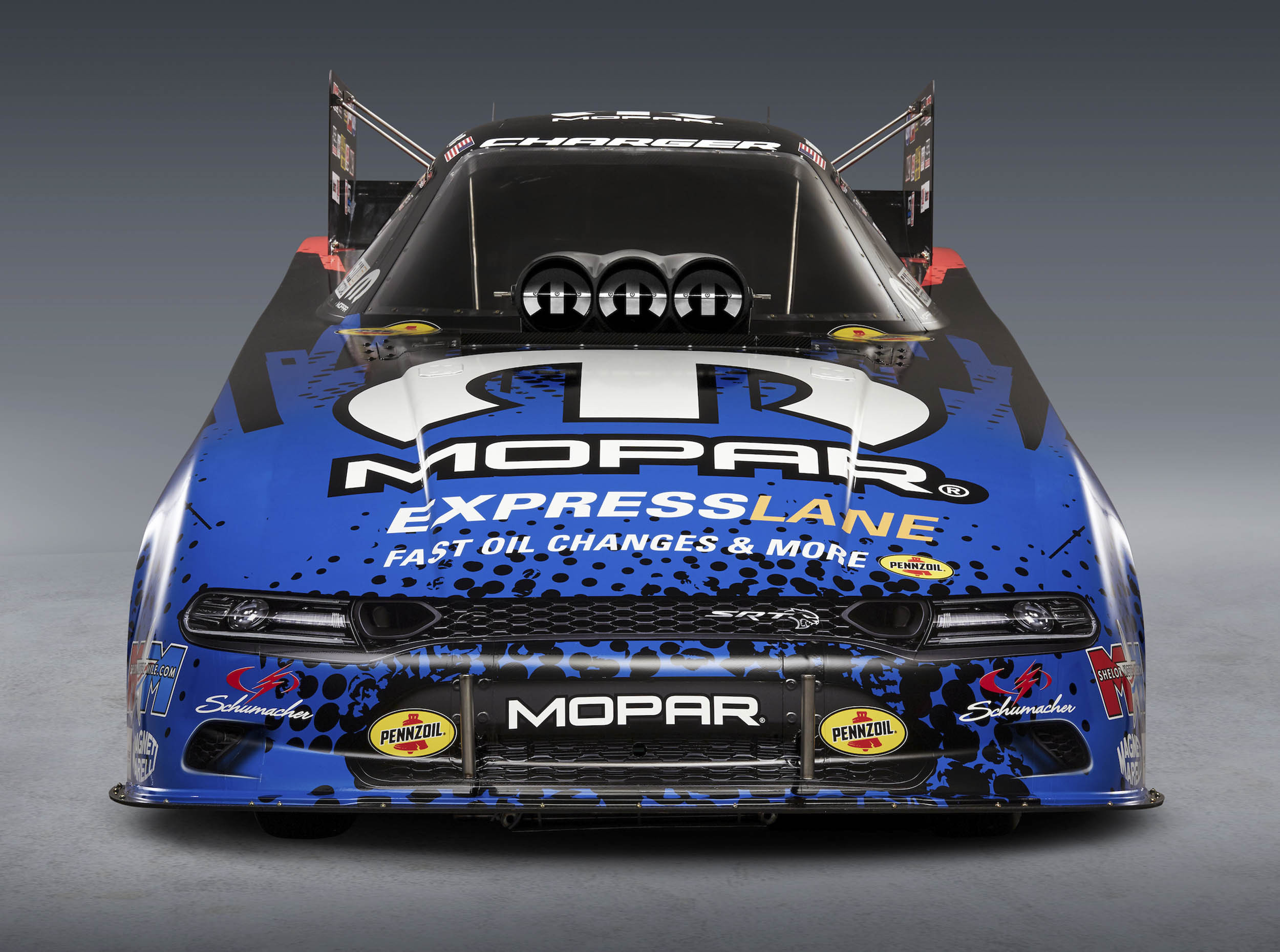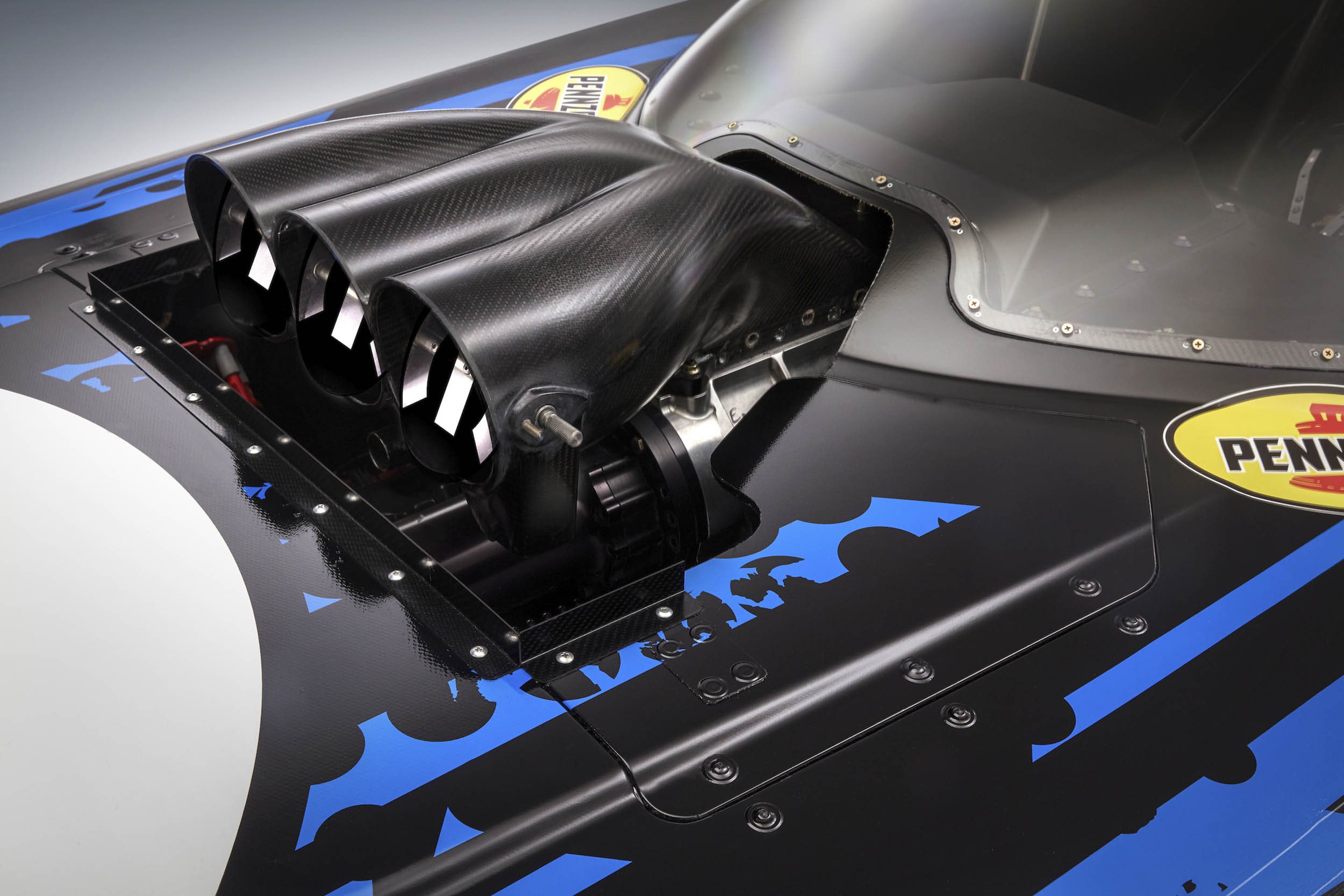 That angry, flame-throwing Hemi V-8 can wreak havoc on the Funny Car's graphics, so this new body also features sculpted sides that more closely mimic the production Charger. The recesses in the body should keep the exhaust gasses at bay. The other major development is the burst panel centered on top of the engine. In case of catastrophic engine failure—not uncommon when accelerating from zero to 330 mph in less than four seconds—the burst panel allows pressure to vent safely upwards.
The body is a group effort between Don Schumacher Racing, Don Schumacher Motorsports, and Dodge/SRT engineers, who collaborated on the build. They also worked together for wind tunnel and on track testing, checking in with the NHRA along the way to make sure it was still class legal. The year-long effort was supposed to culminate with a few qualifying passes this weekend, but early testing proved fruitful: "We made four good, solid runs in testing at Norwalk," said Hagan. "We put the body through a lot of different things and were really, really pleased with it. I really think it's going to translate over to performance on the race track, and hopefully more win lights in the future."
Over several seasons the current Charger R/T Funny Car has served Dodge well, with Ron Capps taking the NHRA funny car championship in 2016. Capps and the rest of the Schumacher Racing team will follow Hagan and adopt the new Charger Hellcat Funny Car body later this year.