A trove of Bertone memorabilia could be yours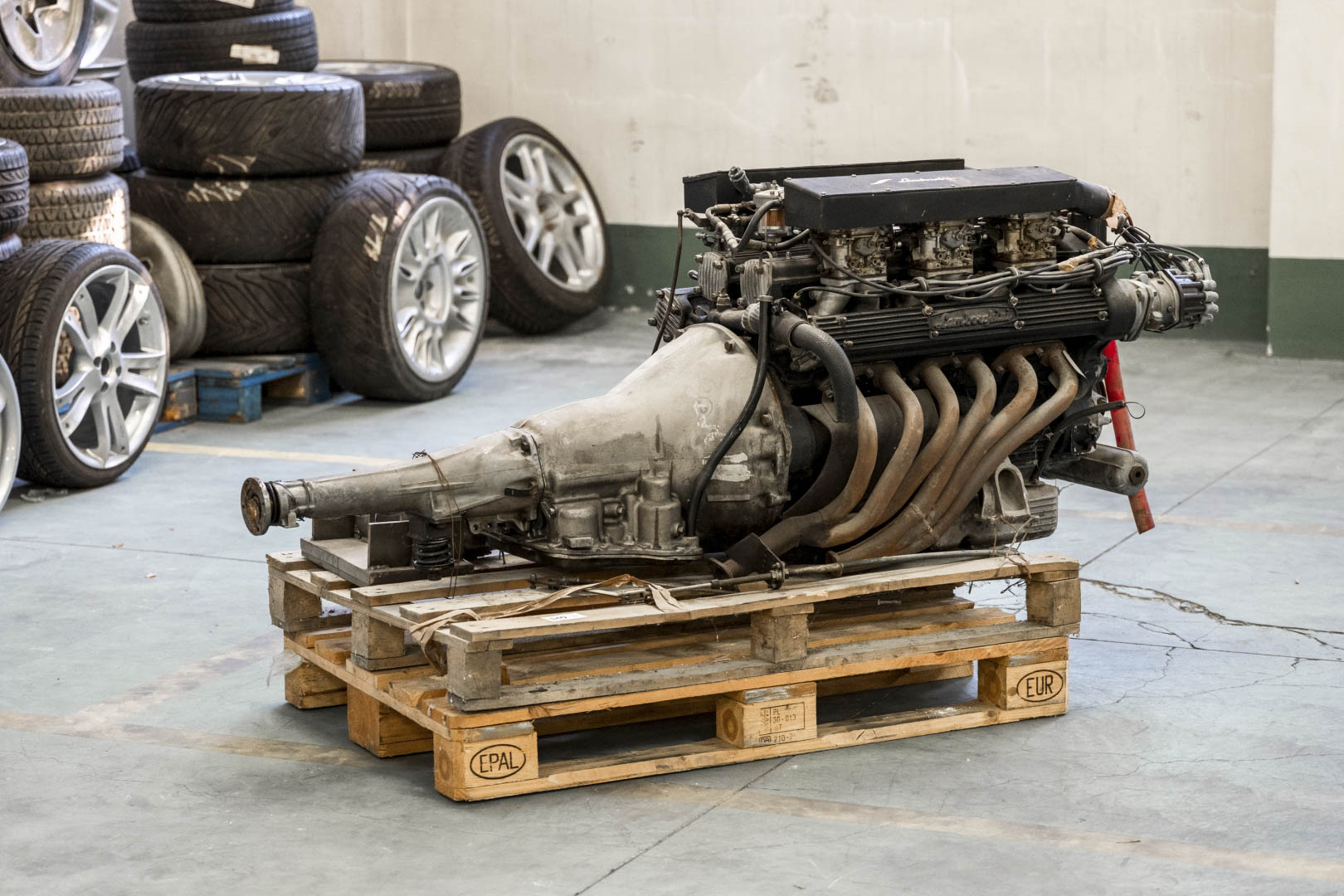 After Italian design house Bertone declared bankruptcy in 2015, several auctions followed to get rid of most of the big-ticket items and the most desirable cars. It turns out that there are still great pieces of memorabilia and parts left lurking in storage from as far back as the '70s. It's all set to be auctioned by Aste Bolaffi on November 17th.
The catalogue advertises numerous great pieces that were once on display at the firm's headquarters. Artwork, signage, and hard-to-find parts from some of Bertone's best-known cars are available and we found items that would look great in any Italian car lover's collection.
A silkscreen on glass of Nuccio Bertone inspecting the lines of the wonderful wedge that it the Alfa Romeo Carabo, this piece would look just as good in your office as it did in Nuccio's.
Here's the perfect wardrobe for your garage: actual Bertone uniform shirts, in various sizes, color coded to the proper chores. Blue was from the Bertone bodywork team, appropriate for detailing. Gray was for prototyping, for when you're 3D-printing your own replacement trim parts, and beige was for cabinet makers, to wear when you're putting that veneer dash in your GTV. White was for designers, but please don't try to redesign your Miura.
Several copies of the stylized B of the Bertone emblem are available, including this seven-foot-tall, five-foot-wide version that was displayed in the lawn at Bertone's headquarters.
The grownup version of the poster you had on your bedroom wall, this four-foot-wide metal plate is silkscreened with a blueprint of the 1971 version of the Lamborghini Countach.
This pallet contains wheels, steering wheels, and a box of instruments including parts from Lamborghini, Ferrari, Iso Rivolta, and Corvette. We're not sure what's in it, but that is not stopping us from wanting it.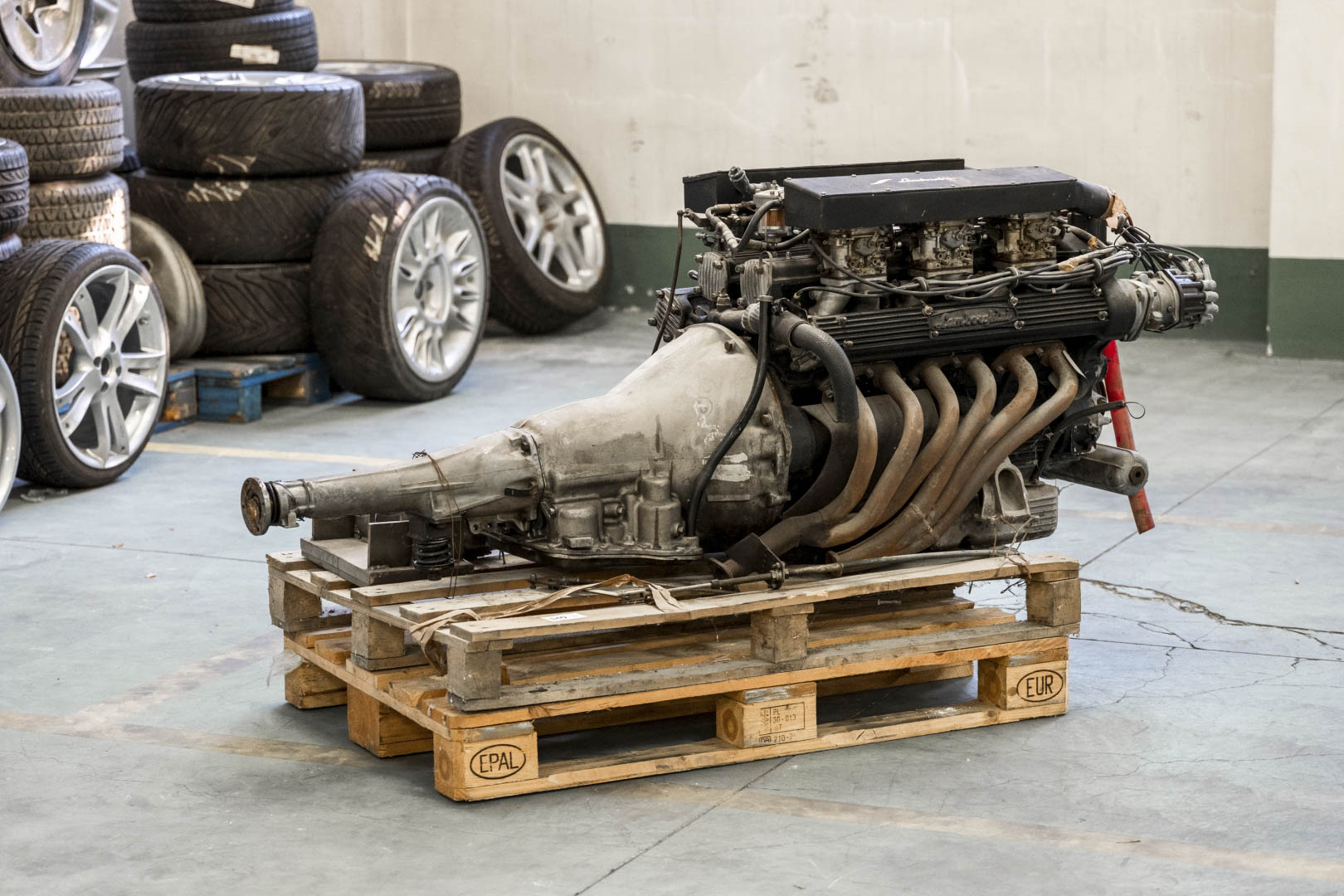 Our favorite listing is a complete Lamborghini Espada engine and transmission. Not because we love Lamborghini V-12s and their sextet of Weber carbs (which we do), but because of its description as "most probably working". Translation: Italian mechanic giving a hopeful shrug.