Audi e-tron SUV delayed by battery supply issues
Audi has had to lower its 2019 production estimate for the all-electric e-tron SUV by almost 20 percent due to problems with battery supplier LG Chem and a strike at the Hungarian factory that makes the BEV's electric motors.
The automaker originally planned to make 55,830 e-tron SUVs at the Audi Brussels assembly plant in Belgium this year, but that figure has been cut by more than 10,000. According to the Brussels Times, the battery supply issues are also pushing the introduction of Audi's next EV, the e-tron Sportback, back to 2020. The e-tron Sportback is based on the same platform, batteries, and motor(s) as the e-tron.
LG Chem announced only a few months ago that it would be tripling capacity at the LG Chem Wroclaw Energy factory Kobierzyce, Poland, specifically due to demand from the Volkswagen Group. However, the battery maker has now cut production at that plant from eight hours a day to six, and it is reported to be considering going to a four-day work week, not because of reduced demand but apparently because LG is not happy with Volkswagen's decision to set up battery factories with other suppliers. For its part, VW is not thrilled with price increases and having to compete with BMW and Mercedes-Benz for the battery plant's output.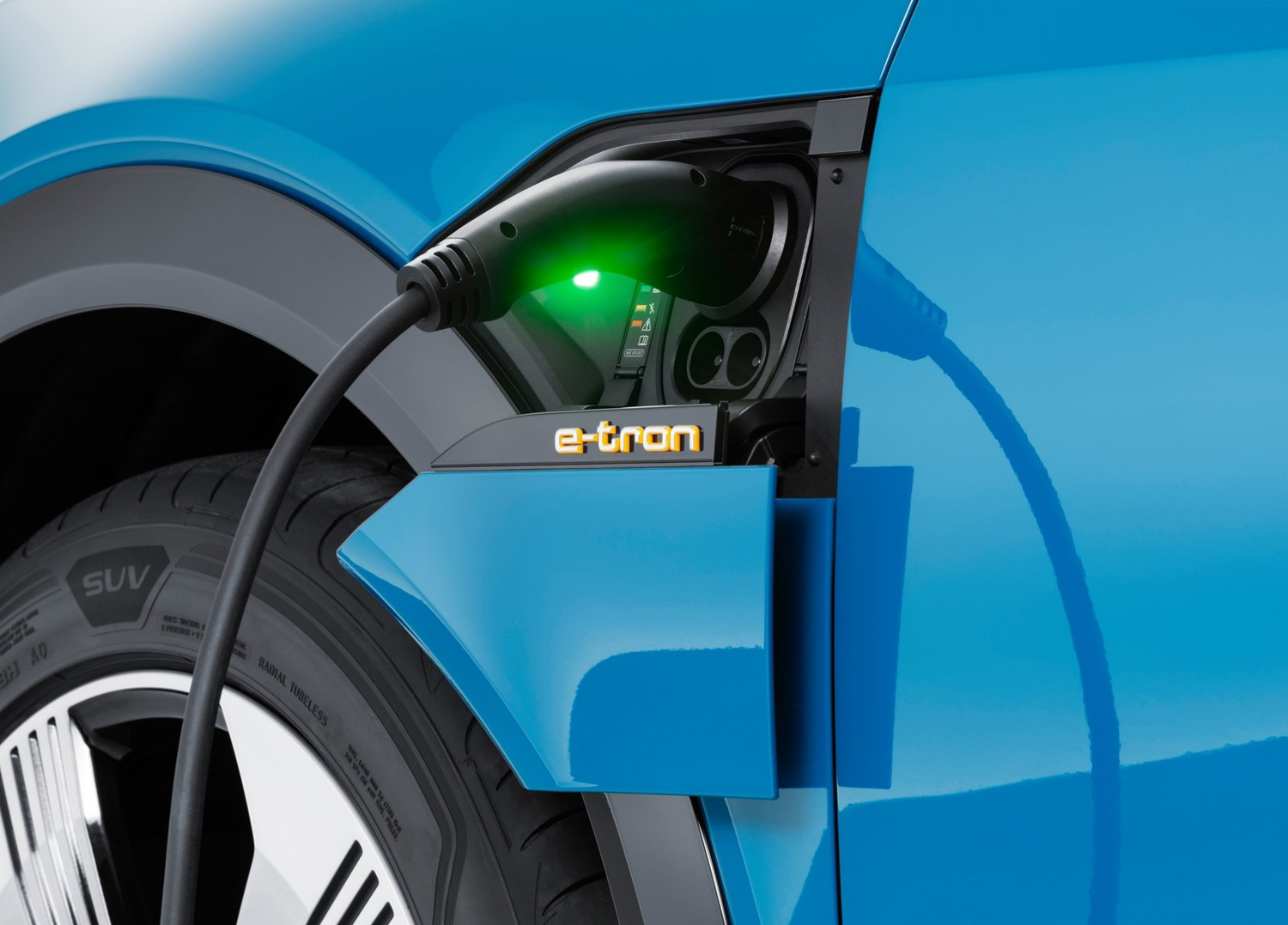 A labor dispute at the Györ, Hungary, plant where Audi manufactures its traction motors for its electric vehicles, is also exacerbating the production slowdown.
Delivery times for the e-tron have been increased by a couple of months so it will now take a half year or more for your e-tron to arrive after you order it. That delay may also be due to increased demand, though, which is up 15 percent, as well as the production issues.
It is not clear how the battery supply problem will affect the battery electric vehicles that were recently slated for production under Audi's corporate parent Volkswagen's dedicated EV brand, I.D.