Appliance outfit Dyson reveals patents for upcoming EV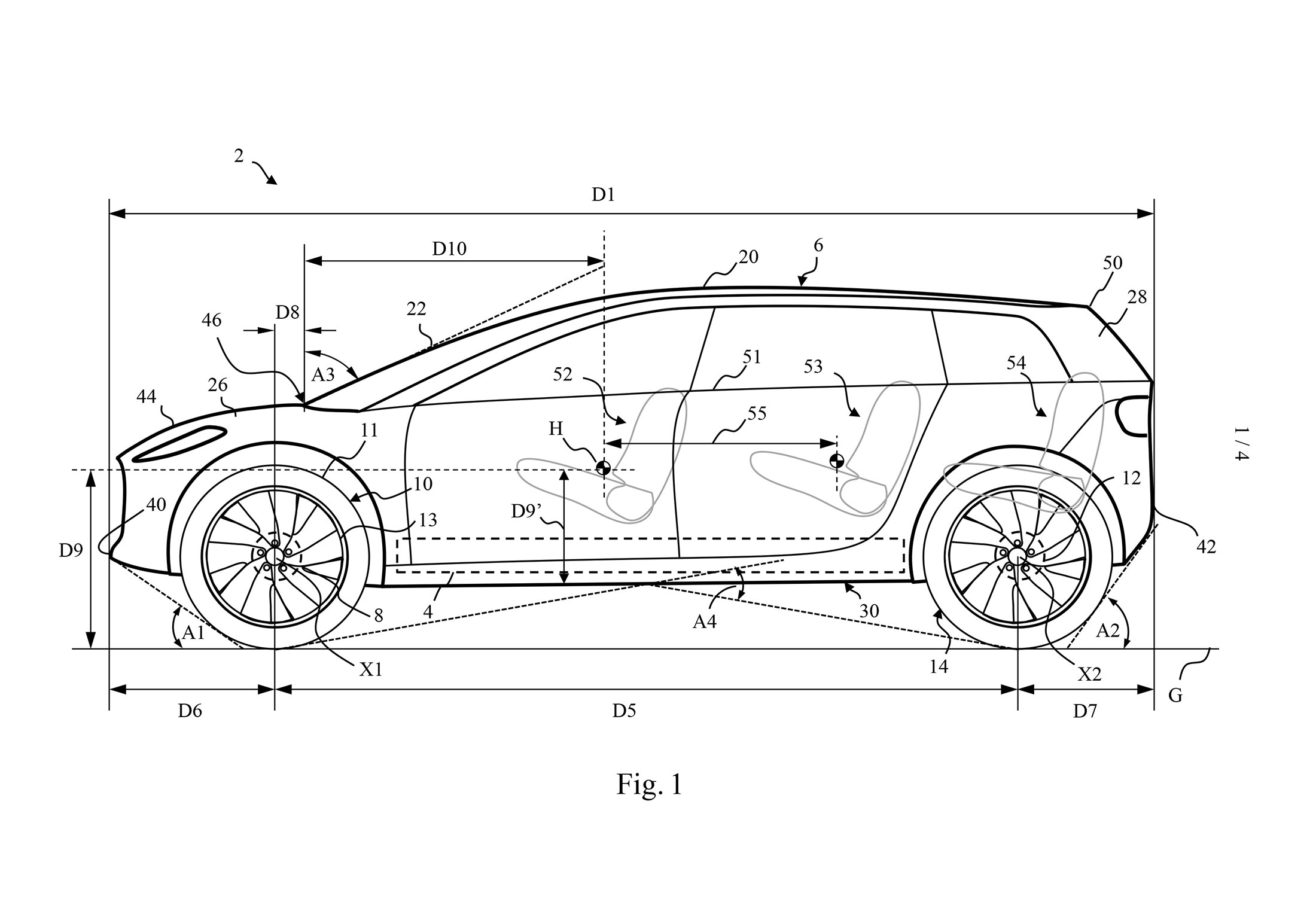 Two years ago, vacuum cleaner magnate James Dyson said his company was investing $2.6 billion to develop and manufacture an electric car, based on its expertise in making battery-powered appliances. Dyson set up a research and development center at a former RAF airfield in Hullavington, UK, and started building a dedicated automotive assembly facility in Singapore. More than 500 people have been hired or assigned for the project, which Dyson says will have a car ready to introduce by 2021.
Patent drawings for Dyson's proposed electric car are out, so you can queue up your vacuum cleaner jokes at your pleasure. The drawings show an aerodynamic one-box people mover with reclining seats, a long wheelbase, and tall, skinny tires likely designed for maximum range efficiency.
After the patents became public, James Dyson acknowledged in an internal email obtained by Bloomberg that the drawings "provide a glimpse of some of the inventive steps" the company is considering for its EV but minimized their significance, saying that the patents "don't reveal what our vehicle will really look like or give any specifics around what it will do." Dyson did hint that the Dyson EV would handle well due to a low center of gravity, suggesting the battery pack will likely be built into the car's floor structure.
Development must be fairly well along, as Dyson also told his employees that serious testing will start next month.
The Dyson company also launched a new page on the corporate website, dedicated to its automotive venture. Few actual details about the car are included, though it appears that it will be driven by a version of the high-speed "digital" electric motor that Dyson developed for its appliances.