You can now get a hand-built Acura TLX, built under the same roof as the NSX
The NSX is no longer the only Acura hand built in Honda's Marysville, Ohio Performance Manufacturing Center. The luxury brand announced it will start assembling handcrafted, limited-edition of its mass produced vehicles, beginning with the 2020 Acura TLX PMC Edition that will be on display at the New York International Auto Show.
The PMC was designed to be flexible so that special assembly can be applied to a wide range of vehicles. With the special edition TLX, each body-in-white will be assembled at Honda's main Marysville Auto Plant and then delivered to the PMC. The they will first undergo a five-day painting process to apply the Valencia Red Pearl paint–previously only available on the NSX –that will dress all TLX PMC Editions. The advanced coating's multiple base color coats include nano pigments, mica, and metal flake for high color saturation and vibrant visual pop. The base coat is then covered with two clear coats, followed by hand inspection.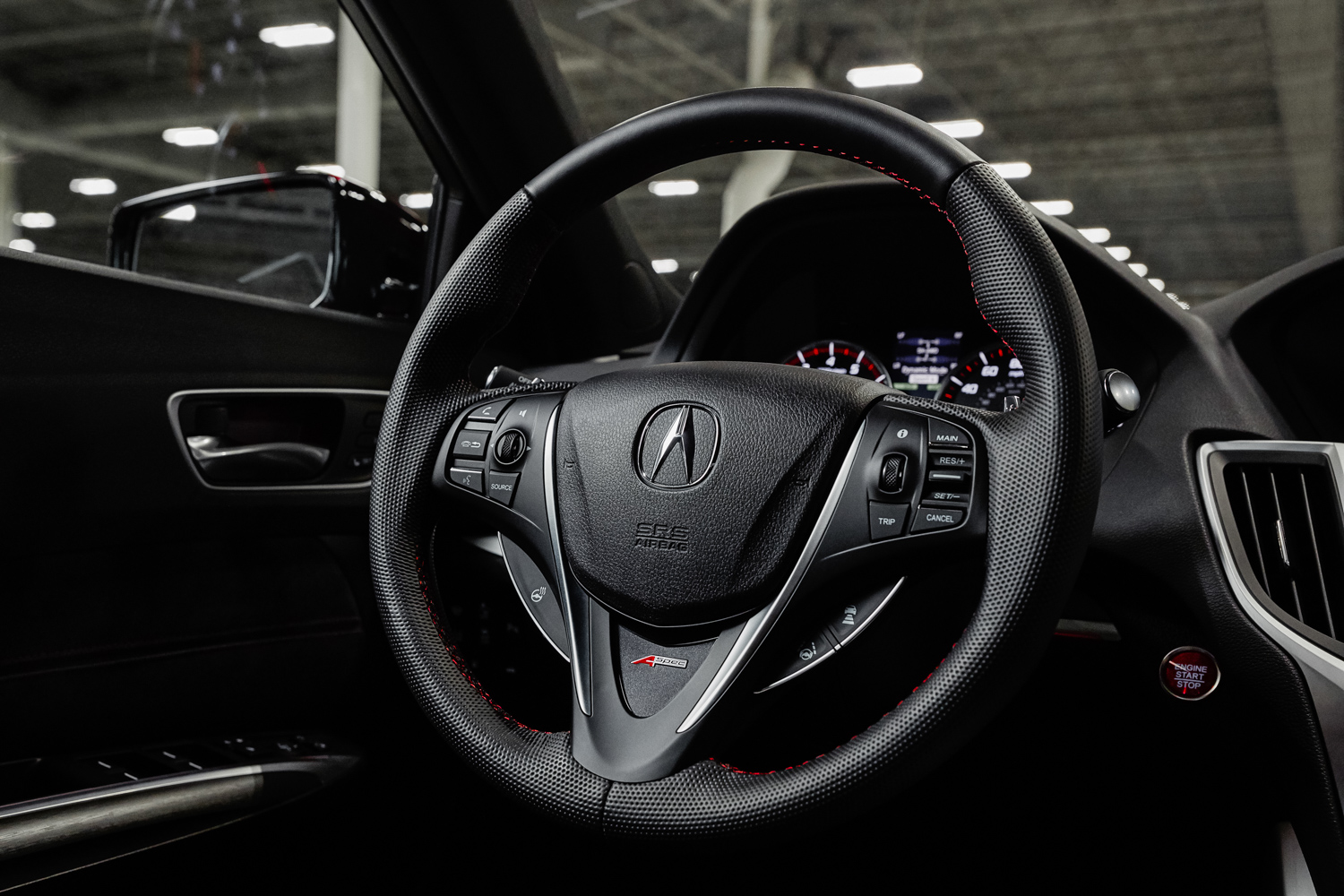 After the paint cures, master technicians at the PMC will install drivetrain, suspension, and electrical components, followed by wheels, tires, and exterior trim. The PMC Edition-specific interior is then fitted and a numbered plaque goes on the console to complete assembly.
Every TLX PMC Edition will get the same post production quality control as the NSX, including chassis dynamometer testing, water leak test, rough road simulation to test for rattles, and a final paint inspection. Each car will get its own car cover and will be transported to the dealer in an enclosed trailer.
The hand assembly process will eventually be expanded to include a PMC Edition of the popular MDX crossover. A prototype of the MDX PMC Edition will be shown at the New York show alongside the production TLX PMC Edition.
The TLX PMC Edition will come with all of the premium features of Acura's Advance Package and exterior and interior styling elements from the A-Spec Acuras, along with PMC Edition-specific touches. Mechanical specifications are unchanged from the regular TLX, with a direct injected i-VTEC V-6 engine and Acura's Super-Handling All-Wheel Drive with torque vectoring. This seems like a major missed opportunity for what otherwise would be a pretty special TLX.
The features exclusive to the PMC Edition of the TLX include the aforementioned red paint and body color grille surround and side mirrors. The roof, door handles, 19-inch aluminum wheels, and lug nuts are all in gloss black. Big four inch dark chrome exhaust tips finish the exterior changes. The interior features Milano leather upholstery in black, with Alcantara inserts, black piping and red contrast stitching, and an A-Spec steering wheel wrapped in perforated black leather with red stitching and paddle shifters.
Deliveries begin this summer with an estimated price of $50,000. The base TLX has a MSRP of $33,000.