The 533-horsepower, RWD Audi R8 is here to stay
Back in 2017 Audi launched the R8 RWS (Rear Wheel Series). In this rear-wheel-drive model limited to 999 units, the naturally-aspirated 533-horsepower V-10 had 110 pounds less weight to deal with—the equivalent of not having a skinny fashion model in your passenger seat. Yet once those cars sold out, and even though the R8 quattro received both visual and hardware upgrades for 2019, Audi was left with the problem of those who still didn't want all-wheel-drive. Now, the 2020 R8 RWD is here to fill that gap, being the lighter, more focused, series-production R8 variant available both in Coupé and in Spyder form.
To make sure everybody is aware of the hardcore enthusiast choice you made, the R8 RWD's top side-blade is sprayed glossy Mythos Black, while the bottom blade is painted in body color. Kemora Gray is a new shade you can choose, while the rest of the trim (including the Audi rings) comes in gloss black or optional carbon fiber. Your passenger also gets a shiny "RWD" badge on the dash, which can be seen as a subtle warning of possible oversteer.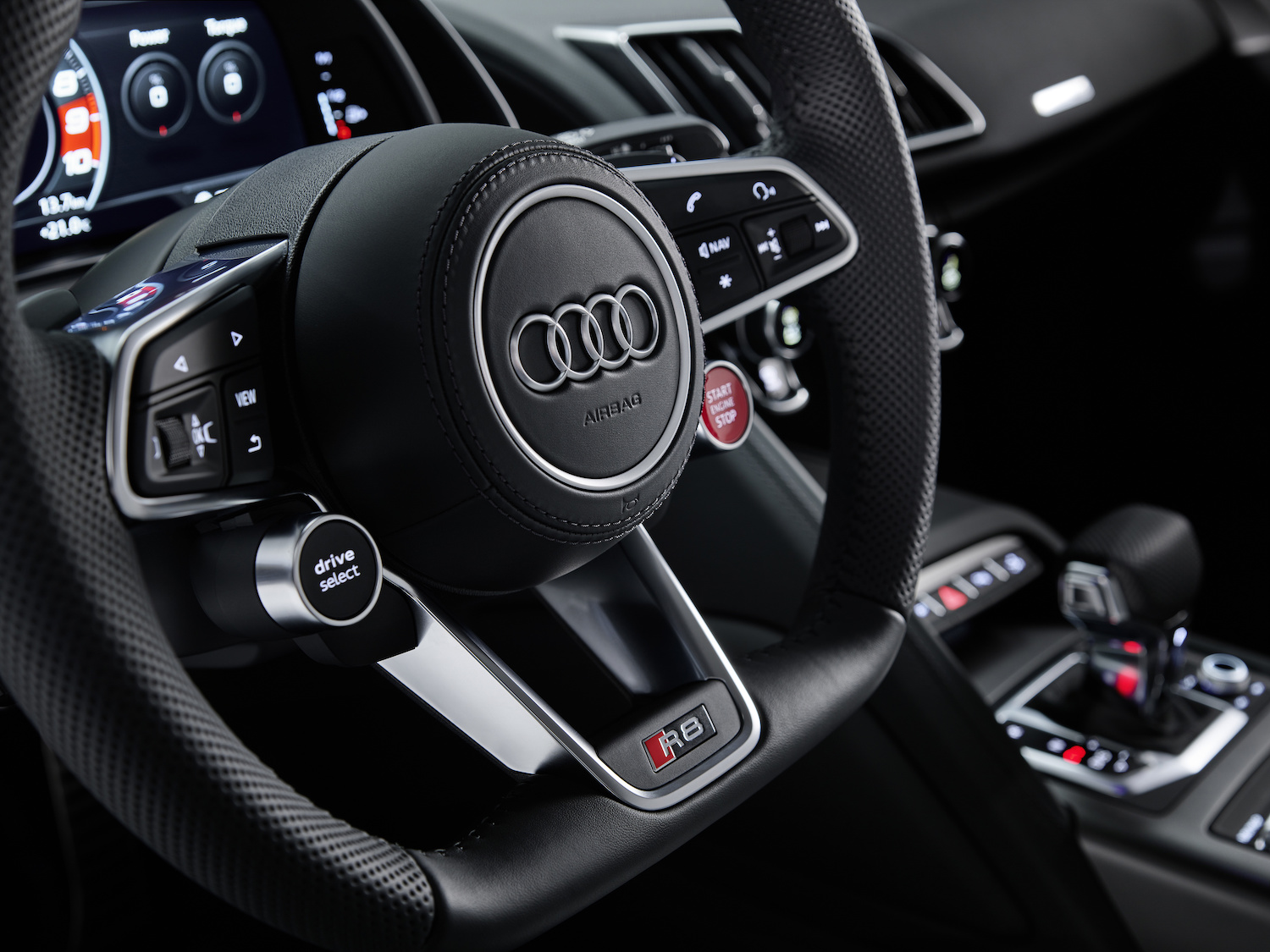 As before, the axle load distribution remains at 40:60 front-to-rear. The RWD Coupé weighs 3516 pounds without fluids, some 143 pounds lighter than the quattro thanks to the lack of the propeller shaft, the multi-plate clutches, and the front axle differential. At 3737 pounds, the R8 Spyder RWD is 121 pounds lighter than the quattro.
If you are looking for an even lighter R8, Audi has also refreshed its R8 LMS GT4 for 2020. No Spyder variant, I'm afraid.