50th Anniversary Z adds retro touches to Nissan's venerable coupe
In its eleventh year of production, Nissan's 370Z has acquired a bit of accidental retro glamour, and not without reason. It's still the same blunt instrument it was in 2009, still available with a stick shift, still powered by a naturally-aspirated big-bore, short-stroke V-6 — and in an era where new-car prices have climbed at a dismaying rate, it's become a bit of a bargain. There's no longer much clear air between the flat-four Toyota GT86 and the lower half of the surprisingly comprehensive 370Z range, and if the Nissan doesn't have quite the same knife's-edge balance it has the advantage of being significantly faster.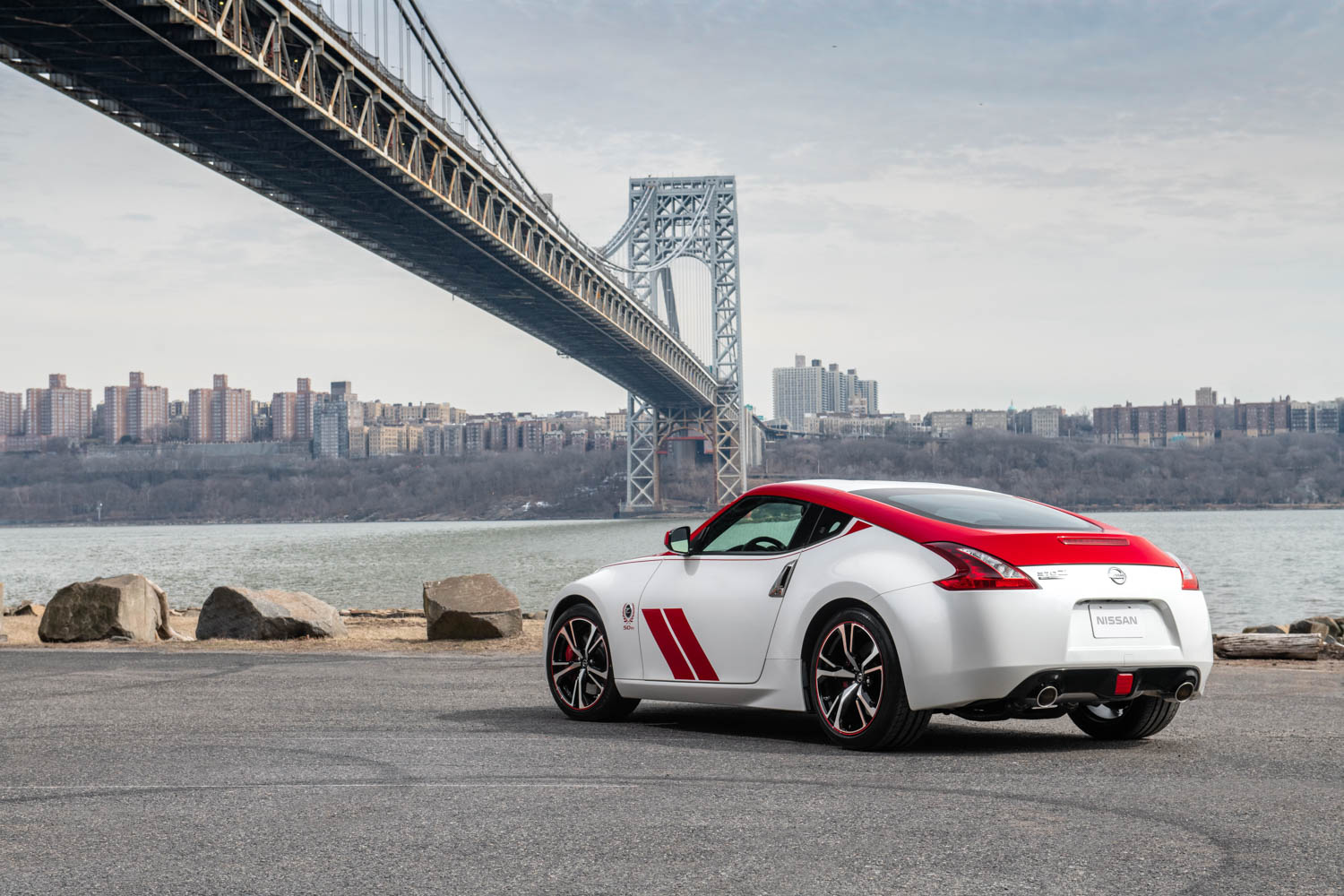 If the Z has a successor coming, it's not coming soon, so Nissan has been running out the clock with a mild refresh and a focus on customer-pleasing special editions. The 2019 Heritage Edition has been a success of showroom floors, so for 2020 the company will celebrate the 50th Anniversary of the Z-car with an Anniversary Edition that pairs unashamed retro appeal with savvy equipment choices. Available in two color schemes — white with red accents and silver with black — the Anniversary Z is meant to recall the multiple-SCCA-champion #46 240Z run by Peter Brock's BRE team,
As you'd expect, there are no mechanical changes, but the Anniversary car combines some unique visual touches with a savvy selection of equipment. Starting with the mid-level Sport trim, Nissan adds contrast-color striping on the outside, but the real story is in the cockpit, where the driver sits on uniquely-stitched seats, grips a special Alcantara wheel with centering stripe, and can view special kick plates and synthetic suede door inserts created specifically for this model. Bose provides a sound system with dual subwoofers, but the icing on the cake is probably the RAYS alloy wheels with unique color trim.
Given a choice, we'd prefer the 370Z Nismo, which offers maximum grip and handling in a package that is likely to be the toast of auction floors a few decades from now — but that model is priced closer to a base Corvette than it is to a well-optioned BRZ, and it doesn't represent the kind of screaming value that the lower trims do. How much will the Anniversary Z cost? If it's in the same neighborhood as this year's Heritage car, then it will be of just as much interest to modern-day drivers as it will be to the retro set.