2020 Pebble Beach classes include Pininfarina, Porsche 917, and early electrics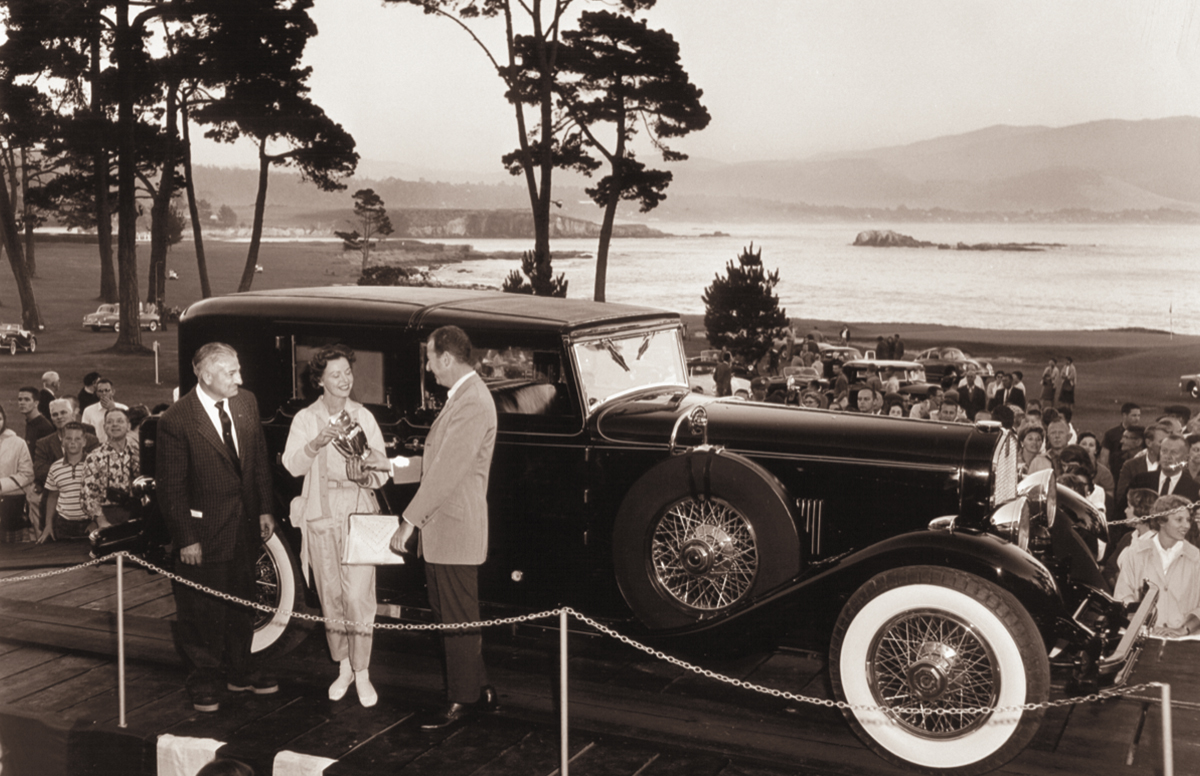 Imagine a party attended by dozens of Academy Award winners from the past 70 years, and none of them has aged a bit. Far-fetched? Of course. But it gives you an idea of the potential lineup of stars that may be headed to the 2020 Pebble Beach Concours d'Elegance.
Each year, one car earns the distinguished title of Best in Show, and to celebrate the 70th anniversary of the first Concours held there in 1950, every single Pebble Beach winner has been invited to join the fun next August.
"Each of these cars is special in its own right," Concours Chairman Sandra Button said in a press release. "Many were the epitome of elegance in their day, or they exhibited the latest technology. They made history when new—and they also made history right here, winning the Pebble Beach Concours d'Elegance. In a way, they define us, so a celebration of the Concours is, naturally, a celebration of these cars."
In addition to past winners, the show field that overlooks the Pacific Ocean will include special classes. Cars with coachwork by Pininfarina, founded in 1930, will compete in multiple classes; other featured automobiles include Talbot-Lago Grand Sports, Porsche 917 racing greats, Miller-powered cars, winners of the Carrera Panamericana, Iso Rivoltas, and early electric cars—a category that is of particular interest to Hagerty's Jonathan Stein, who serves as a Pebble Beach judge.
"The Concours celebrates our automotive heritage, and early on, electrics played a huge role," Stein says. "Steam, internal-combustion, and electric cars all vied for supremacy. Prior to 1915, when Charles Kettering invented the automotive electric self-starter, the electrics were particularly popular for middle- and upper-class women, who seldom needed to travel far but often struggled to crank a gasoline car to life."
Button said entry applications have been sent to many regular participants, but anyone with a car that they believe to be of concours-quality and fits in any of the featured or regular classes may ask for consideration. Button said newcomers make up a third of the field each year.
Hopeful owners can begin the process by sending a simple description of their car to entries@pebblebeachconcours.net. Submissions are quickly reviewed and discussed, and automobiles that merit a more careful and detailed look will receive an entry application, which is due January 6.
The Concours formally vets about 1000 cars annually. Invitations are finalized after months of research by the 15-member Concours Selection Committee, which gathers for a three-day selection meeting in the spring. Ultimately about 200 cars are invited to compete for Best in Show honors on the 18th fairway of the iconic Pebble Beach Golf Links.
While only one car will receive the 2020 crown, the lineup of Pebble Beach winners in attendance should be staggering indeed.