2018 Collector Car Madness Finale: Godzilla vs. Sting Ray!
Welcome to the much-anticipated final showdown in the first annual 2018 Collector Car Madness tournament bracket! It's been a long haul to this point, and we are finally down to two titans ready to face off for the championship crown.
How did we get here?
We built our brackets based on the 64 most quoted sports cars of 2017. The first round had a few upsets, and the second round got heated, as two highly-seeded generations of Corvette were bumped out. One match was particularly contentious as the C3 Corvette Stingray fell to the Honda S2000 amid rumors of fixing (I'm just bitter). In the quarterfinals, the field was winnowed down to an American shootout between the first-generation Viper and second-generation Corvette, while the opposite fight was a Japanese matchup of the first-generation Miata and R32 Skyline GT-R.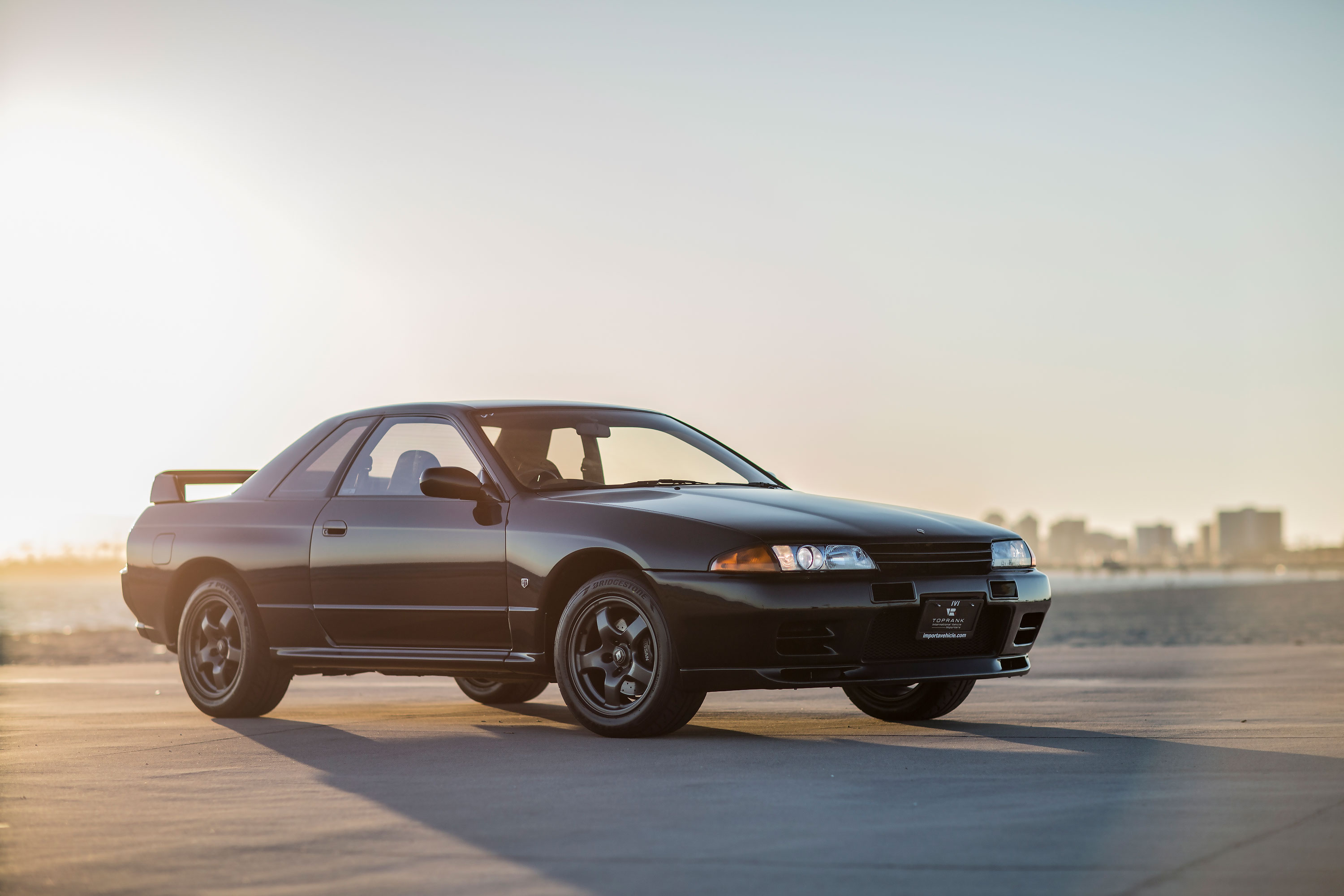 Where is that insect-looking car with the big V-10?
The Viper was a shot of adrenaline straight into the heart of Dodge, which by 1992 was relying on Mitsubishi to bring a sports car into its showrooms disguised as a Dodge Stealth (sidebar: nothing against 3000GTs, and Dodge Stealths still look pretty sweet). Horsepower was hard to come by in early '90s America. The Buick Grand National was gone, Ford Mustang GTs were producing 205 hp from a 5.0-liter V-8, and the only way to get serious horsepower in an American car was with the Corvette ZR-1, which was still producing only 375 hp when the Viper launched with 400 hp in 1992.
Unfortunately, the ZR-1 option nearly doubled the price of a Corvette and put it well into the $60,000 range. When the Viper launched, it undercut the ZR-1 with a car that was spartan and completely brutal, but also unique. Like the ZR-1, it used a bespoke engine, but unlike the ZR-1, there was no 300-hp version of the Viper, let alone one with an automatic transmission. The Viper was a big engine in a small, curvy, side-piped package, kind of like a Shelby Cobra. Also kind of like a C2 Corvette. In this case, the vintage ride won out, thanks in part to its pedigree and V-8 rumble.
This is not my beautiful Miata!
That's right, the lovable NA Miata went down to its larger, more powerful, more technologically advanced Japanese rival. You may be thinking, "But Miata is always the answer!" And you would be right, but the question this time was, "What car would lose to a GT-R in an online poll of Hagerty readers?" We still love the plucky little tyke, and the Miata was the favorite among our editors and valuation experts, which may have been what caused its downfall. Miatas are ubiquitous—perhaps to a fault. Individually they're magical, but because of their success they seem a little less exciting compared to the Skyline. The GT-R has the allure of the forbidden, only recently allowed to be imported to U.S. shores. All-wheel drive, rear-wheel steering, and a legendary inline-six with an 8000-rpm redline were too much for the scrappy Miata to beat.
Are we right? Are we wrong?
Dare we say it, the R32 Skyline GT-R is perhaps just as much of a Japanese muscle car as a sports car. Hear us out. It's a coupe that shares much of its body with a mid-size sedan. There are hatchback and wagon versions of the Skyline, albeit not in the R32 generation. While attractive and elegant in its simplicity, the R32 GT-R is not the most beautiful car to come out of Nissan, let alone Japan. It's a capable, sporty grand tourer with a quiet, refined engine that just so happened to make a fantastic race car. It was a worthy adversary to the Sting Ray, but it just doesn't have the look or sound of a no-compromises sports car.
The Sting Ray was the turning point for Corvette. For its second generation it gained a new chassis with independent rear suspension, and it gave Chevrolet's big-block V-8s their lightest and most capable platform. The Corvette Sting Ray's encore, the C3 Stingray, had some of the most potent engines Corvette ever offered in the 1960 and early '70s and even better handling than its predecessor, although its emissions-choked engines at the end of its run soured the overall appeal of the C3. The C2 Corvette was produced for only five years and there is no "bad" Sting Ray. Each year improved on the last and all are desirable, maintaining their collectibility with the history, performance, sound, and—not insignificantly—the look of a true sports car. The well-earned title victory goes to Sting Ray.
Hagerty covers all kinds of collector cars, trucks and modified vehicles. Let's talk about your special ride.
Get an insurance quote