1000-hp Yenko Camaro Stage II is a pony car gone mad
Specialty Vehicle Engineering (SVE), the company previously known as SLP, brought us the Pontiac Firehawk and Camaro SS in the '90s. But SVE is currently turning out some of the most powerful Camaros you can buy through a dealership. Its Stage I and Stage II Yenko Camaros are now available, wearing a new look for 2019. Oh, and did we mention you can buy one packing up to 1000 hp?
Both the Stage I and Stage II package begin with a Camaro SS 1LE, meaning it has all of the road-course-ready bits like a differential cooler, electronic limited-slip, and Magnetic Ride Control that help make the already fantastic sixth-generation platform excel on the track. Of course Recaro race seats, Brembo brakes, and improved aerodynamics don't hurt either. From there, the naturally aspirated LT1 engine is removed and a new rotating assembly is installed with a four-inch-stroke crankshaft to bring displacement to 416 cubic inches. That's 6.8 liters, for our metric friends.
The Stage I Yenko uses a Magnuson supercharger intended as an upgrade for the LT4-powered ZL1 as well as high flow catalysts and tubular headers. The Magnuson supercharger features an Eaton TVS 2300 rotor pack that delivers 32-percent more displacement than the LT4's factory supercharger and adds nearly 400 ponies, bringing output to 835 horsepower.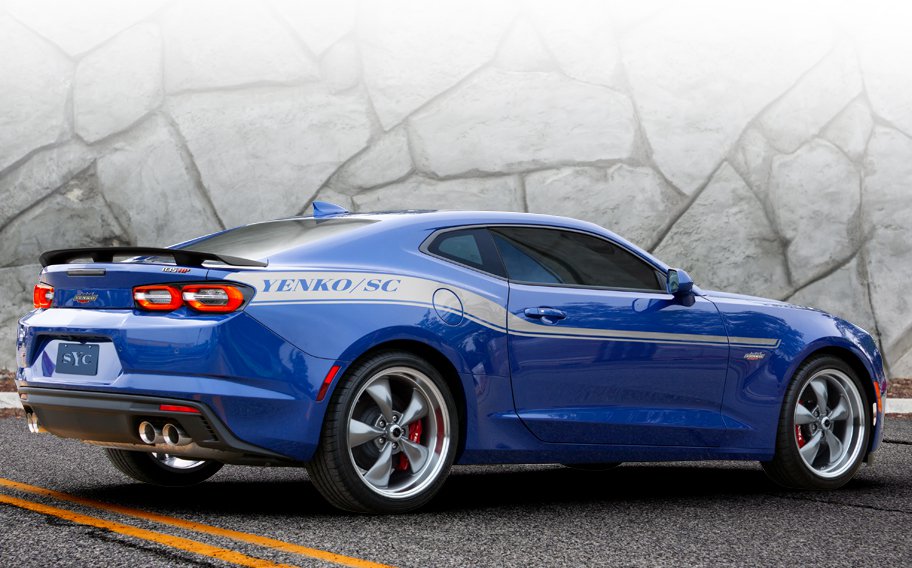 Stage II adds CNC-ported LT4 heads clamped down with ARP head studs along with a Whipple supercharger that's 26-percent larger than the one you'll find in the Stage I cars. That additional airflow, along with the upgraded fuel system, brings the total output to 1000 horsepower. At that point, you may want to consider the optional transmission upgrade.
The infamous YSC emblem adorns the front of the scoop on the carbon-fiber hood, telling all comers that it's not just any Camaro, but a Yenko Super Car they're dealing with. Optional stripe packages also include Yenko/SC graphics on the rear quarter and Yenko badging can be found on the fender and throughout the interior.
Production is limited to 25 copies of both the Stage I and Stage II, so if you're itching for a tire-shredding track toy, you might want to hurry. However, if you're in California you should think twice, as neither of the Yenko packages is emissions-legal for road use there.