The 600+ mph daily routine of the Bloodhound LSR team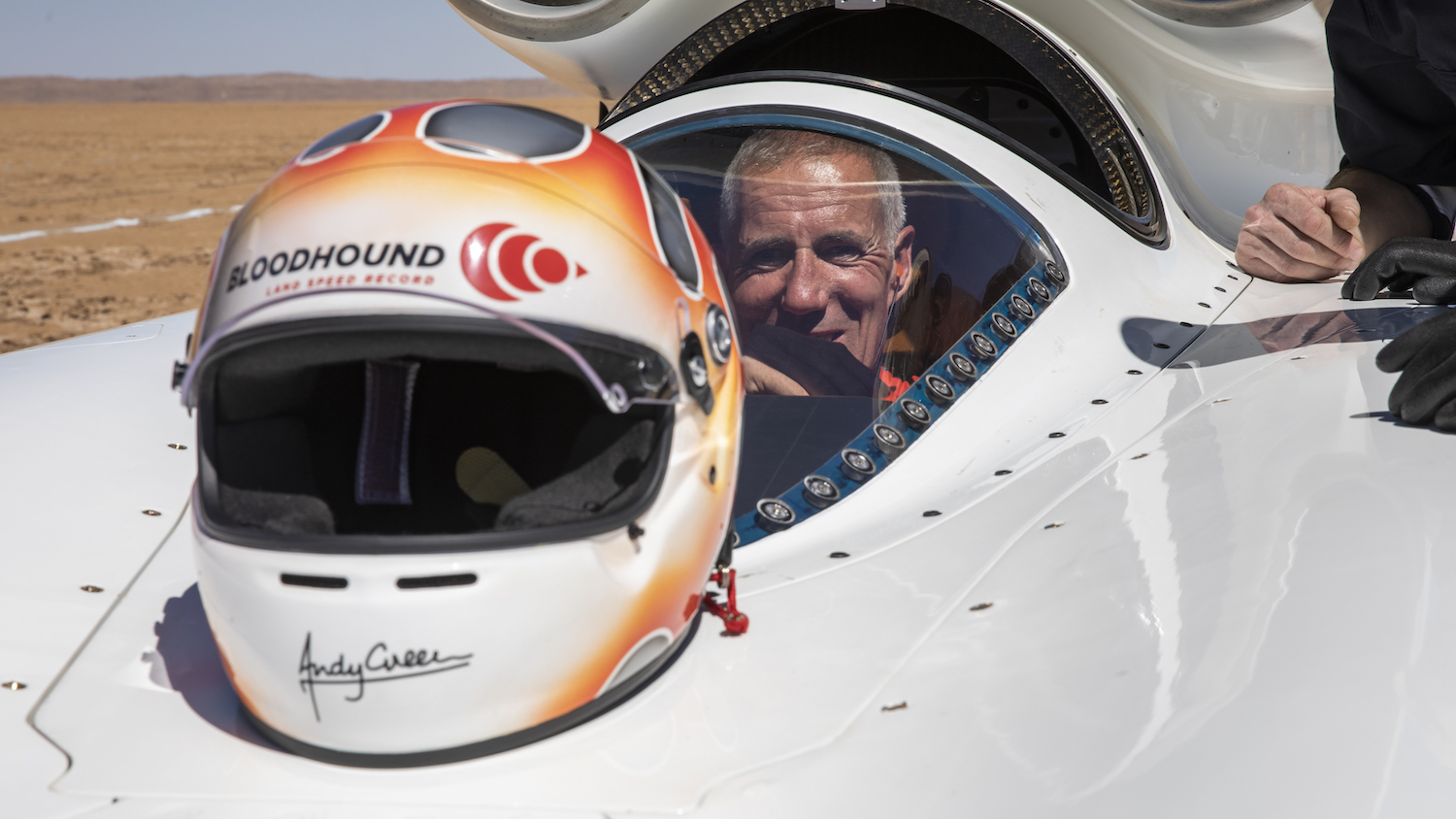 By now, having achieved its 2019 goal of 600+ mph in South Africa's Kalahari desert two months ago, the team behind the Bloodhound LSR project and the jet car itself are back in England. Yet before packing up to get some well-deserved winter rest and start preparing for even higher speeds in the coming year(s), the Bloodhound team also took a video of its daily routine to show us what is necessary for everything to go as smoothly as its simulations suggested.
Reaching 628 mph in a straight line is no walk in the park, and to get there, the Bloodhound team needs to run a car weighing seven tons and pushing out the equivalent of 54,000 horsepower consistently. When the weather forecast and local data shows minimal crosswinds, everybody needs to be in place for driver Andy Green to make his move.
The checklist begins with a morning briefing, during which speed targets and the location of rescue and recovery teams get laid out. The Bloodhound gets towed from the garage, steered by a staff member behind a pickup truck. Positioned on that thin white line at the zero mark, Andy Green then does his final visual inspections, during which the starter engine arrives on a separate trolley.
Once the marshals take their positions, and radio and data connection with race control is confirmed, the jet is fired up and Andy waits for the green light. After he blasts away, support vehicles follow him as closely as they can without jet power. At the finish point and with the parachutes deployed, Mr. Green needs to shut off the engine before support cars can park up next to him, the parachutes can be detached, and the Bloodhound driven back to base.
This may sound like a standard motorsport schedule overall, but on sand in a desert at 628 mph, attention to detail has to go above and beyond the norm. Cheers to an even more successful 2020 for the Bloodhound LSR!