Yes, this Ural sidecar bike comes with an actual drone
Owning a motorcycle is full of adventure, but owning a motorcycle with a sidecar opens up a whole new world of three-wheel excitement. Ural has been building Russian sidecar motorcycles since 1939 when it ripped off the design of the BMW R71, and the modern bike reflects only minimal changes from the early production machines. Think basic engines and antiquated suspension, along with truly classic looks.
The Ural represents a basic means of conveyance. The 750cc opposed-twin engine remains largely unchanged from its 1939 roots, driving the rear wheel as well as the sidecar wheel via an engageable drive. However it does have fuel injection (since 2014) and the benefit of modern materials and manufacturing techniques. Its four-speed gearbox also has a reverse gear, but the engine struggles to push the 700-pound package (without rider or passenger) past 65 mph with only 41 hp on tap. This motorcycle represents an ostrich approach to change and development.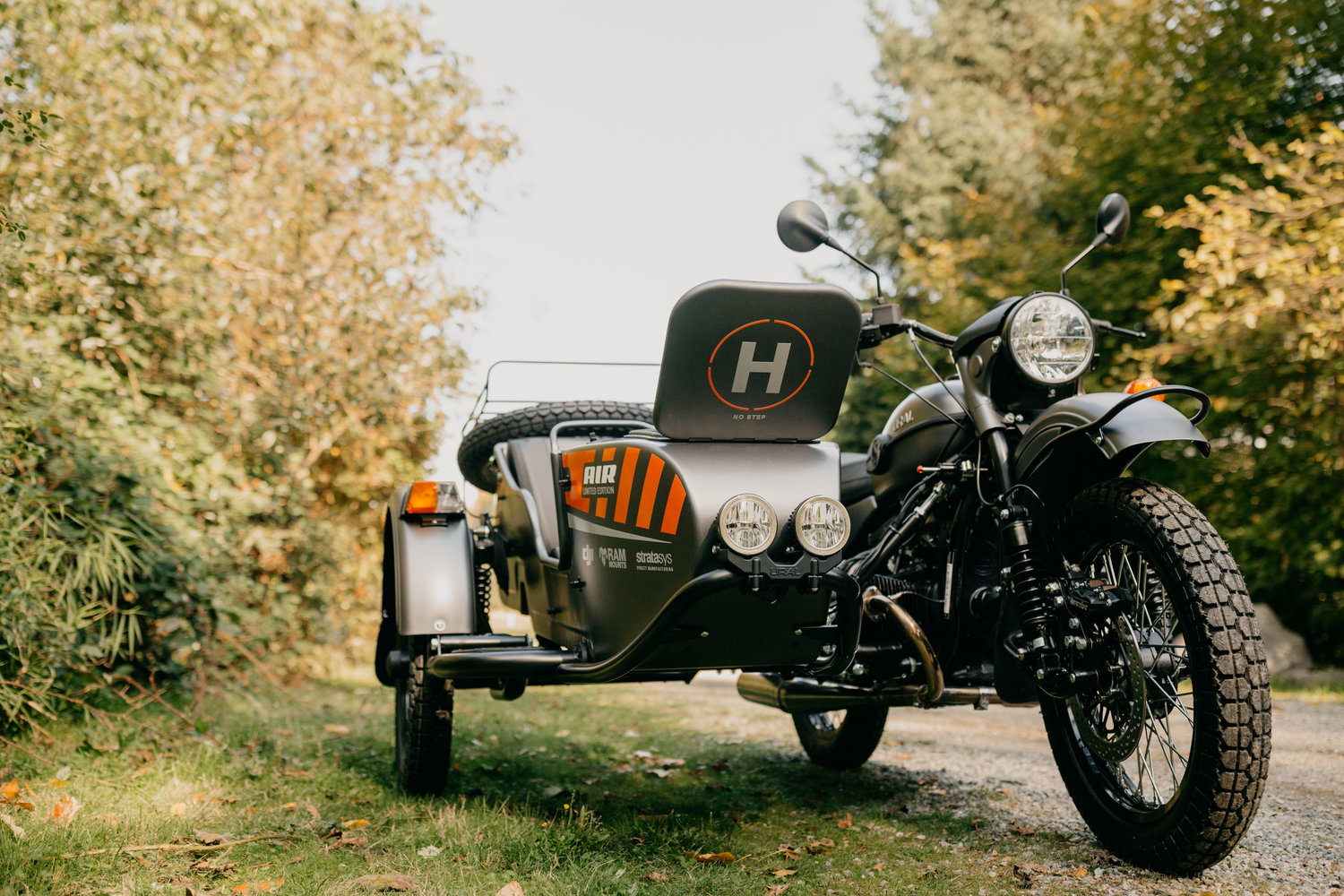 The exception to that approach is Ural's latest special edition, the Ural AIR. The drivetrain and overall aesthetic of the motorcycle remain unchanged, but a special compartment on the leading edge of the sidecar houses a remote-controlled drone. The DJI Spark sits under a weatherproof closure and can be dispatched without leaving the (relative) comfort of the sidecar.
But… why? Pairing the latest tech with the simplest of motorcycles is an odd choice. Honestly, I don't get it. Ural makes a soft argument that it can be used to scout the trail ahead, but that seems optimistic. The fact that the included windsock hangs from a selfie stick says a lot about the target audience. Only 40 examples of the special-edition Ural AIR will be made, so the motorcycle/drone enthusiast community had better act fast before this weird thing sells out.
There is another option though. Any Ural is an adventure machine. Buy the base Gear Up model, engage the two-wheel-drive, and go see the world. Pass on the special edition and take the savings to get yourself out there. And maybe instead of taking selfies, you'll actually enjoy what's in front of you.