11 classic Japanese superbikes that are still affordable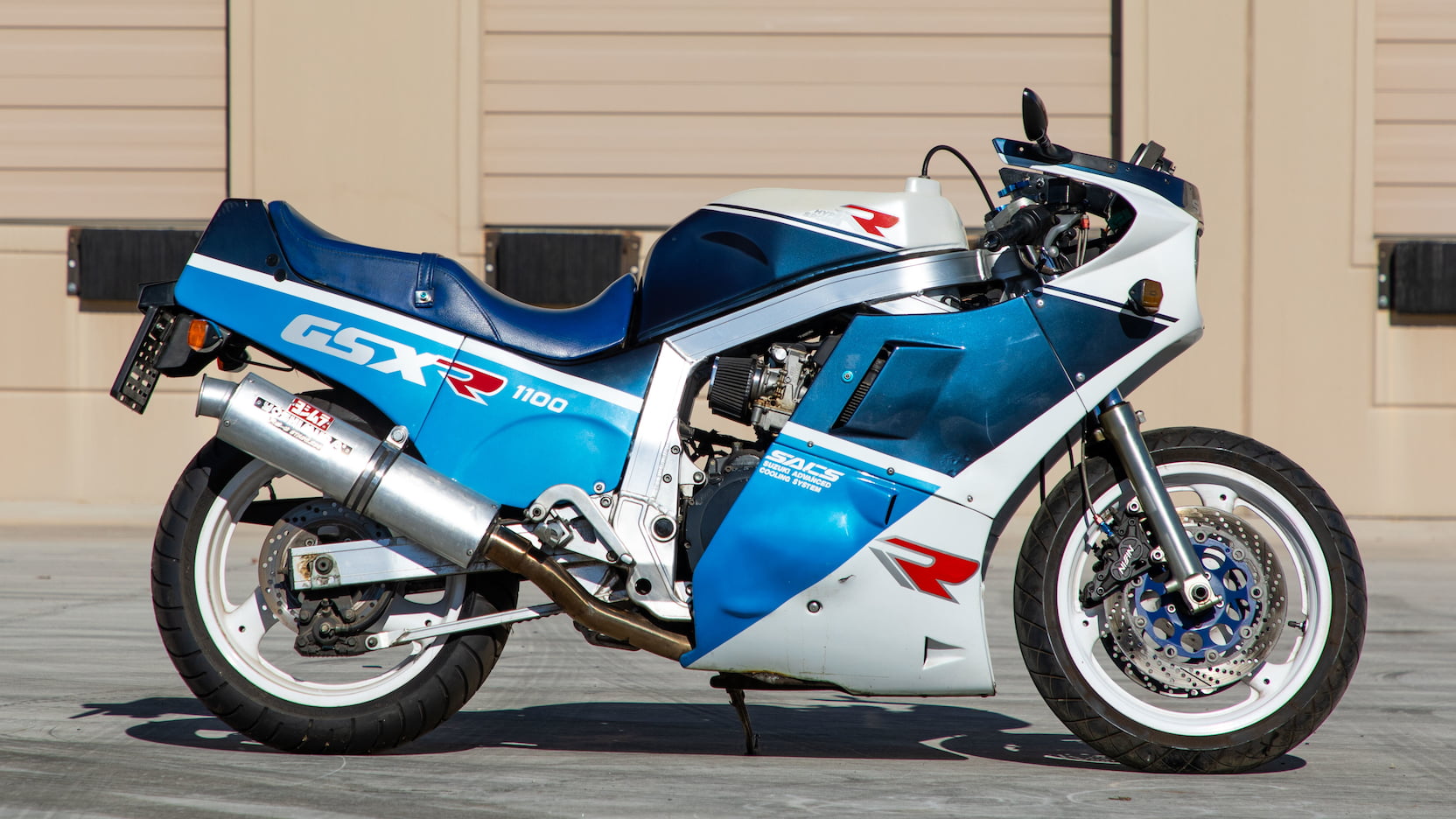 From prewar Hendersons and Harleys to classic dirt bikes of the 1970s, the collector motorcycle market is hot and getting hotter. The market for Japanese superbikes is rising, and big power sport bikes from the late 1960s–early 2000s are quickly gaining popularity. Many have already reached big-bucks territory, but these machines were cranked out in large numbers, and there are still many significant big-bore bikes from Honda, Kawasaki, Suzuki, and Yamaha that can be bought cheap and enjoyed as they appreciate in value.
Here are our top 11 affordable classic superbikes from Japan.
This is the bike that started it all. It's the original superbike of the modern era and it was the fastest and most sophisticated thing on two wheels when it debuted in 1969. Unlike the British bikes from BSA and Triumph, it offered electric start, a disc brake, and a five-speed gearbox with the shifter on the left side. Fairings weren't a thing yet, so these Hondas are naked with their air-cooled single-overhead cam 736-cc inline four-cylinder on display. Although they're heavy by today's standards, at about 500 pounds, they were packing about 67 horsepower at 8000 rpm, which was huge at the time, and they can touch 125 mph. The engine also revved to 8500 rpm. Good-condition CB750s are still out there for less than $10,000, but values are on the fast track.
Although this model was sold from 1992–2003, the original design, with its signature round headlights and perforated fairings, is fast becoming a classic. These machines redefined speed when new and reinvigorated the sport bike market with revolutionary power and weight savings. They're powered by an 893-cc DOHC inline-four with water cooling and about 100 hp. And they only weigh about 450 pounds—about the same as Honda's 600-cc sportbike at the time. Most were white, red, and blue. Good condition examples are readily available for less than $5000, including bikes in the more rare black, silver, and red paint scheme.
2000–06 Honda RVT1000R RC51
These bikes were designed to compete in the Superbike World Championship, where it won two championships with riders Colin Edwards and Troy Bayliss. In 2002 it also won the AMA Superbike title ridden by the late great Nicky Hayden. They're powered by a fuel-injected 999-cc, water-cooled, 90-degree V-twin making about 133 hp, connected to a six-speed transmission. RC51s only weigh about 440 pounds dry, and they can run all-day above 160 mph. Despite their incredible engineering, speed, and racing pedigree, RC51s are cheap. They can be found for less than $5K, and low-mileage, factory-stock, all-original examples are still less than $10,000.
This is the bike Kawasaki created to dethrone the Honda CB750. Which it did. When the Z1 debuted, it was an engineering masterpiece and the quickest and fastest bike you could buy. They're powered by a 903-cc inline four-cylinder with air cooling, DOHCs, and four carburetors. It was the first large displacement Japanese bike to get a DOHC valvetrain, and the engine made just over 80 hp, which made it the most powerful four-stroke street bike the country had every produced. At a time when Detroit was winding down performance, Japan's motorcycle manufacturers were still cranking it up. These bikes can top 130 mph. Good condition examples are out there for less than $10,000.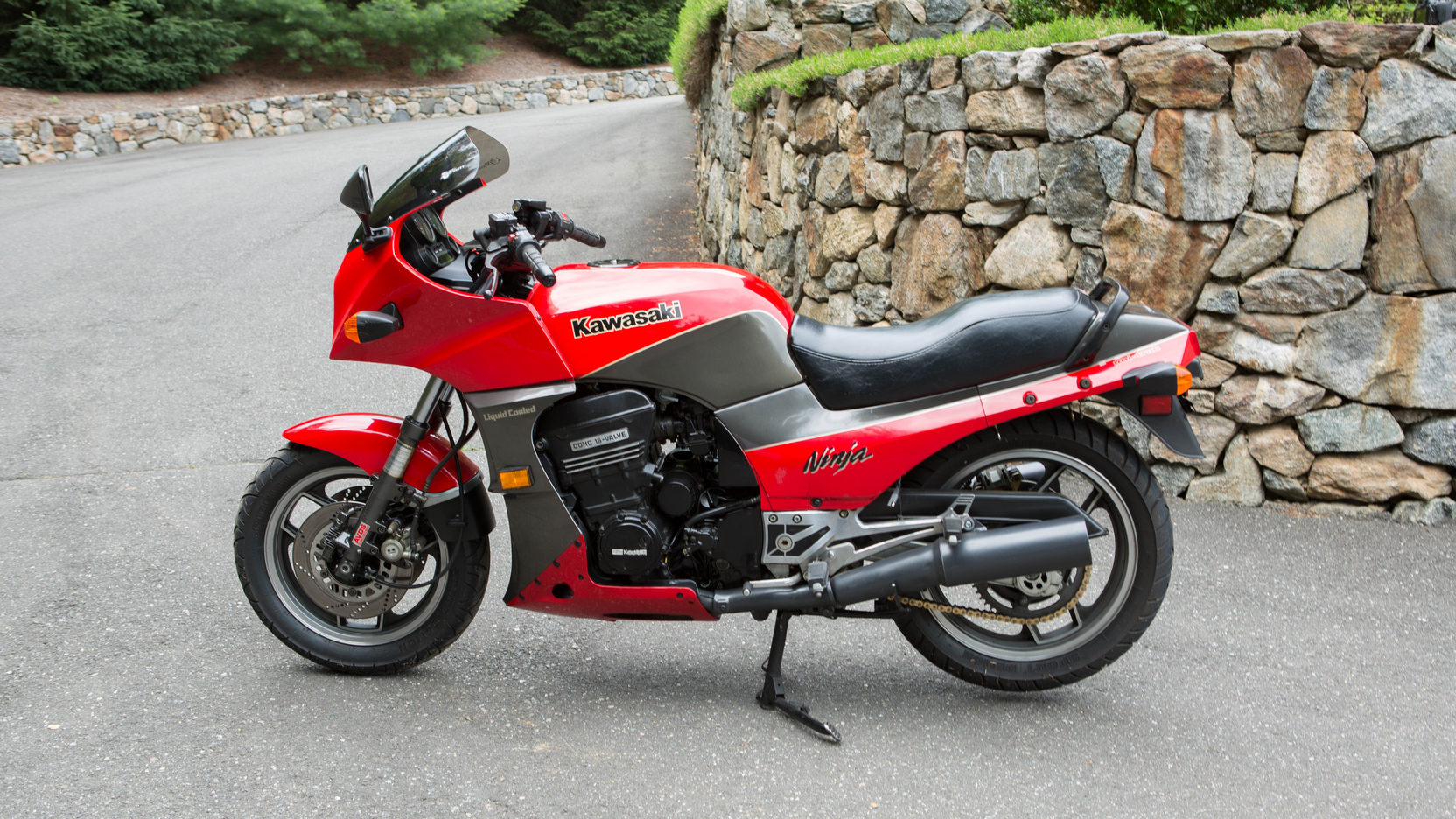 This is Kawasaki's first motorcycle marketed in America under the Ninja name. It's also the first sportbike to top 150 mph, plus it's the bike ridden by Tom Cruise in Top Gun. (Did you see the trailer for the sequel?). Powering these full-fairing machines is a 908-cc inline four-cylinder with liquid cooling, DOHCs, and four valves per cylinder. In the United States, they made 115 hp at 9500 rpm. The engine was used as a stress-member of the chassis to increase its stiffness and save weight. These Kawasakis were made for 12 years, so there's plenty still out there and they can be bought for less than $5000. The earliest examples probably have the most upside.
These Kawasakis also lived a long life, with production lasting from 1989–2003. Although the machine improved through the years, we prefer the first iteration, with its flat round headlamps and exposed ram tubes, which cooled the top of the engine with fresh air though holes in the front fairing. These bikes were very successful on the racetrack, winning many championships around the world, and they were very popular on the street. They're powered by a liquid-cooled, 16-valve, DOHC 748-cc inline-four and made well over 100 hp at 11,500 rpm. And, like the GPz900R, they featured an aluminum frame. Most were green, but Kawasaki also built a few black ZX-7s, which have a cool Mad Max vibe. These bikes can be had for less than $5000.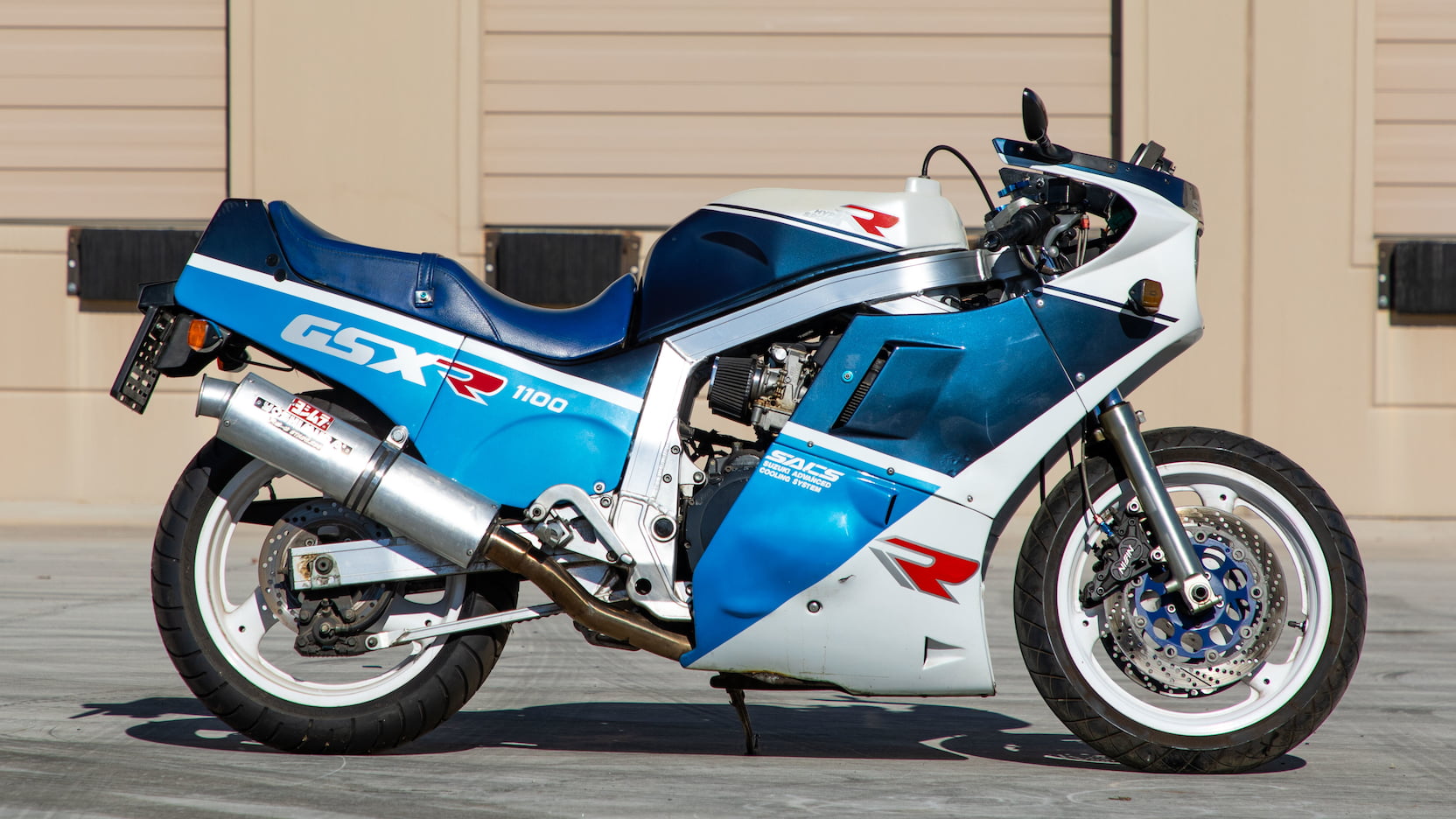 It's amazing these bikes are so cheap. Super clean examples of these superbikes are out there for about $7500 and many are priced below $5000. When the Suzuki GSXR1100 debuted in 1986, it was the LS-6 Chevelle of superbikes, with over 1000 cc of displacement and about 150 hp. The engine is a water-cooled, 16-valve DOHC inline-four and has a top speed of 185 mph. They were heavy, weighing more than 550 pounds, but they were fast. They were also known to be a handful, and Suzuki added a bit of wheelbase and changed the swingarm design in 1995.
SRAD, which stands for Suzuki Ram Air Direct, is a cold-air intake system that feeds the Gixxer's airbox through vents in its front fairing. It was just one of the revolutionary bits of engineering that made these bikes so fast and so cool when they debuted in 1996. Their aluminum Twin-Spar frame was fashioned after Suzuki's RGV 500 Grand Prix bike, and Suzuki's new engine was small and light, even using magnesium bits to save weight. These machines were packing almost 130 hp at 11,500 rpm and could touch 185 mph, but they were also compact and handled as well or better than any other superbike on the market. And their styling was as forward-thinking as their engineering. Today they can be bought in great condition for less than $5000.
1999–2007 Suzuki GSX1300R Hayabusa
Ask any superbike enthusiast about the fastest and most extreme factory bikes ever, and they'll mention the Hayabusa. These big-bore machines were built for top speed with a long wheelbase, a sleek, aerodynamic fairing covering most of the bike, and a fuel-injected DOHC four-cylinder that made a claimed 173 hp. The frontal area was kept to a minimum and the Hayabusa had ram ducts to feed its massive 1299-cc powerplant. Terminal velocity was over 190 mph. The top speed wars were on, and in 2000 Kawasaki's Ninja ZX-12R was coming to beat the 'Busa. Rumor was the bike could do 200 mph, which caused some issues with the fun police in Japan and Europe. A "gentleman's agreement" was reached to limit all superbikes to 186 mph. Today it's an official regulation that remains in place. Clean Hayabusas can be bought for less than $5000.
These Yamahas were all over the streets of America in the mid-1990s, because they were light, fast, compact, and looked killer. Only the R model was sold in the United States; unfortunately, the SP, which was a homologation special for World Superbike Racing, was never imported. The standard bike features a 749-cc inline-four making about 120 hp, which was a ton since the YZF750 only weighed about 490 pounds. Like all superbikes of this era, modifications were common, but these bikes were sold in big numbers, and you can still find clean, unmolested examples out there for less than $5000. Walk away from the beaters.
1998–2003 Yamaha R1
When this bike hit the street 21 years ago, it was like something from outer space. It was that radical. That revolutionary. That fast. The bike magazines said the R1 could hit 60 mph in less than three seconds and cover the quarter mile in about 10 seconds flat at over 130 mph. Wow. Top speed was 170 mph. The original R1 was small and light for the one-liter class, and it was packing 140 hp from its carbureted DOHC engine, which revved to 11,750 rpm. The entire bike weighed about 420 pounds dry. Tweaks were made over the years, including a suspension change in 2000 (which smoothed out the ride), reshaped bodywork that same year, and fuel injection in 2002. This was the king of sportbikes in 1998. Today, nice examples cost about $5000.