Best Buys in Vintage Racing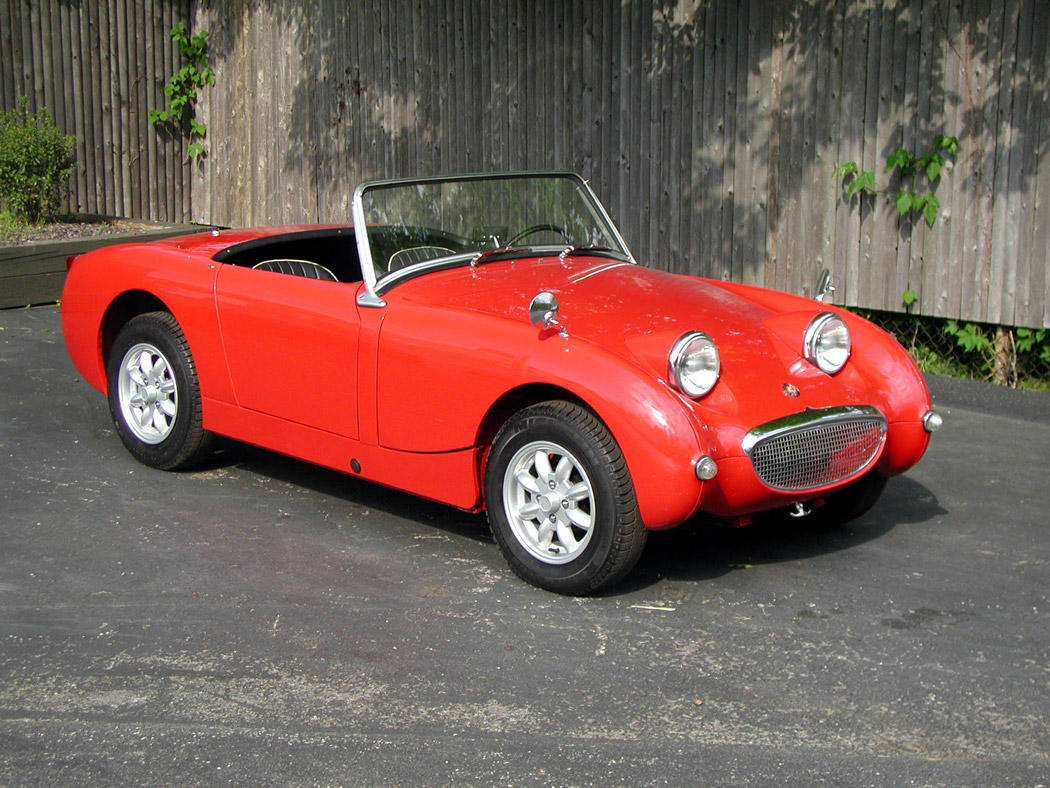 There's a great old saying in racing: Speed costs money; how fast do you want to go? The adage was as true at the French Grand Prix a century ago as in this year's Formula 1. And it's also completely true in contemporary vintage racing. When a 1962 Ferrari 250 GTO sold at auction last year for a record $38 million, it cemented vintage racing as easily the most expensive form of competition extant, when taken on a car-by-car basis. But vintage racing needn't cost the GDP of a small country, because you can actually sneak in for less than the price of a new Chevy Spark. Here are four classes that offer great potential for cost-effective fun, for about $10,000 to $40,000.
Small-Bore Production Sports Cars
With their diminutive four-cylinder pushrod engines, small dimensions and light weight, racecars like the Austin-Healey Sprite, MG Midget, Triumph Spitfire and similar are simple to own and maintain. And with limited power, they are not daunting for new racers to learn. Values can range from $10,000 to $20,000, depending on preparation and history. One level up, in size and cost, are cars like the MGB, Triumph TR4 and Datsun 1600 Roadster.
Formula Vee & Formula Ford
For decades, the open-wheel Formula Vee and Formula Ford classes were designed to offer competitive, fun open-wheel racing with strict cost constraints. Early Formula Vees used essentially stock air-cooled Volkswagen engines, steering and suspension systems, while Formula Ford utilized more powerful 1.6-liter pushrod engines and dedicated racecar suspension. Anywhere from $10,000 to $20,000 should get you into a race-ready single-seater.
Spec Miata
The oldest Miata is now nearly 30 years on, qualifying it as a vintage ride. And as Mazda likes to point out, it's the most popular brand in racing. Appropriately then, putting the words "Miata" and "racing" together quickly gets you to the nationwide Spec Miata class, where large fields of carefully regulated Miatas offer huge competition at reasonable cost. A fully prepared, turnkey Miata racer can be had from under $10,000 to $15,000.
A Sedan/B Production
You don't need a $200,000 1965 Shelby GT350 to have a big dose of V-8 fun. Virtually any Mustang from 1964½ forward is a viable candidate to turn into a racer, and over the years many folks have done just that. As such, there's a world full of track-ready Mustangs already out there from $20,000 to $40,000, depending on the model, year and preparation. Comparable Corvettes are well past the $40k mark, but V-8 alternates such as the 1963-65 Ford Falcon, or even the Dodge Dart, also deserve attention.
Vintage Racing Resources
Two standout club-racing organizations include the SCCA (www.scca.com) and Sportscar Vintage Racing Association (SVRA) (www.svra.com). The SCCA focuses on contemporary racing but still has classes suitable for vintage cars. While SVRA, predictably, is all about vintage racing. Check out the website Bring a Trailer (www.bringatrailer.com) which occasionally features vintage racecars, and Vintage Motorsport magazine (www.vintagemotorsport.com), which specializes in vintage racing.