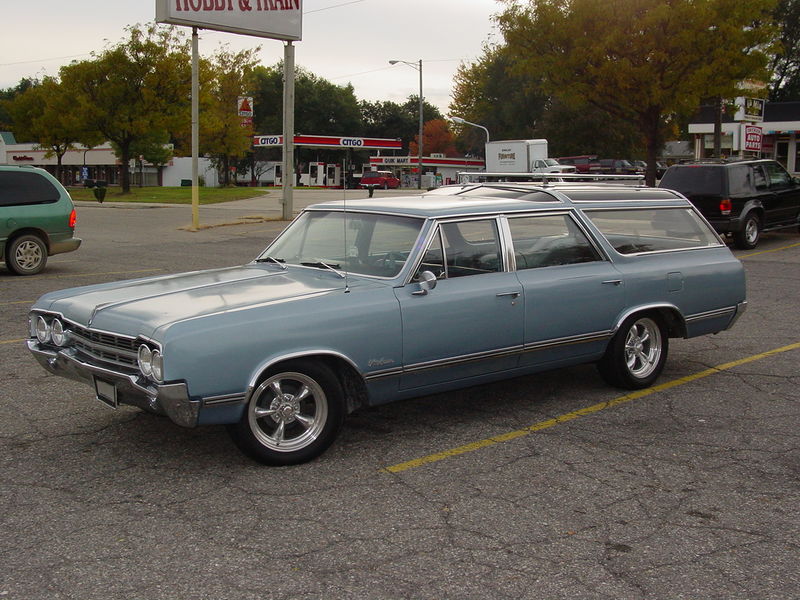 In the realm of collectible cars, the hierarchy tends to feature roadsters and convertibles at the top, then coupes, then sedans, and finally, wagons.
The idea, of course, is that open cars are the coolest (figuratively, but literally, too), and that as you add roofs and doors and passenger and cargo space, well, how could that be cool?
But the world is full of cool wagons. Here are a few of my personal favorites …
1964–67 Olds Vista Cruiser
The Vista Cruiser was Oldsmobile's biggest car at the time, and while slightly underpowered with the base 330-ci V-8, a four-barrel variant offered 290 horsepower—enough to move you and the family at a pace. A great feature of the cars (and one shared by the Buick Sports Wagon) was a rounded skylight over the second-row seat that led to a slightly raised roof going back to the rear of the car. A redesign in 1968 also brought new powertrains, and a 455 V-8 was available, as was a 4-speed manual. Prices range from about $6,500 for a driver to $20,000 for tip-top example.
1991-96 Caprice Classic
The fourth-generation Caprice was and is a polarizing design. But as a modern, practical people hauler, the wagon is hard to beat. Especially because the '94–'96 cars came with a 260-hp LT1 V-8, which most often resided underneath the hoods of Corvettes and police cars. You can find pre-1994 cars for about $3,000, while a used but well-kept LT1 one might set you back about $6,500.
1962–69 Volvo 122
About as far as it gets from the American behemoths above is the Volvo 122. They're attractive, usable little wagons that do exactly what they're supposed to do—no more, no less. The 1.8-liter B18 engine will go for a million miles if you let it, and the rest of the car is designed and built to do the same. These things are everywhere on the West coast and perfect for families that don't have to be anywhere in a hurry. You'll find running examples for anywhere from $3,500 to $20,000.
There are plenty of great wagons out there to suit your needs, and the three above aren't necessarily ranked above or below the rest. They just happen to be a few interesting choices. What's your wagon of choice?
Stefan Lombard is the Managing Editor of Hagerty magazine.