Bonhams could blow the roof off the Monterey Peninsula with this McLaren F1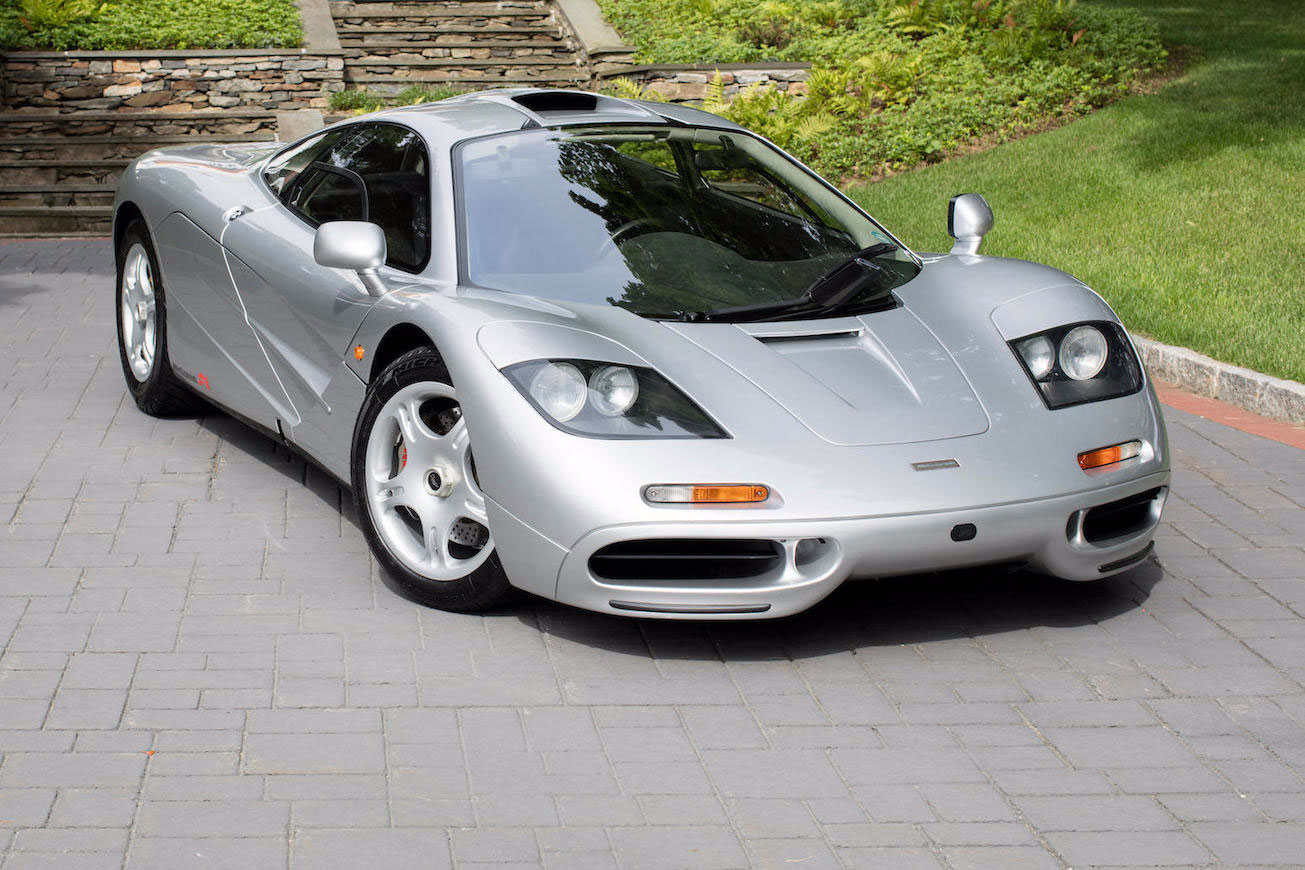 The only reason people care about the Bugatti Veyron is because they miss the McLaren F1 so damn much. It's as if we dated the McLaren briefly in the '90s, then broke up when the F1 realized it was too good for us. We've been pining ever since, and every so often some new suitor in ever more ridiculous hypercar garb comes along, trying to woo us. The Veyron, and now Chiron. Assorted Koenigseggs. Take your pick of Paganis.
But they just can't take our minds off the McLaren, can they? Now Bonhams has gone and thrown the first, best, and handsomest beau right in our faces. The auction house just announced it will offer a very special 1995 F1 at its upcoming sale in Carmel, Calif., next month. Car number 044 is the first F1 imported to the U.S., you see, with just 9,600 miles on the odometer.
Half of those miles came on a jaunt around Europe after its only owner, New England area car dealer Herb Chambers, picked it up from the factory. Who wouldn't kill to tool around Europe with this thing? You'd be the hit of the hostels.
Since 2009, Chambers and his silver F1 have been staples at his own Cars & Coffee event, giving all of us the chance to see them together, so happy, so perfect. Don't they just look great together, we said, teeth gritted and breathless?
Beyond being special simply because of its perfect genes, this F1 was also the first McLaren to become fully federalized as a road-legal car on our shores. Which means whoever buys it next month can take it to the drive-in whenever he or she wants, no Show and Display exemption needed. They could even drive it 243 mph—its top speed—to get there, assuming the drive-in is adjacent to a very large high-speed oval.
The car crosses the block on Friday, Aug. 18, and could be the top seller for this year's Monterey weekend. F1 values have been on the rise over the last several years, with the most recent public result coming in 2015, when RM sold a 1998 F1 LM for $13.75 million. I bet that one never backpacked around Europe, though.