6 late-model sports cars to buy, sell, or hold
The luxury sports car market can be tough to predict. Limited-production cars can appreciate immediately, then fall down. Cars can also suddenly become hot after their successors are seen as less focused or overwrought.
We asked our valuation specialists to come up with six cars built this century to keep an eye on. Read on to find out which ones you should be looking to add to your stable, which you should earmark for sale, and which ones are worth keeping around for the foreseeable future.
BUY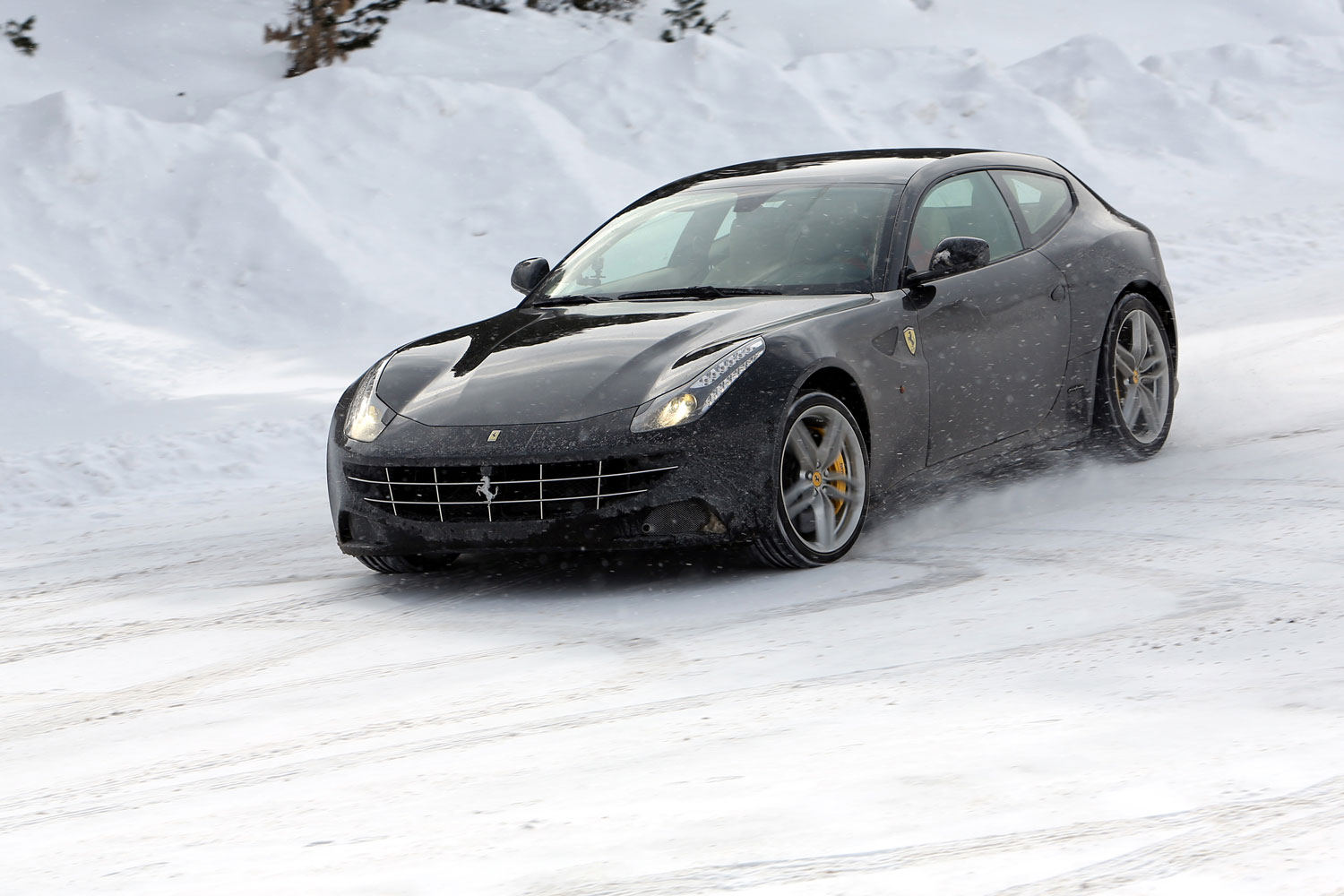 Sure, it's only available with a seven-speed dual-clutch and 650-horsepower, 6.3-liter gasoline V-12, so there's neither manual transmission nor diesel engine available, but the Ferrari FF is a wagon, and it was available in brown, so it does check quite a few boxes. Ferrari's shooting brake (or wagon, if you prefer) has controversial styling. The Hagerty staff is split, some loving the grand touring practicality, others turning up their noses (it's OK for people to be wrong every now and then). Valuation data analyst James Hewitt makes a great point, "If you want a powerful two-door wagon, where else are you going to go?" Aston Martin Vanquish Zagato aside, Ferrari is pretty much the only game in town.
Why buy now? Depreciation looks to be bottoming out as prices go as low as $110,000. That's a steal for what some secretly believe is among the best modern Ferraris available. Meanwhile, Hewitt noted, "the number quoted with Hagerty began growing at double digits in 2019." With depreciation leveling off and interest climbing, there may only be a small window before prices climb back up.
Affordable, daily-drivable, and bringing along four seats, the M3 is practical and fits with younger collectors who tend to own fewer, more-usable cars. The convertibles have trailed in value behind the coupes, but our latest look at the data had us increase the value of the drop-top by 27 percent. Year-over-year changes in quoted value and the number added to insurance policies was up by double digits each month of 2019, proving that they're already being considered collectible. They also haven't shown any signs of depreciation lately.
SELL
For now, the 599 is selling strongly and at higher prices than its mid-engine stablemate, the 458. However, the vehicles it replaced in the Ferrari lineup aren't doing as well. The 550, for example, another front-engine V-12 GT, is going for about half the price.
The Hagerty Vehicle Rating has been dropping on the 599 GTB since its introduction last August. While buyer interest has been high, Hewitt noted, "the December HVR dropped to the lowest yet, and now the HVR is 1227th place out of 1356 total vehicles." If the 550 is any indication, the 599 could follow in its footsteps and begin to depreciate. As Hewitt puts it, "cash out while the buyers are strong and not playing the substitution game."
Ferrari's replacement for the curvy F430 was the more powerful, dual-clutch-only 458 that gave birth to the track-focused 458 Speciale and some one-off beauties as well. We've noted a slide in the insured values of the mid-engine sports car, and despite a slight growth in insurance quoting activity, it's not enough to set aside the fact that the 456 will be a depreciating asset. Now may be the time to sell and pick up something that's more stable.
HOLD
Jaguars aren't known for their low cost of ownership, but the entry point for these sporty coupes and convertibles is tempting. Hewitt says the prices look to be steady for the time being; "I can't see them going much lower, but I don't see them going much higher." We've seen XKRs change hands and get added to insurance policies quite a bit over the past year, but their values have stayed flat since 2017, when they got their list bump.
Less flashy than its Italian counterparts, the R8 brought understated luxury to the mid-engine supercar category along with the great handling you'd expect. With an average #3 (Good) value of $75,000, they're also a great buy on the used market and the manual transmission models, in particular, are poised to hold their value. Hewitt noted that year-over-year change in the number of quotes has been growing at 20–25 percent fairly consistently over the past two years. "Prices likely can't go below used RS cars, the increase in quotes shows buyers are looking for specialty insurance, and the interest is there in the collector space."