The last of the Ford Rancheros are losing their market
Ford's Ranchero debuted for 1957 with fantastic finned styling and proved that the coupe utility was a practical and quite often attractive alternative to a traditional compact pickup, something that Americans had forgotten but Australians had known since the 1930s.
Chevrolet entered the market in 1959 and the two youths—sorry, the two utes—battled back and forth through different platforms and donor vehicles into the muscle car era and beyond, creating some very stylish and desirable big-block models along the way.
By the late 1970s, however, both Spanish-named pseudo-pickups had been saddled with low-compression, low-power engines and bulky bodies. El Camino survived the '70s as it moved to a lighter G-body platform that offered better handling and lighter weight, but Ranchero never made the move to the Fox-body chassis like many of us wish it had. Its final generation, from 1977–79, found it using Ford LTD II front sheet metal and running gear. Although it certainly doesn't look bad, especially for the Malaise era, it lacks the bold styling of its earlier, more powerful iterations. Consequently, one of the vehicles that saw a steep drop in our latest Hagerty Vehicle Ratings was the seventh-gen Ford Ranchero.
Editor's Note: [Hagerty Vehicle Ratings are based on insurance quoting activity, auction sale results, and the number of new policies purchased. Those data points are turned into a Hagerty Vehicle Rating, a 0–100 scale to rank cars in popularity against the general collector car market as a whole. A vehicle that's keeping pace with the overall market will receive an HVR 50, those that are lagging behind will score lower. The 1977–79 Ranchero is currently at 28, a huge drop from its previous 79.]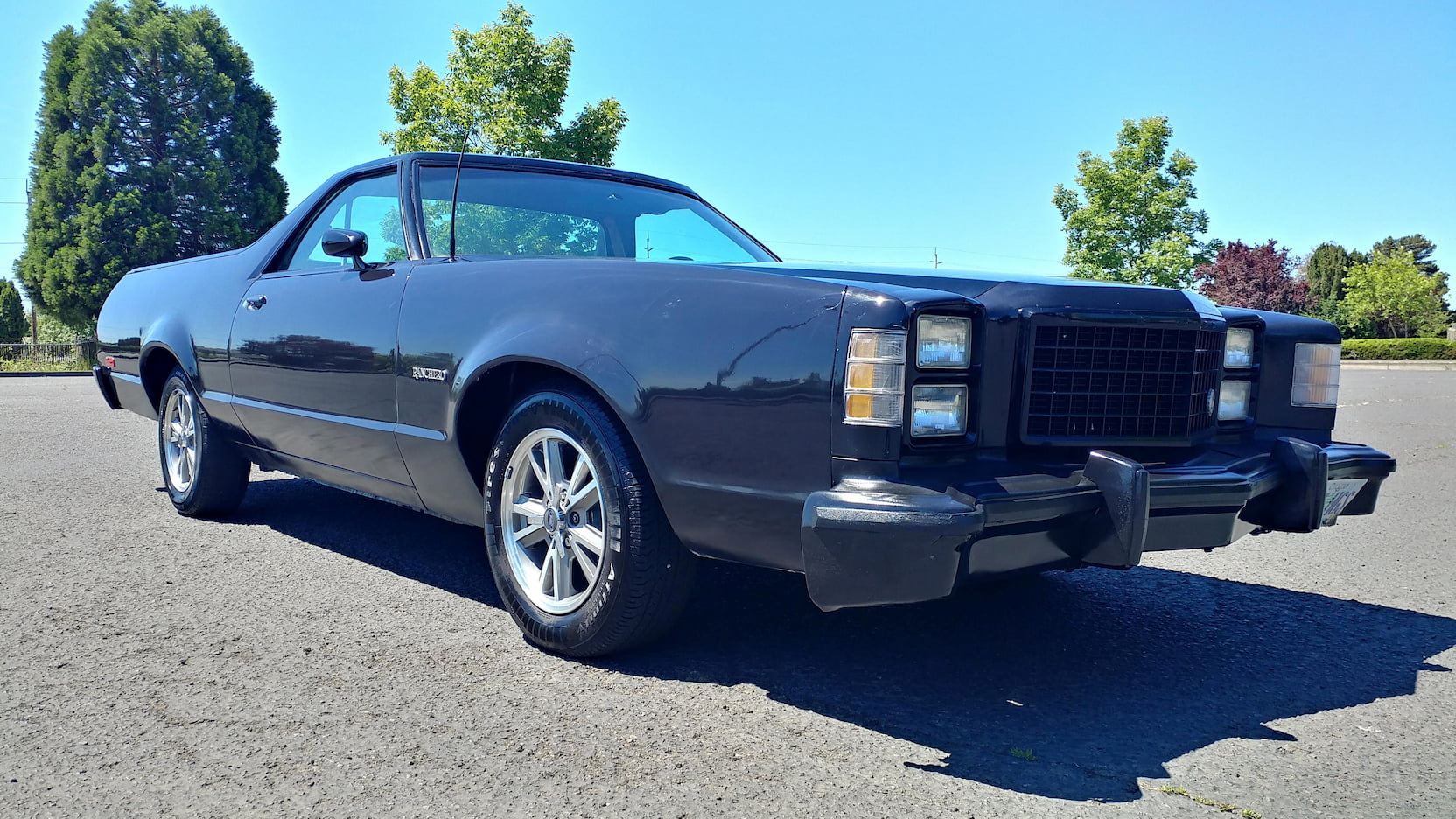 It's not all bad news, for now. Hagerty valuation specialist Andrew Newton noted that over the past year, median #2 values are all up 14–15 percent, with an average #2 value of $13,900. There have also been some notable sales, including a 1979 GT that went for $26,400 at Barrett-Jackson's 2018 Palm Beach auction and another '79 GT that brought $22,000 in Las Vegas the same year. Unfortunately, utes tend to be less popular than the coupes they're based on, making for fewer buyers in general.
Another aspect that doesn't bode well for the seventh-gen Ranchero's future collectibility is they are disproportionately owned by an older demographic, while Gen-X collectors who are still old enough to remember when they were new make up just 20 percent of the quoting and insurance activity. Millennials account for even less. That means as older collectors look to sell, there won't be as many interested buyers as there once were.
For the buyer interested in one of the final Rancheros, it's an affordable way to get a vehicle that's an uncommon sight at your average cruise-in. And who knows—they might one day come back in style.