Auction Recap: RM Sotheby's Andrews Collection 2015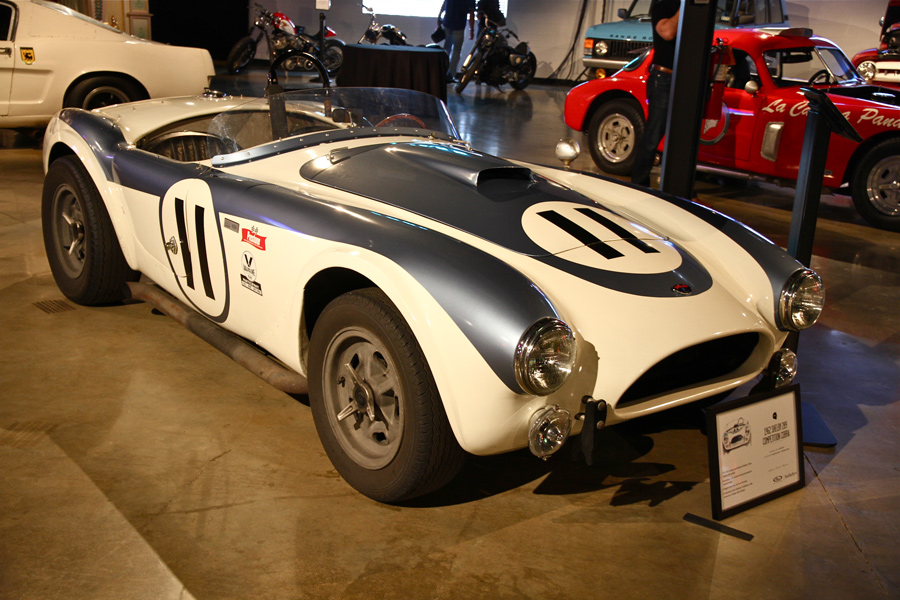 The Paul and Chris Andrews collection of nearly 80 cars brought a no-reserve total of $53,887,585 at RM Sotheby's much-anticipated sale on May 2 in Fort Worth, Texas.  While many lots came in under the low presale estimate, several far exceeded their high estimates, and the quality of the collection was obvious in that no fewer than 16 cars brought seven-figure prices.
It came as no surprise that the top sale of the auction went to the 1962 Ferrari 400 Superamerica SWB Cabriolet, which brought a hammer bid of $6,950,000 and a total of $7,645,000 with buyer's commission. The collection's numerous prewar classics dominated most of the top 10, but a Shelby 289 Competition Cobra, the first privateer Cobra race car, reached $1,980,000; and an immaculate 1959 Mercedes-Benz 300SL Roadster brought $1,760,000. Other heavy-hitting cars included a 1953 Aston Martin DB2/4 Drophead Coupe with bodywork by Bertone, one of two built, at $1,320,000; a Marmon Sixteen Convertible Coupe at $1,320,000; and a 1955 Bentley R-Type Continental at $1,127,500. The one-off Boano-bodied 1955 Lincoln Indianapolis Exclusive Study that failed to sell at RM's New York sale back in 2013 also found a new home at $1,210,000.
The star Corvettes of the sale included an all-original 1963 Split Window Coupe at $253,000 and a 1962 Gulf Oil race car with impeccable history at $1,650,000. Not all of the Andrews cars brought stratospheric prices, however, as numerous hot rods and customs went for five-figure prices as well as several of the collection's trucks, including a 1953 Mercury M100 pickup for $26,400, a very well-kept 1987 Range Rover for $22,000 and a 1965 Toyota Land Cruiser FJ45 pickup – cool enough with its rare body style and appropriate level of patina but made even more usable by the small block Chevy installed under the hood – for $38,500.
1962 Ferrari 400 Superamerica SWB Cabriolet sold for $7,645,000
1934 Packard Twelve Individual Custom Stationary Coupe soldfor $4,180,000
1935 Duesenberg Model SJ Town Car sold for $3,630,000
1931 Duesenberg Model J 'Disappearing Top' Convertible Coupe sold for $3,520,000
1963 Ferrari 400 Superamerica LWB Coupe Aerodinamico sold for $2,860,000
1934 Packard Twelve Sport Coupe sold for $2,200,000
1962 Shelby 289 Competition Cobra sold for $1,980,000
1930  Cadillac V-16 Convertible Sedan sold for $1,925,000
1959 Mercedes-Benz 300SL Roadster sold for $1,842,500
1938 Packard Eight Cabriolet sold for $1,760,000
RM Sotheby's next collector car auction will be the Villa Erba sale in Lake Como, Italy on May 23, 2015.