Auction Recap: Mecum Monterey 2016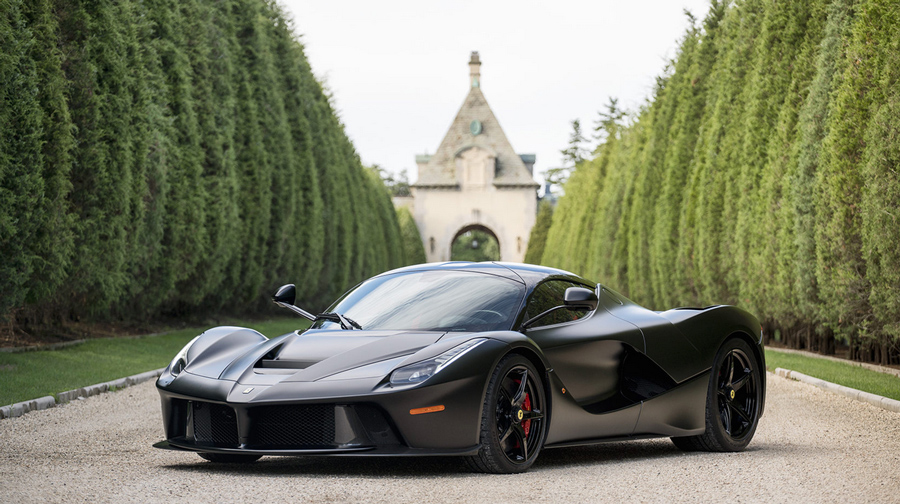 Mecum Monterey was, like many of the sales on the Monterey Peninsula this year, interesting to watch and noticeably different from previous years. Despite a surprisingly low sell-through rate and a lack of energy in the room at times, Mecum saw a significant increase in the total sales value over last year as well as a jump in both average and median sales prices. This is mostly thanks to this year's consignment of a large group of modern exotics. Mecum concluded its annual Monterey sale at the Del Monte Golf Course in Monterey with $47.1 million. 306 vehicles sold out of the 698 offered for a sell-through rate of 44 percent and an average sale price of $153,880. In 2015, Mecum achieved $44.6 million, despite a much healthier 58 percent sell-through rate and only 40 fewer cars offered.
For those shopping for lightly used supercars, Mecum was the place to be in Monterey. Seven of its top 10 sales were built after the year 2000. A LaFerrari sold the day after Bonhams' example, but it was a more desirable color and sold for $5.17 million, a price that far exceeds the $3.685 million achieved by the red car over at Quail Lodge, which failed to start before crossing the block. One of the auction's two Ferrari Enzos also sold for $3.3 million, and a 2014 McLaren P1 sold for $2,035,000. As for high-end classics, of the three Ford GT40s on offer in Monterey, Mecum's was actually the most desirable and brought a correspondingly higher price. Used by Ford in period for PR and equipped with unusual convenience features like leather trim and air conditioning, it sold for $4.84 million.
There may have been some big sales, but there were long stretches of the auction where there were no sales at all. Simply put, most cars failed to meet reserve and many were among the more expensive offerings. The most notable included the 2016 Aston Martin Vulcan at a high bid of $1.8 million, a 1985 Ferrari 288 GTO at a high bid of $2.2 million, the Daytona-winning Porsche 962 at a high bid of $2.2 million, a 2015 Porsche 918 at a high bid of $1.7 million and a 1933 Duesenberg Model J Convertible Coupe at a high bid of $3.6 million.
Among the most surprising results at the lower end of the price spectrum were a 1973 Datsun 240Z that sold for $32,450 and a 1970 Porsche 914-6 for $123,750. Both are huge prices. Some of the more rare and interesting lots at Mecum, meanwhile, included a race-prepped 1961 Elva Courier Mk II that sold for $35,200, a 1973 Jensen Interceptor Convertible for $37,400 and an all-original Buick-powered 1965 Apollo 5000GT for $27,500.
Overall top 10:
1. 2014 Ferrari LaFerrari sold for $5,170,000
2. 1966 Ford GT40 Mk I Road Car sold for $4,840,000
3. 2003 Ferrari Enzo sold for $3,300,000
4. 2014 McLaren P1 sold for $2,035,000
5. 2005 Porsche Carrera GT sold for $1,155,000
6. 2011 Ferrari 599 SA Aperta sold for $1,155,000
7. 2006 Bugatti Veyron 16.4 sold for $1,100,000
8. 1965 Shelby 289 Cobra sold for $1,045,000
9. 1968 Lamborghini Miura P400 sold for $869,000
10. 2011 Ferrari 599 GTO sold for $748,000
Mecum's next collector car auction is in Louisville on Sept. 8-10. Highlights include a 1970 Chevrolet Chevelle LS6 Convertible, a 1970 Ford Mustang Boss 429 and a 1967 Oldsmobile 442 W-30.