Auction Recap: Barrett-Jackson Palm Beach 2016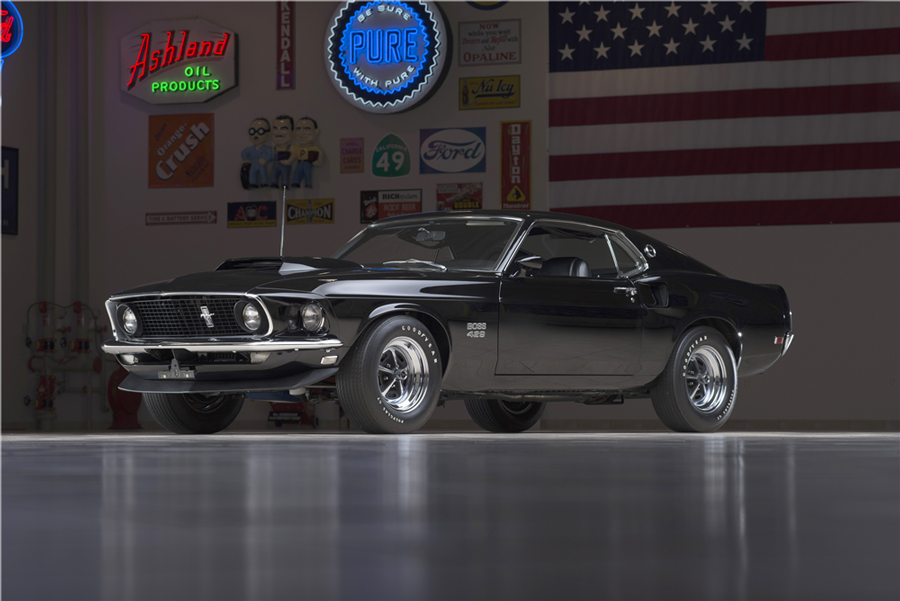 Barrett-Jackson concluded its 14th annual Palm Beach auction on April 10 with $27 million in total sales, a healthy increase over last year's $23 million. The sale was absolutely teeming with people for all three days, and Barrett-Jackson reports that over 65,000 spectators attended. Because the vast majority of the vehicles at a Barrett-Jackson auction are no-reserve lots, the sale also had a 96 percent sell-through rate. The only cars with reserves were some of the very expensive ones, and a handful of these missed.
Top sale of the weekend was a 1969 Ford Mustang Boss 429 for $550,000. This same car sold as part of the Ron Pratte collection in Scottsdale in 2015 and brought the exact same price. Other big sales included a 1957 F-Code Thunderbird at $193,600, a 1987 Ferrari Testarossa for a well above market $189,200 and a 1959 Mercedes-Benz 220SE for $220,000. Two Ford GT Heritage Editions crossed the block as well. One had fewer than five miles on it and was essentially still in the wrapper. The other had 3,000 miles on it, but was still in like-new condition. The value afforded by the bidders in West Palm for the plastic wrapping and stickers and test miles was an extra $55,000.
One trend that was visible at Barrett-Jackson's Scottsdale auction back in January was that low-mileage Pontiacs can bring surprisingly big money. That trend continued in Florida, as a 1979 10th Anniversary Trans Am brought $55,000, a 1979 Special Edition Trans Am brought $55,000, and a 10,000-mile 1980 Turbo Trans Am brought $71,500.
Overall Top 10:
1. 1969 Ford Mustang Boss 429 sold for $550,000
2. 2006 Ford GT Heritage Edition sold for $467,500
3. 2006 Ford GT Heritage Edition sold for $412,500
4. 2010 Rolls-Royce Phantom Convertible sold for $217,800
5. 1959 Mercedes-Benz 220SE Cabriolet sold for $220,000
6. 1957 Ford Thunderbird F-Code Convertible sold for $193,600
7. 1963 Chevrolet Corvette Custom Convertible sold for $192,500
8. 1987 Ferrari Testarossa sold for $189,200
9. 2001 BMW Z8 Convertible sold for $187,000
10. 1987 Porsche 930/935 DP Turbo sold for $187,000
11. 1977 Porsche 911 Carrera Turbo sold for $187,000
Barrett-Jackson's next collector car auction will be the Northeast sale at the Mohegan Sun casino and resort in Uncasville, Conn., from June 23-25. This will be Barrett-Jackson's first sale in the Northeastern United States.