Auction Preview: RM Sotheby's Villa Erba 2015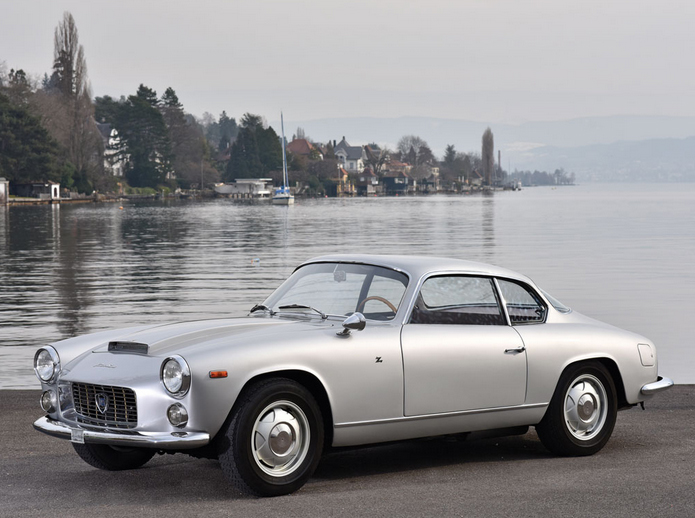 RM Sotheby's returns to Villa Erba, Italy, for its third sale on the shores of Lake Como on May 23, 2015, though this is the first Italian outing since the beginning of the partnership between RM and Sotheby's back in February. The biennial auction has quickly become a highlight on the global auction calendar, thanks to the setting (the shores of Lake Como), the timing (held concurrently with the Villa d'Este Concours), and the consignments (usually a selection of about 50 of the coolest cars on the planet). This sale is about quality over quantity, and here are five cars we honed in on while reviewing this year's catalog:
1963 Lancia Flaminia Sport Zagato 3C 2.8 Coupe
Lot 111
Estimate: $265,000 – $340,000
Hagerty Price Guide: $107,000 – $185,000
The Flaminia replaced Lancia's successful Aurelia line in 1957, and the Sport (and later Super Sport) was the performance variant. Clad in an alloy body shaped by Zagato, by 1963 the Flaminia sported a 2.8-liter V-6 with three carburetors (accommodated by a pronounced hood scoop) and 150 bhp on tap, making it a very lively and exotic Italian GT. This is all the more curious when noting that the car's values haven't shifted much at all since 2011, while the rest of the Italian GT market has gone bananas in the meantime. RM's pre-sale estimate suggests that a market shift is underway, and we will keenly be watching.
1973 Porsche 911 Carrera RS 2.7 Lightweight Coupe
Lot 112
Estimate: $1,020,000 – $1,445,000
Hagerty Price Guide: $760,000 – $1,450,000
As Porsche 993 RSs and 964 RS Americas skyrocket in value, the expected price of this Carrera RS Sport should be reminder enough that this is the model the later cars' names pay homage to. Following 16 months of unmitigated growth, however, prices have leveled off, and pre-sale expectations confirm that. Of course, with only 200 built, this sale provides a rare public opportunity to measure current interest.
1955 Austin-Healey 100S Roadster
Lot 121
Estimate: $965,000 – $1,180,000
Hagerty Price Guide: $675,000 – $1,050,000
The 100S easily sits at the apex of Austin-Healey's history thanks to its success on track and its limited production run. Only 50 Austin-Healey 100Ss were produced, with reportedly fewer than 40 existing today, making them rare sights indeed at public auction. British sports racers have enjoyed a value bump over the past year and this particular example sold in 2011 for $632,500, which should provide an interesting case study.
1984 Ferrari 512 BBi Coupe
Lot 136
Estimate: $265,000 – $375,000
Hagerty Price Guide: $212,000 – $375,000
The Ferrari 512 has been one of the biggest movers of 2015, with prices from Hagerty Price Guide increasing by 56% since January(!). The reasons for this are straightforward. First, they were a well-publicized supercar for a whole generation of gearheads who are now buying collectors cars in earnest, and second, the pricing gulf between the performance halo cars from Maranello that preceded the 512 had simply become too great to persist. More and more are coming to market, so this is a great chance to see if global supply is still lagging demand.
1967 Glas 3000GT Frua Fastback
Lot 137
Estimate: $405,000 – $515,000
Hagerty Price Guide: N/A
Glas GTs are unusual, striking, and draw a crowd. In fact, they often overshadow much more exotic and valuable cars when placed side by side. This particular 3000GT wears a one-off fastback body by Frua that is arguably handsomer than the bodies the coachbuilder placed on the standard run of cars, which ups the ante quite a bit. Quite a bit in this case means 5x. While $70,000 might still get you into a perfect production 3000GT (if you can find one), RM Sotheby's estimates the price of entry for this particular example will be around $400,000.