Are rock star cars worth the extra heavy metal?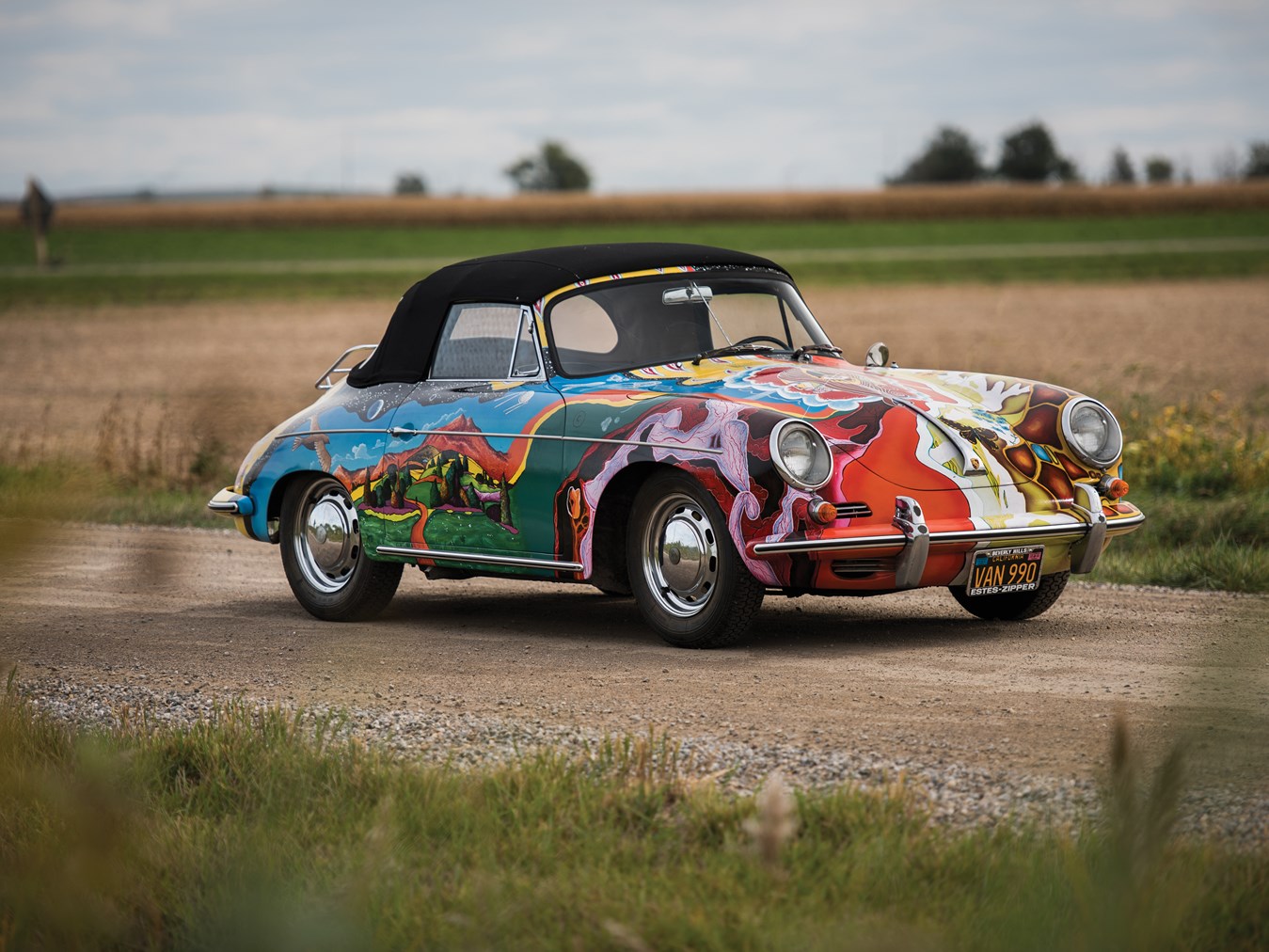 There's just something about a rock star. Regular people often spend fast and loose when given the opportunity to buy a car once owned by a famous rocker, whether to get a taste of that rock-n-roll lifestyle or to feel a little bit closer to a favorite artist.
While some rock stars are well-known car enthusiasts and regularly sell their rides to new owners, other artists are known for one or two distinctive cars that rarely come up for sale. And if that car is directly associated with the owner's stardom, it'll sell for amplified amounts.
Elvis Presley is known for having owned many cars, and for his animosity toward the more exotic examples (he famously shot his Pantera), but two limousines from early in his career were some of the best sellers. His 1960 Lincoln Continental Mark V sold in 2009 for $110,000 – approximately ten times the Hagerty Price Guide value at the time. His 1955 Cadillac Fleetwood 75 sold for $172,000 in 2011, which was over eight times its Hagerty Price Guide value.
Other rock stars that are known for appreciating cars include Alice Cooper, Bob Seger, Elton John, Eric Clapton, John Lennon, John Mellencamp, Paul McCartney, Rod Stewart, Sammy Hagar, and Steven Tyler. The common presence of former cars from these rockers is perhaps why they get less of a premium, despite coming from high-dollar makes like Lamborghini, Aston Martin, Shelby, Ferrari, and Jaguar. Collectors have typically only paid a little over 60 percent more than the relevant Hagerty Price Guide value. Certainly not Elvis money, but definitely a premium.
The rock stars who haven't owned as many vehicles, or perhaps have come to market directly from them or their estate, often bring the biggest prices.
In 2013, a 1974 Rolls-Royce Silver Shadow owned by Freddie Mercury sold at auction for $120,348, which was 9.6 times its Hagerty Price Guide value. More recently a 1981 Volvo 262 C Bertone owned by David Bowie sold at auction for $216,000, which was over 24 times its Hagerty Price Guide value of $8,900. Some of the Bowie car price, no doubt, was due to the artist's passing only two years prior.
Another car from the same era and also in black, but this time previously owned by Keith Richards, was his 1983 Ferrari 400i that sold for $414,000 at RM Sotheby's Ferrari auction in September 2017. The car was reported to have only 2030 miles, and had the more desirable five-speed manual transmission, but it's the Rolling Stones connection that explains why it sold for over ten times its Hagerty Price Guide value.
Finally, a car that really captured both the artist and the era in which she owned it is Janis Joplin's 1964 Porsche 356C 1600 SC Cabriolet that RM Sotheby's sold in 2015 for $1,760,000. With its carefully restored hand-painted exterior and period photos of her and the car, it sold almost 13 times its Hagerty Price Guide value of $137,000.
The rock star cars that tend to sell for the most are the ones that have a strong connection to the artist, were owned by a star who didn't own a long list of interesting cars, or haven't had several subsequent owners. Keep that in mind the next time you have the chance to buy a rock star's car.
There was recently that kind of opportunity. Paul McCartney bought this 1967 Lamborghini 400GT 2+2 when new, and it was auctioned by Bonhams at the Goodwood Members Meeting on March 18th this year. It had an estimate of $560,000 to $700,000, which is above the Hagerty Price Guide condition #3 value of $401,000, and it ultimately didn't sell. Bonhams sold this car in 2011 for $170,860, which was only 40 percent more than its HPG value at the time of $123,000. Maybe McCartney's car will have better luck in its next go-round.