8 hot classics under $30K that could be yours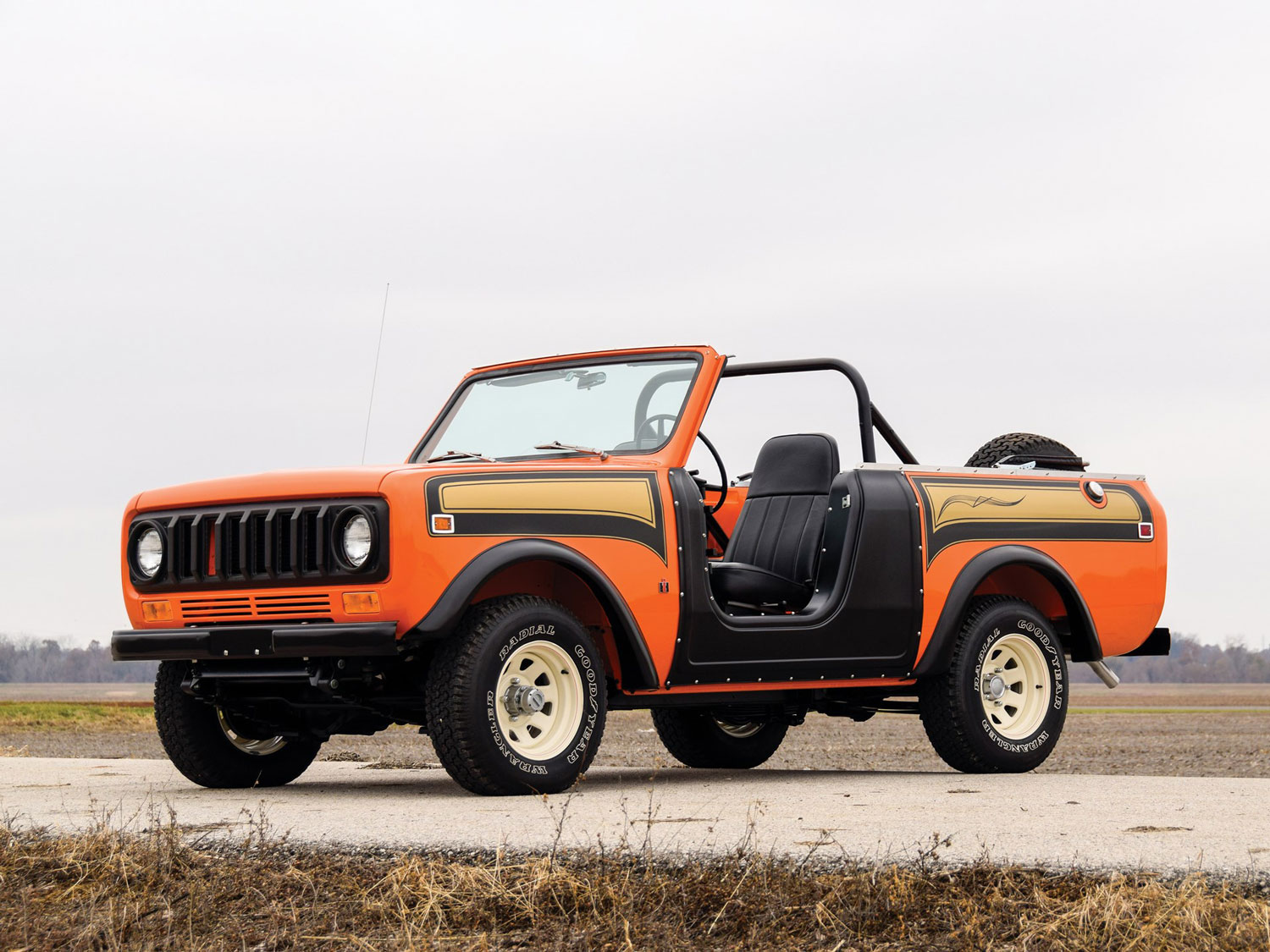 If you have 30 grand burning a hole in your pocket or you've just set yourself a nice budget for your next weekend fun car, you may not be able to buy a brand new Corvette, but you are spoiled for choice when it comes to classics. Truck, convertible, German luxury sedan, Japanese sport compact, you name it, $30,000 goes a long way in this hobby. And if you want a little upside, these eight vehicles are rising in price and buyer interest, and look ready to just keep on going as measured by their latest Hagerty Vehicle Ratings.
[What's the Hagerty Vehicle Rating? It is a data-driven 0–100 rating that determines how vehicles are performing in the current market. A 50-point rating indicates that a vehicle is keeping pace with the market overall. Ratings above 50 indicate above-average appreciation; vehicles below a 50-point rating are lagging behind the market. The rating takes into account the number of vehicles insured and quoted through Hagerty, along with auction activity and private sales results. The HVR is not an indicator of future collectability.]
Vehicle
1990–2002 Mercedes-Benz SL (R129)
89

RM Sotheby's

Average value in #3 (Good) condition: $13,000

Classic Mercedes-Benz SLs have each risen and fallen in value over the past several years, and they've mostly done so in chronological order (300SL, 190SL, 230/250/280SL, etc.), but it's now the 1990–2002 R129's turn to climb. Values have been growing for a couple of years but continue to do so, especially for the V-8 500SL (called the SL500 after 1993). But even with recent spikes, R129 SLs still offer buckets of speed, style, and luxury per dollar and all but the very best examples come in well below our $30,000 budget, not to mention a fraction of what they cost new. Even if you're willing to take a gamble on the more complex SL600, one can still be bought temptingly cheap, and you get to tell people you have a V-12.

1978–79 Ford Bronco
91

Mecum

Average value in #3 (Good) condition: $12,300

A first-gen (1966–77) Bronco will set you back some serious coin these days. In #2 (Excellent) condition, certain models command over 50 grand. Certain custom Broncos and ultra-rare Stroppe Baja Editions have even sold for six figures in recent years. The later, larger, F-100-based 1978–79 model has been getting more interest and more expensive as a result of the earlier Bronco's explosion, but it's still in a different ballpark in terms of value. Values are up about 45 percent over the past three years, but even excellent ones aren't worth much more than 20 grand. A 1980–86 Bronco, which we put on our 2019 Bull Market List, is cheaper still.

2000–03 BMW M5 (E39)
87

RM Sotheby's

Average value in #3 (Good) condition: $27,400

The E39 was the third generation for the M5 super-sedan, offering a 5.0-liter V-8 with 394 horsepower and a 0–60 time of 4.6 seconds. It cost about 70 grand when it was new, but although most automobiles from the early 2000s are just used cars, collectors and BMW fiends have taken a serious liking to the E39 M5 and low-mile examples command big bucks. One even sold for $176,000 in Pebble Beach last year, but that was a 500-mile time capsule. Shop around for one with some miles and a little wear and tear, though, and a sub-$30,000 M5 can be yours. But condition #3 M5s are already pushing 30 grand, and look to have nowhere to go but up. Better hurry.

1972–80 International Scout II
87

RM Sotheby's

Average value in #3 (Good) condition: $17,700

When it comes to the Scout II, parts are hard to find, the ride quality is that of an oxcart, and you'll constantly be answering calls of "Hey, what kind of truck is that?" and "Hey, cool Bronco!" Then again, it's a nifty outsider alternative to the usual Jeeps, Fords, and Chevys that everybody else seems to have. And with both Broncos and Blazers getting more expensive, more people are naturally drawn to the plucky International. There is a wide range of engines and body styles to choose from, and Scout II values are up nearly 30 percent over the past year, but for the time being, almost all of them can be had for well under 20 grand in #3 (Good) condition.

1993–2002 Mazda RX-7
93

RM Sotheby's

Average value in #3 (Good) condition: $24,300

The third and final RX-7 (known internally as the FD) is more complicated and difficult to live with than its predecessors, but it's also considerably quicker, way prettier and a lot more collectible. Some stock low-mile RX-7s have sold for big money lately, including $50,000 for one in Amelia Island this year and $70,000 for one on Bring a Trailer back in April, but driver quality examples with some miles and maybe a mod or two can still be snatched up for under our budget. For now, that is. Values are up nearly 18 percent since only January.

1973–91 Chevrolet C/K Blazer
91

RM Sotheby's

Average value in #3 (Good) condition: $13,800

GM really took the wind out of the Bronco's sales with the original Chevy Blazer and GMC Jimmy twins at the dawn of the 1970s. Bigger, more comfortable, and more usable, but no less capable than the Bronco, the Blazer quickly outsold the Ford. Classic Blazer prices, meanwhile, haven't gone nearly as crazy as early Broncos, but they are on the rise. Both first-gen (1969–72) and second-gen Blazers are attainable for under our 30 grand budget, but it will be easier to find a later one since the design lasted nearly 20 years and there are still plenty of them around.

1984–91 Jeep Grand Wagoneer
89

Mecum

Average value in #3 (Good) condition: $20,000

The woodgrain-clad Grand Wagoneer was a large luxury SUV before large luxury SUVs were even a thing, and enthusiasts today are drawn to its combination of relatively modern amenities with unmistakable classic styling and typical Jeep ruggedness. Grand Wagoneer prices may be rising and rising, but they still aren't super expensive even if they're no longer cheap. The final-year 1991 models are worth the most by several thousand dollars and one in #2 (Excellent) condition is a $40,000 truck at this point, but a driver with some miles in #3 (Good) condition is worth $23,100 at the moment.

2000–06 BMW M3 (E46)
90

RM Sotheby's

Average value in #3 (Good) condition: $25,200

In the early 2000s, most of the car world agreed that the third-generation (E46 chassis) M3 was one of the best driver's cars money could buy. And even though its styling isn't extravagant, it was one of the cleanest-looking cars of the day, as well. It was also the last of the more hardcore driver-focused M3s before the model morphed into the more bloated V-8-powered E90/92/93 for 2007.

E46 M3 values are up about 43 percent for coupes and 32 percent for convertibles over the last two years, but a driver-quality example is still a tempting value at the moment, and this car is one of the exceptions to the rule about the price going up when the top goes down. Convertibles command between about $7,000 in #3 condition and 10 grand in #2 condition, less than a coupe, and if you can live with the SMG gearbox, the semi-automatic-equipped cars carry a discount of about 15 percent.