Five special cars for five special roads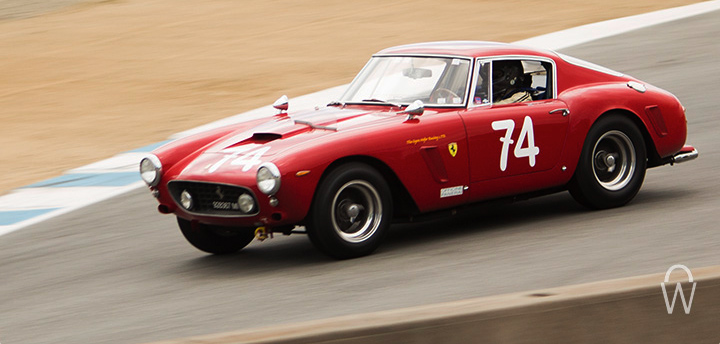 The only thing missing from the following list is a photo of you, smiling face behind the windshield with twisty, scenic roads in the background. Earlier this week we sparked your imagination by asking you what dream car you would drive and where you would drive it. Some answers were predictable, some were confusing (always make sure you read the whole question) and some were wonderful. Following are the results of your Monday daydreams: Five amazing drives, some long, some brief, that we'd love to take with certain special cars.
Los Angeles's Tuna Canyon Road with a Ferrari 250GT SWB: It's an odd place for a stop sign. Your Ferrari's nose is pointed due south towards the Santa Monica Bay as you wait under a canopy of leafy trees, high in the mountains. There is no cross traffic, not even a cross street, but there's a stop sign. The mountains are peaceful except for the V-12's low thrum and scattered birds chirping. You release the clutch slowly as the road's angle steepens, downhill. The engine's song rises and as you increase your pressure on the accelerator. Suddenly, you burst out of the trees into the orange canyon's full sunlight. You mash the brakes and crank the wheel right. There is a rock wall on your right and a sheer drop, no guardrail, on your left. Just as quickly, you downshift, then mash the gas again as you exit your first hairpin. There is no oncoming traffic because the road is only wide enough for one lane and thus it's a one-way. This is Tuna Canyon Road. It's less than fifteen minutes from the top to its end, a T-junction with the Pacific Coast Highway, then back up Topanga to do it all over again.
North Carolina's Tail of the Dragon in a Mazdaspeed Miata: With 318 tight twists and turns, drop-offs and thick, dark woods, this road isn't your typical nap-inducing super-highway. This drive is about you, your white knuckles gripping the steering wheel and sticky tires scrambling for traction. A road's curviness is directly proportional to the size of a Miata driver's grin, and frankly, driving a well-tuned Mazdaspeed MX-5 up the Tail's 11-mile stretch might require plastic surgery to remove the driver's resulting permanent smile.
Arkansas's Pig Trail Scenic Byway with a 1966 Chevrolet Corvette Stingray roadster: Hidden in the heavily forested Boston Mountains region of the Arkansas Ozark Mountains is the Pig Trail. It runs through a tunnel of foliage during spring, summer and fall. It's time to drop the top on your Stingray roadster and inhale the spring wildflowers' sweet scents. And in the fall, surrounded by blazing yellow, orange and red leaves, the coolness enhances your senses. No radio is needed; nothing beats the combination of the purring motor and forest sounds.
The Alaskan Highway in a 1966 Ford GT40: It's the perfect combination of straight roads with curves and hills in-between — perfect for testing a Ford GT40's performance. The first 300 miles of highway allows perfect open-throttle opportunities, and as you cross the Rocky Mountains, vehicle handling comes into play on the twisty narrow road. If you go up far enough, you will meet the highest summit on the Alaska Highway at 4,250 feet of elevation. However, exercising caution may be a good idea at higher elevations, as occasional snowstorms aren't uncommon, even in July.
Virginia's Skyline Drive in a 1953 Cadillac Eldorado: The first Eldorado was Cadillac's glamour car of the 1950s. It was only available as a convertible, and the wrap-around windshield was another Cadillac first. The car's provocative dips and curves offer an unmatched beauty, except when paired with the Skyline Drive Scenic Highway's stunning scenery. When riding in such style and comfort surrounded by nature's wonders, you will wish to stay in that moment forever. Good thing it's a 109-mile road that runs the entire length of the Shenandoah National Park. This is one drive worth taking slow.