Top project car finds for under $5,000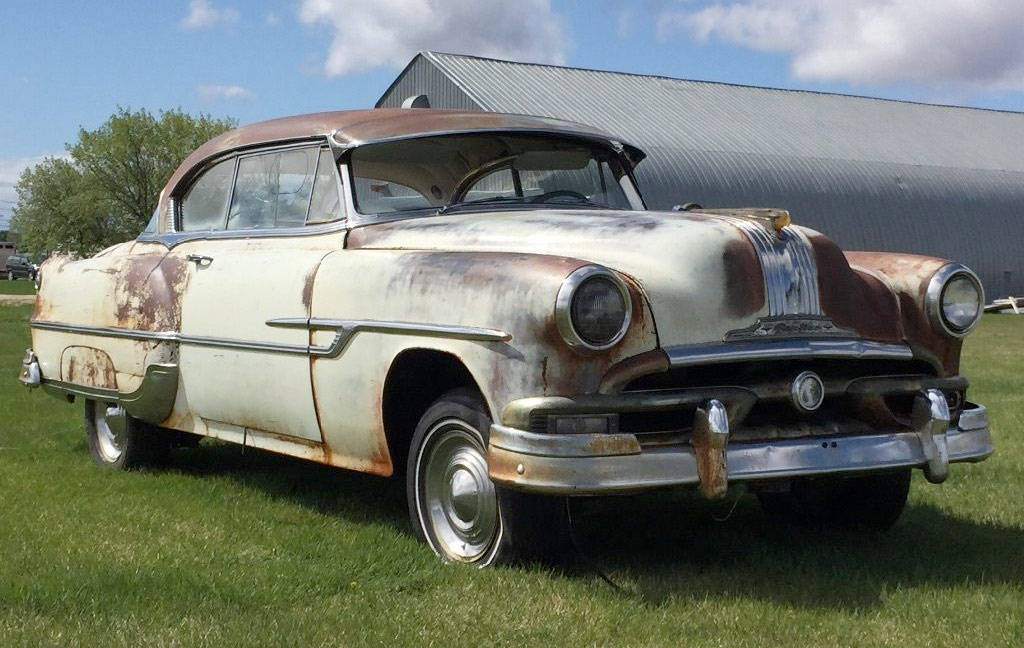 While searching for a car that would look perfect in your garage, wondering what each candidate is really worth is common. But when considering project cars the real question is: How much blood, sweat and tears are you willing to shed to get a vehicle, formerly consigned to oblivion, back on the road? This new weekly project car series is dedicated to the passionate restorers, gluttons for punishment, hardcore hot rodders and, well, anyone else who loves cars and is up-to-date on their tetanus shots.
When I say "project car" I'm not kidding. These are vehicles that need a little, or a lot of, extra love to be reliable and exciting. But if you love the look of aged, sun-roasted paint on an old Buick Roadmaster or a Chevrolet C10 pickup's purposefulness, finding a once-forgotten treasure may be your answer. Here are this week's top eBay finds:
1953 Pontiac Catalina –The perfect appearance for every Patina Picasso's dreams. The majority of the chrome is still intact, leaving some shiny contrast against the original faded paint. All it needs is an engine and transmission of your choice, new upholstery and a new set of shoes.
1948 Buick Roadmaster – Natural Nevada desert aging gives this Roadmaster the ultimate "survivor" look. The motor cranks over, lights work, and even the fuel pump still has life. Hopefully the buyer will be able to pop the dents out of the passenger side without too much trouble. It's in need of a complete restoration inside and out — or is it?
1949 Willys – It may have no engine, but this Willys truck is rock solid. The body sits high on a mid-1970s GM three-quarter-ton chassis and is set up for a small-block engine. Once it is given a little love, the lucky owner will be able to drive anywhere. It sure would look good crawling along a mountainside.
1970 Chevrolet C10 – It's a runner! This solid truck is sporting new Coker wide-whites on powder-coated wheels. The inline-six is claimed to be in exceptional running condition and the three-on-the-tree transmission shifts smoothly. This is perfect for someone looking for a light project that is ready for the road. Pickups are making a comeback, and the C10 makes for one stealthy-looking sport truck.