10 high-dollar cars that broke the bank at Scottsdale 2018
Seven days, seven auctions, $247.8 million and 2668 cars later, Scottsdale 2018 is over and we have the results. Overall sales totals were down five percent compared to last year, cars at the very top of the market struggled, and "everyman" cars performed strongly and Barrett-Jackson had its second-best year ever. (We will have more analysis on that to come.)
The most anticipated cars headed into auction week were two Jaguar D-Types at Gooding & Company and RM Sotheby's, which were bid to arguably fair prices of $8.85 million and $9.8 million, respectively. Neither went to a new home. Misses on big cars like that are yielding a disproportionate effect on the outlook from the week, but there were still some amazing cars that went for amazing money. Here are the top 10 big-ticket items to sell.
Sold at RM Sotheby's for $1,792,500
RM Sotheby's sold another Tucker in Scottsdale last year for $1.3 million. But what set this one apart was that it was Preston Tucker's personal car and the one that was used in a period film to promote the car, which accounts for this stronger but hardly excessive price.
2014 Pagani Huayra
Sold at Gooding & Company for $2,090,000
Seeing this Huayra in person was really something. The interiors of these cars are works of art, but this one's unique Carbonio Rosso finish left the carbon-fiber bodywork underneath shimmering in the light like some sort of exotic fish. A handful of Huayras have been offered in the past couple of years at auction, and somewhere in the $2 million range has been the going rate.
2017 Ford GT
Sold at Barrett-Jackson for $2,500,000
Barrett-Jackson did incredibly well with its charity cars this year, led by the 2017 Ford GT (Serial #0023) with 11 miles, donated by collector Ron Pratte. Proceeds are going to Autism Society of North Carolina's IGNITE program. For reference, the GT started at about $450,000 when it came out, but you had to be on Ford's list to be able to buy one. Unlike a public auction, deep pockets weren't enough, so for some people this is a way into GT-land.
Sold at Gooding & Company for $2,530,000
One of 99 built, the 330 GTS has the good looks of a 275, albeit with a larger engine, more performance, more rarity, and the extra exclusivity that comes with it. Rated at #1 condition, it sold for #2 money and reportedly went back to the car's original family, who no doubt paid a lot more for it this time around.
Sold at Bonhams for $2,640,000
Bonhams offered this car in Scottsdale three years ago, but it didn't sell. Rated at #2-plus condition, it sold for above current #1 condition money, but given the rarity of genuine Daytona Spiders (123 built), the price is understandable. The last one seen at auction was at RM's Monterey sale two years ago, and it brought $2.365 million.
Sold at RM Sotheby's for $2,947,500
Genuine Semi-Comp 427 Cobras only come up for sale only every few years, so they cause quite a stir when they do. The RM Sotheby's car was a solid, documented, and well-restored Cobra, and it sold fairly for above condition #1 price.
1931 Bugatti Type 55 Roadster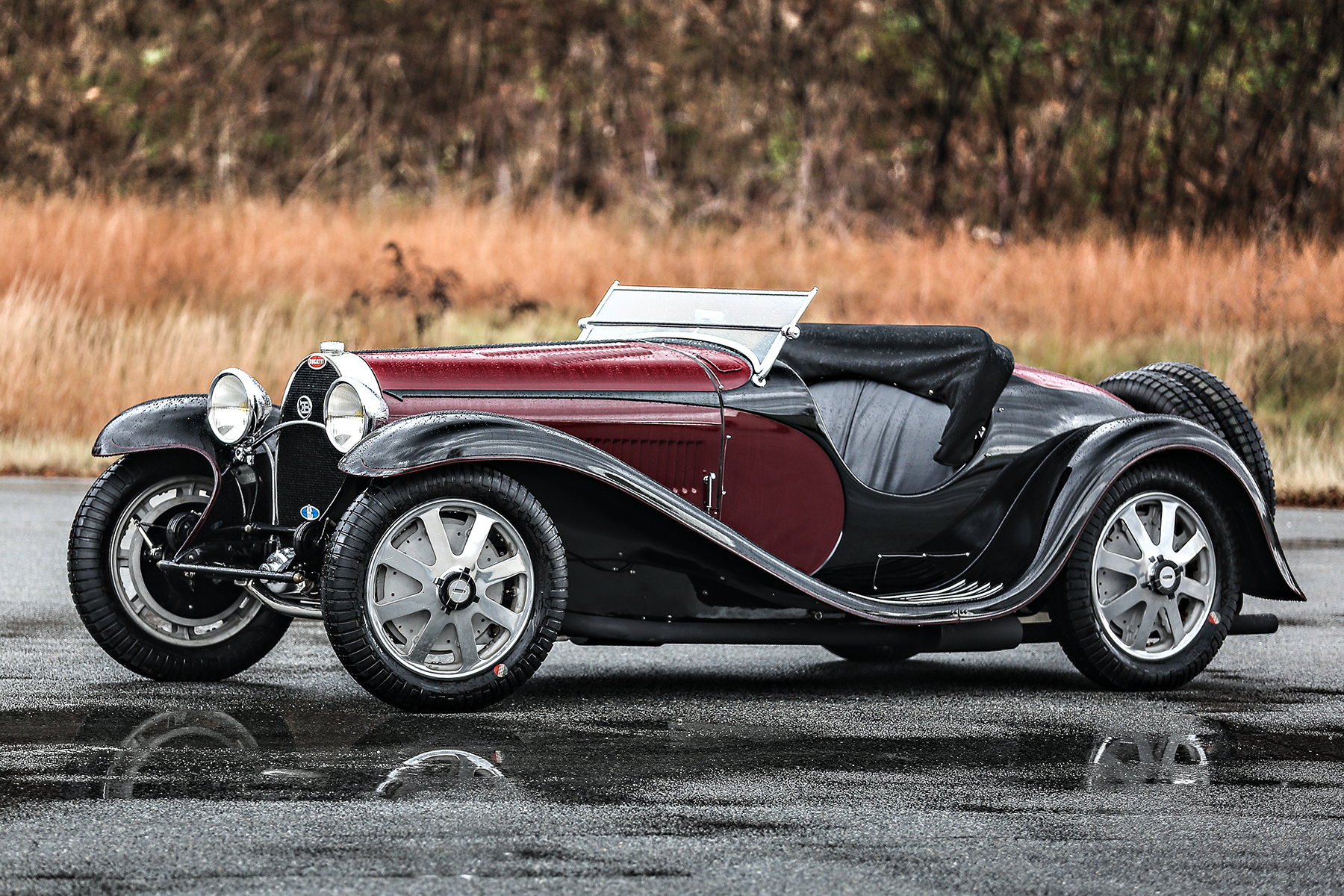 Sold at Gooding & Company for $4,070,000
Gooding & Company's auctioneer Charlie Ross has a way with words, and he described the Type 55 Roadster on the auction block as "a Grand Prix car in an evening dress." The first of the type 55s, this car also sold at Gooding's Pebble Beach sale 10 years ago for $1.76 million, which shows you just how much the market has grown. Even so, Gooding also sold a Type 55 with Mille Miglia history at Pebble Beach two years ago for $10.4 million, which illustrates the degree to which history and provenance affect value, especially for pre-war cars.
1954 Ferrari 500 Mondial Spider
Sold at Gooding & Company for $4,455,000
The D-Types soaked up a lot of the early attention this year, but Gooding's Pinin Farina-bodied 500 Mondial is a great car in its own right. It was an older restoration rated at #3-plus condition, so it would be best suited to (and very welcome at) top-level vintage races. It would have caused more of a stir if it was a V-12 car, but it sold at a price comparable to other 1950s four-cylinder Ferrari race cars.
1958 Porsche 550A Spyder
Sold at Bonhams for $5,170,000
The 550A was Bonhams' star car this year, and its price wasn't a big surprise. While this is big money for a small car, it deserved every bid given that it's a works racer with Le Mans history and has a class win at the Nurburgring. The same car got bid up to $4.2 million at Gooding & Company's Pebble Beach sale in 2016, but it didn't sell.
1965 Ferrari 275 GTB Speciale Coupe
Sold at Gooding & Company for $8,085,000
This is an amazing car with numerous truly unique touches to set it apart from a standard GTB, plus it was Batista Pininfarina's personal car. Even though it has been sitting for years and has a devastating, cash-draining shop bill ahead of it for mechanical sorting, it brought about four times what a normal production GTB would expect. At this price, you're almost into 250 GT SWB money, but bespoke vintage Ferraris have a way of exciting bidders and commanding the big bucks, and it's worth noting that Steve McQueen's bog standard four-cam sold for $10.175 million in Monterey four years ago.