5 things you need to know about the Shelby GT500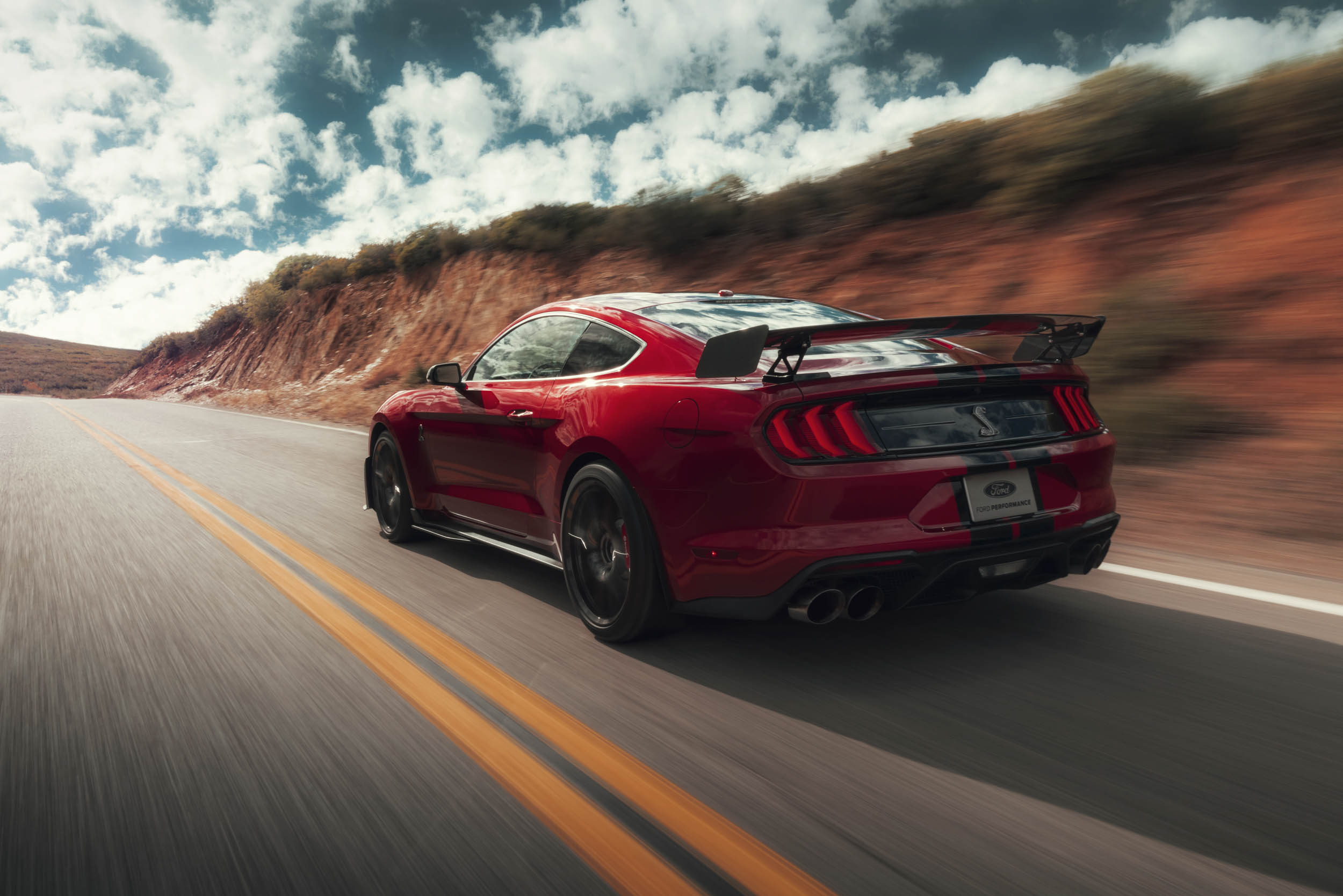 The 2020 Shelby Mustang GT500 is finally here, complete with its 700-plus horsepower and seriously mean mug. Ford calls it the best-performing Mustang in history. And from the show floor in Detroit at the North American International Auto Show, the sound of the supercharged V-8 was enough to make the whole room get pumped up for when this muscle machine actually hits the street. Until then we'll have to just gawk at it from afar, but to hold you over, here are the key details you need to know about the 2020 Shelby Mustang GT500.
It'll be the most powerful street-legal production Ford in history
The outgoing Shelby GT500 was a 500-hp powerhouse, but this latest supercharged pony will have at least 700 horses under the hood. That's more, by the way, than the Ford GT's 647 horsepower. Ford says the GT500 engine, nicknamed Predator, is a heavily reworked version of the 5.2-liter V-8 from the GT350, albeit with a cross-plane crank rather than a flat-plane crank. Engineers made the motor stronger and more durable to handle the bump in output from the GT350's 526 hp. A 2.65-liter Eaton supercharger takes care of the GT500's boost.
No manual transmission
According to a Ford spokesperson, the GT500's seven-speed dual-clutch automatic will be the only available transmission. Why? Because apparently the manual couldn't handle the blown V-8's power and torque as well. On top of that, while the GT350 is a purist's car, the GT500 is about ultimate speed and top performance—a job better suited to the dual-clutch automatic. Shifts with this transmission happen in less than 100 milliseconds.
The GT500 will "embarrass some supercars at a Ford price"
Ford is claiming a 0–60 time in the mid-3-second range and a quarter-mile time of less than 11 seconds. No doubt the GT500 will be a serious contender, and although Ford isn't yet discussing pricing, we expect it'll be a lot more palatable than some other exotic cars.
Carbon track pack provides most ever downforce for a Mustang
Ford did not mention specific numbers, but with the optional carbon fiber package the GT500 will have somewhat extreme levels of downforce. The upgraded package adds carbon-fiber wheels, a GT4-inspired wing, front splitter, as well as Michelin Pilot Sport Cup 2 tires and a rear-seat delete.
Final pricing and power output will be released this summer
We won't see more details about the MSRP and final power figures until closer to the GT500's launch, which won't likely be until the third quarter of this year.