5 classic cars you can buy for under $5,000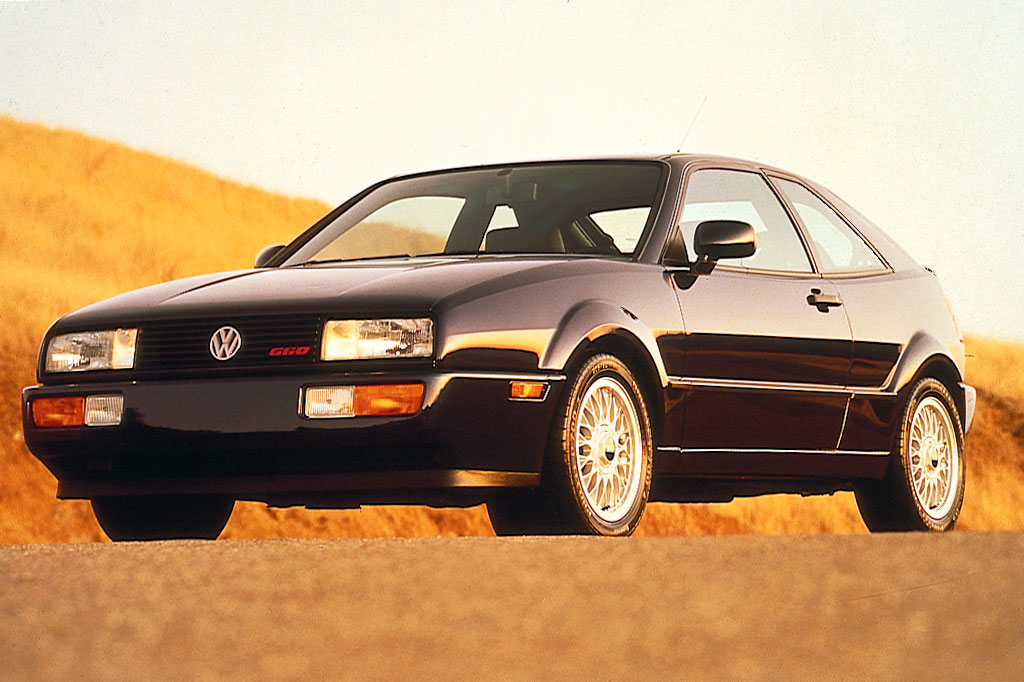 Some people have a spare five figures in the bank for that old Corvette or Porsche they've always wanted, but not everyone. Some of us have rent, kids' tuition, dreaded student loans, or all three to worry about, with little left to spare. For car people, though, living on a tight budget makes finding a fun weekend car tough. The good news is that even though the classic car market has appreciated significantly over the past few years, there are still plenty of exciting, usable classics out there for the price of a 10-year-old Honda Civic. Following are some great options.
1975-81 Triumph TR7
Average condition #3 value – $4,200
Period ads touted the "bold, slashing wedge" shape of the TR7 as "the shape of things to come." But whatever things they meant never came, because the TR7 was the last sports car produced by Triumph. The TR7 was absolutely a car of its time, from its doorstop-like wedge styling and tartan seats to the parts bin engineering and horrid quality control of British Leyland in the late '70s. Years of being the butt of jokes and making numerous "worst cars" lists have kept them cheap and often neglected, but "the shape of things to come" actually hasn't aged that badly and folks are warming to it. Prices have even climbed a bit in the past year, but the TR7 is still one of the most affordable classic British sports cars and their average value still isn't far from its original $4,995 sticker over 40 years ago.
1990-94 Volkwagen Corrado
Average condition #3 value – $4,500
Marketed as a sports car even though it's a front-drive hot-hatch, the Corrado is largely forgotten here in the States. Dedicated VW enthusiasts seem to be the only folks aware of them. Volkswagen sold about 17,000 of them in the U.S. and they were fairly expensive compared to the similarly fun Golf GTI. Prices stretched past $20K by the end of production. For the early '90s, though, they were pretty darn quick. The earlier 1.8-liter supercharged cars made 158hp and 166 lb-ft of torque, good enough for 0-60 in 7.5 seconds and a 140mph top speed. The more desirable 2.8-liter VR6-powered cars got a bump to 178hp and 177 lb-ft, dropping the 0-60 time to 6.5 seconds. The Corrado also came with high-tech goodies like a power rear spoiler and electronic traction control.
Hagerty Price Guide values for the Corrado have increased slightly recently. Average prices for later VR6 models also creep past our $5,000 budget, but most Corrados remain cheap and stand out in a sea of Golfs. The downsides are that parts for a rare model like this can be hard to find, power features like the rear spoiler and sunroof tend to fail, and superchargers on 1.8-liter cars can break prematurely.
1979-85 Mazda RX-7
Average condition #3 value – $4,100
Mazda put a ton of time, money, and energy into Wankel rotary technology in the 1960s and '70s. Models ranged from the gorgeous and fairly exotic Cosmo coupe to RX-series sedans and even a rotary version of the B-series pickup truck. It's the little RX-7, though, that's most identified with the rotary engine. Despite their novel powertrain, the first generation RX-7 was fairly simple and quite reliable aside from the usual rotary issues like apex seal failure and burning oil. They were affordable, handsome, quick, and well-built when new, and that is still their appeal today. Top-notch collector-grade examples can be pricey these days, but a solid driver can be bought for Mazda Miata money (which has a standard four-cylinder engine).
1984-93 Mercedes-Benz 190
Average condition #3 value – $3,900
Back before German build quality was a marketing slogan, Mercedes put their cars together like tanks and many enjoyed Volvo-like levels of longevity. While the 190 was the entry-level Benz back in its day, it's still a rock-solid car, and diesel models in particular seem to run forever. If gas prices ever go back up, you can even convert one to a grease car to run on vegetable oil, if that's your thing. Aside from the desirable 16-valve models, Mercedes 190s can be dirt cheap. For under $5,000, you can have a European luxury sedan and tell people that you drive a Mercedes, if that's your thing.
1983-86 Ford Mustang 5.0
Average condition #3 value – $4,500
"Foxy" body Mustangs have appreciated recently, with prices surging for later examples as well as special models like the GT and SVO. Earlier 5.0-liter LXs, though, have remained remarkably cheap even though they have the same engine as the GT. Prices may climb as interest in the Fox-body generation as a whole grows, but for now the 1983-86 cars are still a great value.