What To Do After The Storm: Controlling the damage to your classic car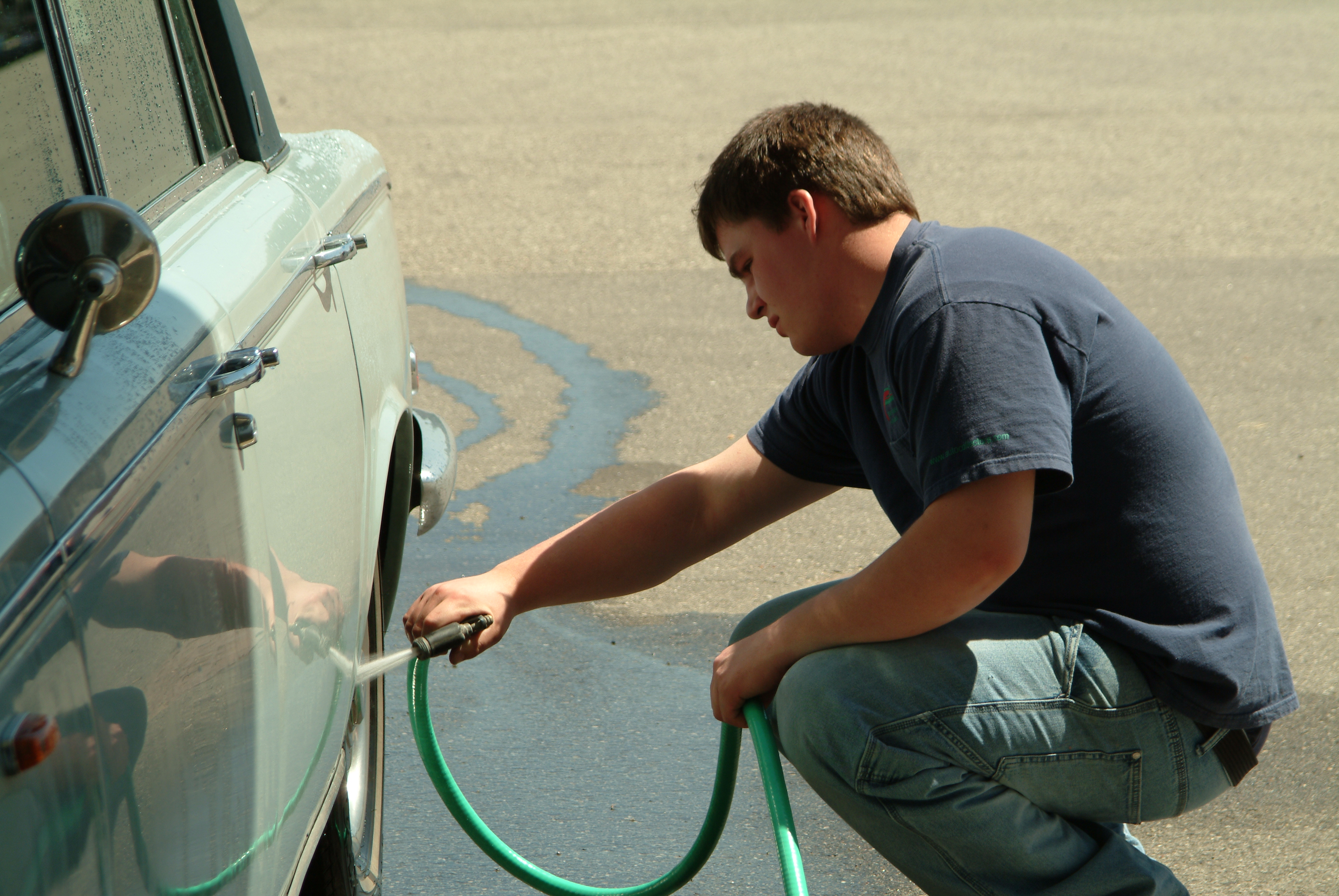 When hurricanes or major storms strike, collector vehicles suffer damage of all sorts — mostly falling debris, broken windows and varying degrees of water damage. Some are even submerged, very often in salt water.
Here are some important steps to limit the damage, and the sooner you dive in the better off your car and your finances will be. Wait too long and corrosion and mold start to develop. The first step is to determine the extent of damage indicated by the floodwater level. Depending on the water level, a full restoration may be required. At the very least, all exposed components will need a thorough external cleaning and to be given time to fully dry. You will likely have to rebuild or replace certain components.
Safety
With debris potentially under the hood and caught in the undercarriage, oil and other chemicals mixed in water, and possible sharp objects or jagged panels, you can't be too careful when it comes to personal safety.
Disconnect the battery.
Wear gloves.
Use eye protection.
If mold has started, wear a surgical mask.
Use mild detergents in a well-ventilated area.
Exterior
Salt water can eat through finish surprisingly quickly. A couple of hours of work can easily save a paint finish and prevent the need to replace costly chrome trim and bumpers.
Thoroughly clean and rinse all body panels. This includes the inner structures, especially if exposure included salt water. Use a good car wash soap with warm water.
The main components affected are the front fenders, doors, rocker panels and rear quarter panels.
Exterior trim, lenses and bumpers will also need to be rinsed and cleaned.
Once clean and rinsed, wax everything you can reach.
Interior
When it comes to upholstery and carpets, water is unforgiving and salt water is tougher still.
Remove the seats and carpet.
If carpet is readily available, you may want to replace it. Otherwise the rugs will need a thorough cleaning and drying.
Once the seats are out, the seat covers will need to be removed and the foam and covers rinsed and dried. Then you can assess whether replacement is necessary.
Remove the door panels and other trim panels. Thoroughly clean and dry them, and then determine if they will need to be replaced.
Thoroughly clean and rinse the stripped interior of the car; leaving the windows down will allow air flow and will discourage mold and mildew.
The headliner and the rear window package tray may also need to be removed, as the padding will likely be sodden and require replacement.
Remove all trunk contents including the spare tire, mat or carpet and any trim panels. When rinsing the trunk area, include the areas where the pan meets the quarter panel and outer wheel wells. Wax all interior panels after they are clean.
Don't forget to pull back or remove the weather stripping to remove any trapped water before carefully washing and rinsing the area and the underside of the rubber. Compressed air will work well to dry out such hard-to-reach spots.
Mechanicals
There is a surprising amount you can do to limit the damage to your car and engine. But the most important thing is to make no attempt to start it until you are sure there is no water in the engine.
Radiator – Clean and flush the fins of any debris.
Engine
If there is any sign of mud or debris at the carb inlet, the engine will need to be disassembled and cleaned before attempting to start.
If water intrusion is a concern, then drain the oil and inspect for water. Oil and water do not mix, so as you drain the fluid the water will exit the drain first. If no water is present you are free and clear. If there is any water, replace with fresh oil and filter. Prior to firing the engine, we recommend you prime the oiling system by spinning the oil pump independent of the starting system.
Water is not compressible, so if water is present in the combustion chamber and the engine is rotated, it is possible that damage will occur to the pistons and rods. To avoid any issue, remove the sparks plugs and rotate the engine in order to blow out any water in the combustion chambers. Apply a couple squirts of oil into the spark plug hole to help coat the cylinder walls and the piston rings, then rotate the engine over and reinstall the spark plugs.
With all openings carefully sealed, wash the engine bay with a mild car wash and then rinse, dry and wax everything you can reach.
Transmission: Manual or automatic
Drain and replace the fluid. Transmissions have a very small air vent, so the presence of foreign debris is unlikely, but if debris is present when the pan/plug is pulled to drain the fluid, a complete teardown maybe needed.
Chassis, suspension and underbody
Thoroughly wash the underside of the car with a mixture of car wash soap and slightly warm water.
Be sure to scrub everywhere you can possibly reach.
Rinse carefully.
Suspension components are designed to sustain the elements as well as the exterior, so a thorough cleaning and fresh grease will maintain these components.
Drain and replace the fluid. Axles use a very small air vent so any foreign debris is unlikely. If debris is present, a complete teardown maybe needed.
Electrical
The electrical components of any car are unforgiving when it comes to water damage. However, as a rule, older cars are a little easier to address because the electrics are simpler and have no computers.
All exposed electrical components will need to be thoroughly dried before being used. This would include:
Gauges
Starter and alternator or generator
Wiper motor
Inspect and clean the wiring harness and all connections
All switches
All of these steps seem like a lot of work, and they truly are. However, every hour you spend now cleaning, drying and protecting every part of your car will save you time later. It will also pay huge financial dividends as your efforts will surely save some components and assemblies that would otherwise have required replacement.