Say goodbye to crusty, stubborn wax residue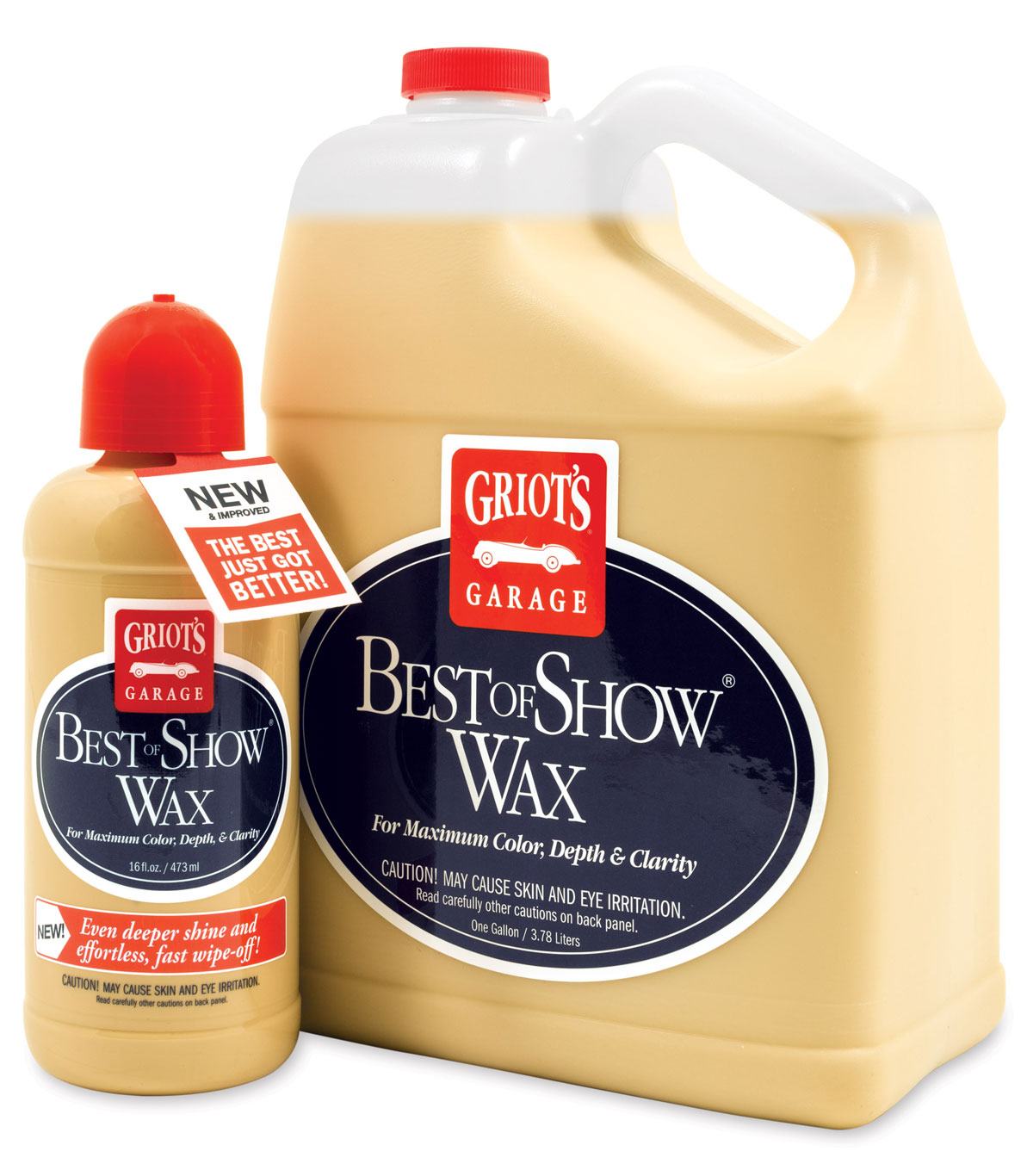 Carnauba waxes can be difficult to tame when it comes to final wipe off and buffing. Miss some and you're greeted by a crusty residue that can be a bear to wipe away. Griot's Garage has reformulated its Best of Show® Wax with advanced ingredients that deliver an easy-to-wipe, residue-free finish.
Waxing is not always a "one and done" proposition. A handy tip of the trade that delivers even more color, depth and clarity is applying multiple coats of wax. Once cured, reapply the wax and get a glossier look and longer lasting paint protection. There are also ways to enhance your results on the other side of the process.
Before you polish ensure your paint is truly ready and clean to the touch. The key is to remove any embedded contaminants prior to applying polish or wax by using Paint Cleaning Clay or a Surface Prep Mitt. This sets the stage for vibrant colors and produces a surface better equipped to accept polishes and waxes. See Griot's Garage new and improved Best of Show® Wax in action here.