When the market changes, opportunity knocks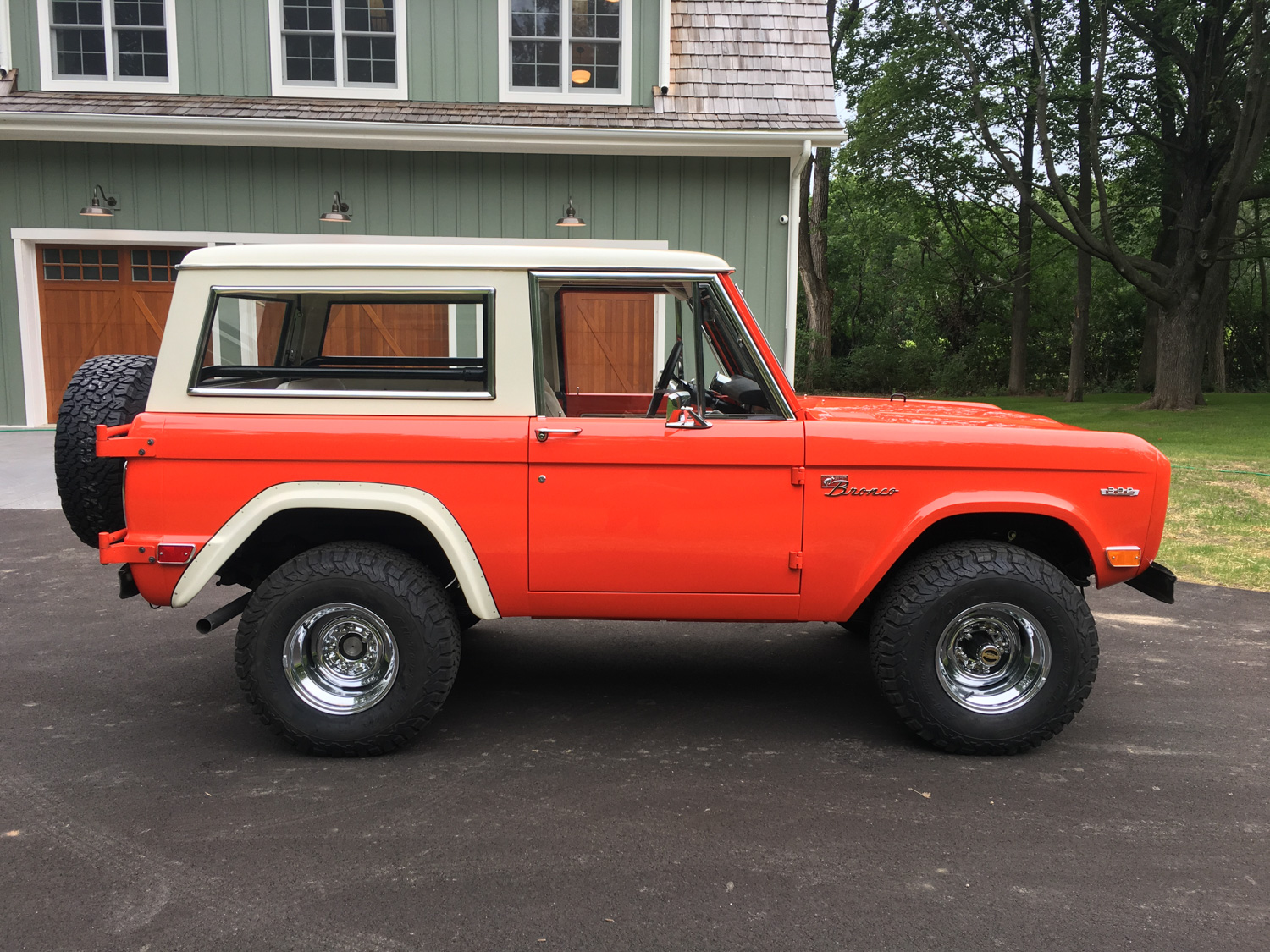 Noted car collector heracleitus once said, "The only thing constant is change." Okay, maybe he wasn't a car collector, but he certainly summed up the hobby succinctly before it even began. The collector-car market is always changing, now more than ever. Cars once thought to be "used cars" are some of the hottest collectibles, and some of the blue chips of years past are falling out of favor as new, younger collectors with different tastes enter the hobby.
It's a natural progression, and it creates an opportunity to sell cars you never thought would be worth as much as they are and then use the unexpected profit to buy cars you never thought would be as inexpensive as they are now. You might even get to upgrade to a "latest and greatest" dream machine, if that's your thing.
To illustrate, I've picked three scenarios, two of which are real-world examples I've been involved in. All are based on a five-year spread, from January 2014 to January 2019, using values found in the Hagerty Price Guide (HPG) for those two dates.
The first scenario involves my wife, Cana, and her beloved 1977 Ford Bronco. The last year of the "early Broncos," the 1977 model is arguably the most desirable. Hers is a low-mileage, rust-free truck in factory bright orange over a parchment interior. It has the right options and is "uncut," meaning the rear wheel wells haven't been cut out for big tires, an important distinction in these rigs. When we bought it for $15,000 in 2012, it wasn't as an investment. It was just a cool old Bronco Cana was instantly smitten with. But as luck would have it, the Bronco has appreciated. A lot.
By January 2014, the HPG showed a value of $23,500, or enough money to buy one half of a new Ford Raptor at the time. As of January 2019, that old Bronco of hers is worth $57,500, which today buys an entire 2019 Ford Raptor Super Crew. Of course, Cana is not interested, because she considers the Bronco a member of the family. I, on the other hand, certainly wouldn't mind a new Raptor.
The second scenario is one laced with regret. Years ago, I had a 1993 Mustang Cobra R, and I'd always wanted another one. In 2014, an "in the wrapper" example was about $58,000. That seemed too much to me at the time, mainly because I would feel guilty piling miles on a showroom-new car, which they all appeared to be. That, coupled with my interest in and appreciation for more vintage cars as a general rule, led me in 2014 to buy an unrestored, #3 condition 1969 Shelby GT500 instead, for close to the HPG figure of $77,500. Over the next five years, the GT500 appreciated to a peak of $94,700, but then it backed up a bit to its current #3 value of $91,200.
And Cobra Rs? They have steadily appreciated in those five years and should now be considered six-figure cars. A 500-mile example hammered sold for $120,000 at Barrett-Jackson. The lesson here is that anyone in the same spot who bought a Cobra R five years ago instead of stretching for a more traditional collectible Mustang (as I did) could now move into a lesser condition but traditionally more desirable mount like a 1966 Shelby GT350 or GT350H, thanks to the '93 R effectively doubling in price. As these more modern cars continue to mature, I think there will be a lot of increased opportunity for "backward" trades like this, because the appreciation curves for certain newer cars can outpace those of their predecessors.
The third scenario is hypothetical but entirely real-world. In 2014, you could have purchased a #2 condition 1994 Porsche 911 (964 chassis) Turbo or a #3 condition 1961 Porsche 356B coupe for about $40,000. That same year, a #4 1958 Porsche 356A 1600 Super Speedster was $200,000. As iconic as a Speedster is, that's a heck of a stretch from $40,000. But let's say you went for the 964 Turbo and we fast-forward to 2019. Your #2 964 is now worth $268,000, a 670-percent increase. That same #4 356A Super Speedster has only appreciated about 14 percent, to $228,000. Technically, you could sell the 964, buy a Speedster, and hedge a little with the profit by adding a 944 Turbo to see if you could repeat the trick again in another five years. If nothing else, you'd have a 356 Speedster basically for free, and that's pretty awesome in my book.
By getting creative, cashing in on the good buys sitting in your garage, and looking for opportunities in segments that are currently soft, you might pick up something that previously cost too much or represented too much of a price delta. There are dozens of examples to be found, like the owner of a Ferrari F40 who bought 10 years ago and is looking at a million-dollar profit today. He could take any number of modern hypercars on trade and still come out deep in the black, both in profit and performance. After all, it's a lot easier to play with house money than your own.
[This article originally ran in Hagerty magazine, the exclusive publication of the Hagerty Drivers Club. For the full, in-the-flesh experience of our world-class magazine—as well other great benefits like roadside assistance and automotive discounts—join HDC today.]